Business
'Beginning of a great clash': Canada's last copper smelter shows green transition will be a bumpy one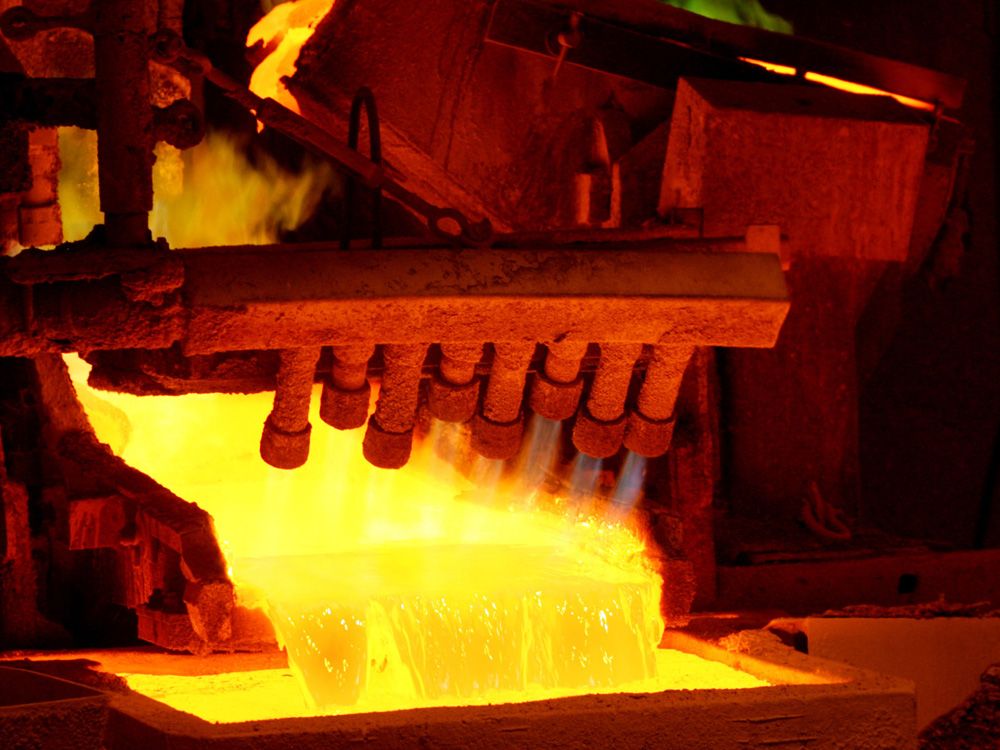 Residents harbour a love-hate relationship with the plant that simultaneously nourishes and poisons their community
Article content
For years, the residents of Rouyn-Noranda, Que., a picturesque city of 42,000, some 630 kilometres northwest of Montreal, have contemplated the twin smokestacks that simultaneously nourish and poison their community.
Article content
The Horne smelter is owned by Baar, Switzerland-based energy giant Glencore PLC, and is believed responsible for higher rates of lung cancer in the region. It also contributes to lower birth weights, as well as higher rates of diabetes and heart disease, a recent provincial health study showed.
Article content
The plant emits 165 nanograms of arsenic per cubic metre, 55 times the provincial standard.
It's an emotionally charged issued for residents, who often forget the smelter provides a critical natural resource in the green energy transition, said Jean-Francois Boulanger, professor in mineral engineering at the Institute of Research on Mines and the Environment at the University of Quebec in Abitibi-Témiscamingue.
Article content
"We shouldn't forget that copper is one of the cornerstones of the transition to a more electrified economy," he said, as it's a key component of electric vehicles. "Are the same things going to happen with lithium mines, graphite mines? What about all those materials required for that transition?"
As the shift away from fossil fuels progresses, the controversy in Rouyn-Noranda will likely play out in industrial hubs across the country. "I think it's just the beginning of a great clash between what our desire(s) for the energy transition are, and what's required in terms of material," said Boulanger.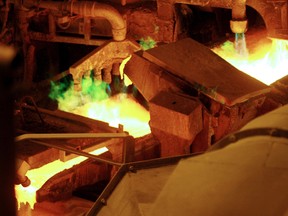 Citizens in the area harbour a love-hate relationship with the plant, as the health of the community seems at odds with the health of the local economy, Boulanger said.
Article content
"You have people that are very adamant about the protection of the environment and people's health and so forth," said Boulanger. "But then you have the opposite view: We need to protect those jobs. Those are high paying jobs, and that's important too. If all of a sudden the 650-plus jobs were to disappear, then people would be concerned. So it's a tough situation, and that's what leads to some animosity between people in the city these days, I would say."
The divide was on full display this week, when voters opted to replace incumbent member of the National Assembly (MNA) and agricultural entrepreneur Émilise Thierren-Lessard with Daniel Bernard, a geological engineer and former mining executive. He collected 12,975 votes, at 45.16 per cent, while Lessard-Therrien collected 8,890, or 30.94 per cent. It was a slight decline from her 2018 showing, when she collected 9,304 votes, or 32.08 per cent of the vote.
Thierren-Lessard declined to comment for this article.
That a city grappling with the deleterious health effects of pollution should elect a miner could be seen as paradoxical. "In Rouyn-Noranda–Témiscamingue the chickens voted for Colonel Sanders," tweeted Twitter Inc. user Yanik Crépeau.
Article content
Bernard told Le Devoir last month that emissions from the smelter are localized, and aren't spreading to the broader community. "We have a public health problem that has to be solved by the Notre-Dame neighbourhood. But the rest of the city is safe," he said. "Rouyn is not Chernobyl."
However, Boulanger isn't so sure. He no longer lives near the smelter, but if the wind is blowing in a particular direction, he can taste the fumes. "It's a bit of a burnt taste in your mouth," he said.
A source of pride
Lessard-Therrien may have seemed the obvious choice for a region at risk. She is a member of Québec Solidaire, a relatively new socialist party founded in 2006, and has historically advocated for a steep reduction in the plant's arsenic emissions.
Article content
"The solution is not to not talk about it, but to solve (the issue) once and for all," Lessard-Therrien told Le Devoir in September. The plant "is playing in the sandbox that we've given it, and right now, that sandbox enables it to play at 33 times the Quebec norm," she said.
Earlier this year, she and other Québec Solidaire colleagues released the film "Renouer," or Renew, a love letter to Quebec's nature and people. Renouer features landscapes of Quebec — a lake, trees, a waterfall — overlaid by the plucking of string instruments and the voices of unnamed Quebecers. "Our government gives companies everything they want so that they stay here," said one man in the film. "But at some point, everyone's got to eat. If we go on like this, nothing's going to be left for us."
Article content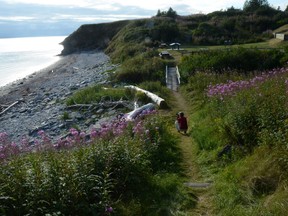 In the end, the residents of Rouyn-Noranda went in a different direction. They replaced Thierren-Lessard with Bernard, who said he believes his training as an engineer will enable him to attack the problem head on. "The fact that I'm an engineer (means) I'm going to understand some technical aspects," he said. "When they're talking about nanograms and thresholds … those are all things I understand. I'm good on that side."
Since its inception in 1927, the smelter has been a source of both pride and dismay. A symbol of a bygone era, Horne is the last copper smelter in the country. Around the time the smelter was being built, president J. Y. Murdoch of the now-defunct Noranda Inc. said, "This smelter will be a monument that either exemplifies our stupidity and recklessness, or our wisdom and foresight."
Article content
In light of the health survey, citizens have "mixed feelings," said Boulanger. The smelter's union said last month that employees of the foundry had become the target of abuse, called "baby killers" and "poisoners of pregnant women."
"We are not criminals, only workers," said union president Stéphane Larente.
A health crisis revealed
In June, Quebec's Institute of Public Health reported the town had been overexposed to harmful chemicals such as arsenic and cadmium for decades, resulting in higher rates of lung cancer than the provincial average. "When we got those results, that was the starter," Bernard said by phone on Oct. 6. "Then people realized that the situation was worse than they had (ever) expected."
Article content
The smelter is permitted to emit 100 nanograms of arsenic per cubic metre, compared to the provincial average of the nanograms per cubic metre.
The issue isn't limited to Rouyn-Noranda; Canadians across the country are feeling the impacts of worsening air quality. According to Health Canada, deaths from air pollution amount to an average of 15,300 per year. The department puts the annual financial cost at $120 billion, the equivalent of six per cent of Canada's gross domestic product. Ontario and Quebec, Canada's most populous provinces, are disproportionately affected.
Premier François Legault defended the Horne smelter during his recent election campaign, saying the results of the health inquiry weren't all that bad. "It depends on your definition of safety," Legault said in an interview with Montreal radio host Paul Arcand, adding that the health report was "not as dramatic as some say." The future of the plant is in the hands of the residents, the premier said.
Article content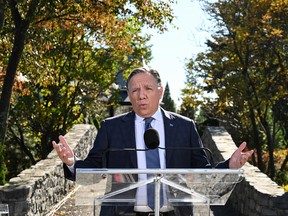 The residents of Rouyn-Noranda-Témiscamingue appear to have decided with the election of Bernard, who has held engineering positions at a number of companies, including Barrick Gold Corp. and Pershimco Resources Inc.
"You have to work with all the stakeholders," Bernard said. "This is, I think, what was missing over the last few months, the last (few) years," he added.
"I'm quite confident that if we all sit together, we'll find a resolution to that problem."
Bernard said he would work with Glencore to reduce the arsenic cap to 15 nanograms per cubic metre from 100 nanograms per cubic metre over five years, which Glencore said was feasible. To this end, the company has said it will invest more than $500 million.
Article content
"This transformative project shows that our number one priority is to ensure our teams' safety (and) security, as well as that of our neighbouring communities," said Claude Bélanger, COO of Glencore's North American copper assets, in a press release.
"The investments we plan will make the Horne Smelter one of the world's lowest-emitting copper smelters. Myself and the team are fully committed to the future success of the Horne and the ongoing efforts to reduce emissions to ensure a performance that all stakeholders can trust and be proud of."
Lessard-Therrien, on the other hand, wanted a more aggressive timeline: down to 15 nanograms by 2023, and then down to the provincial average of three nanograms, as soon as possible thereafter.
Article content
Neither option is sufficient, said Boulanger.
"Sadly, a lot of the impacts that are being perceived now are due to the conditions around the year 2000," he said. "Some of what I've gathered from the public health report was that no matter how much emissions decrease now, it hardly changes anything for people in that area, because most of the harm is already done, to a large extent."
The difference between the 15- and the three-nanogram benchmark is "insignificant," Boulanger said. But it is, from a technical standpoint, attainable, he said. The plant plans to capture a lot more of the arsenic, and more effectively, than it does currently, by improving its nine existing dust collectors, improving the capture system and modernizing the smelter's systems.
Article content
Even if Glencore manages to decrease emissions, residents will still need to contend with the divisions within their city. Following the election, "we'll have to live together and I fear this division within the population will leave scars," said Larente, the union president.
"There's still quite a bit of work to do, to be honest, to bridge the gap between the two groups," Boulanger said. "Because at the moment there is still quite a bit of restlessness in the air."
• Email: [email protected] | Twitter: marisacoulton
Listen to Down to Business for in-depth discussions and insights into the latest in Canadian business, available wherever you get your podcasts. Check out the latest episode below:
Share this news on your Fb,Twitter and Whatsapp
NY Press News:Latest News Headlines
NY Press News||Health||New York||USA News||Technology||World News