Movie/review
Father Stu Review: A Powerful Journey of Faith & Reconciliation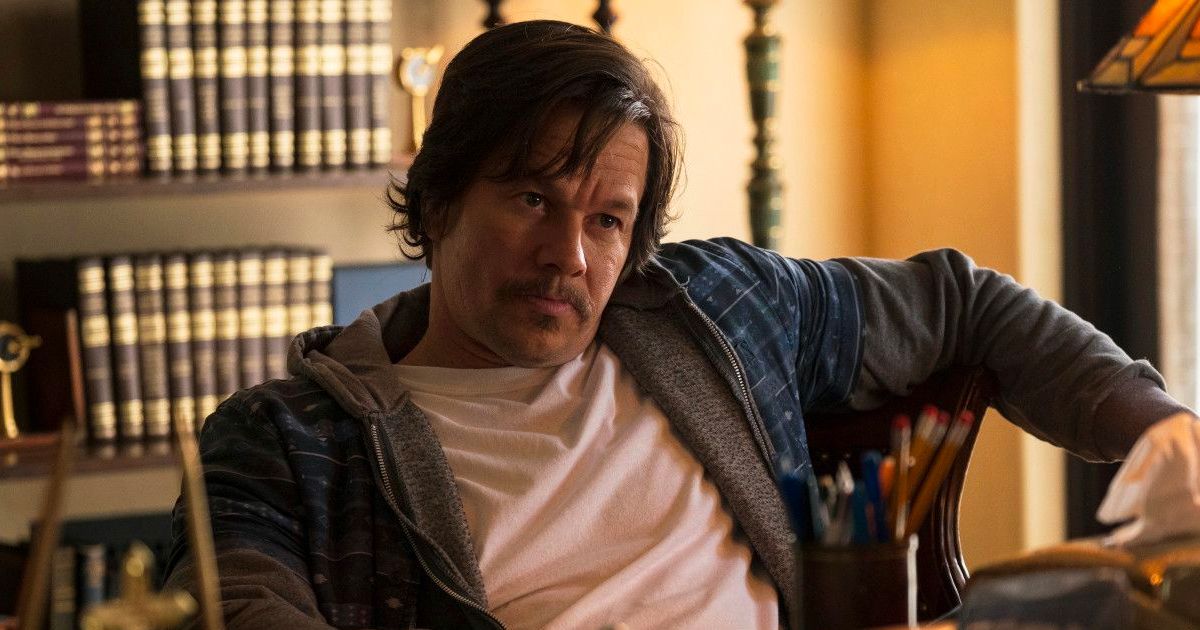 A boxer (Mark Wahlberg) aspires to be a priest and reconnects with his father (Mel Gibson) in Father Stu.
A washed-up boxer finds purpose through religion as his life takes a tragic turn. Father Stu is a powerful journey of faith and devotion against insurmountable odds. Mark Wahlberg shines as a man who stood tall in spirit when his body could not. Our time on Earth is fleeting. For some, it is cruel and unfair. The story of Stuart Long reminds us that the courage of conviction can illuminate the hearts of the downtrodden.
We first meet Stuart Long (Tenz McCall) as a spirited child in Helena, Montana. His father, Bill Long (Mel Gibson), drinks to dull the loss of Stuart's brother. Decades later, Stu (Mark Wahlberg) tries to make it as a boxer. His weary mother, Kathleen (Jackie Weaver), begs him to stop fighting. Most men had long given up at Stu's age.
Stu decides to try his luck as an actor in Hollywood. He packs up for Tinseltown with dreams of stardom. Bill Long had left for California years earlier after abandoning his family. Stu gets a job behind the meat counter at a supermarket. He's entranced by the beautiful Carmen (Teresa Ruiz). She's a strict Catholic who doesn't take kindly to Stu's advances. He visits her church in an awkward attempt to win her favor. Stu discovers the word of God. The experience begins a transformation of his soul. Stu's newfound faith exhilarates. But is soon tested in unexpected ways.
An Absorbing Character Study
Father Stu is an absorbing character study. Stuart initially drips with arrogance and machismo. He's a chiseled tough guy used to pummeling his way forward. Stu's failed efforts to succeed as an actor gives him a modicum of humility. But his pursuit of Carmen opens a door that takes everyone around him by surprise. No one believes his religious awakening. Stu has to earn their trust by adhering to Catholic principles. His rough edges ruffle a few feathers. These scenes are quite funny.
Related: The Walking Dead Mid-Season 11 Finale Recap & Review: The Commonwealth Reigns
The film's second act significantly amps up the drama. Stu faces a challenge that forces reconciliation with his father. Bill Long is the biggest skeptic of Stu's Catholic conversion. He can't fathom that Stu has found something that gives him peace. Bill's alcoholism has served as a shield to prevent him from confronting pain. He's unnerved by Stu's grace and forgiveness; the true tenets of Christian teachings. Bill must become a caring father and bury his past failures. Mark Wahlberg and Mel Gibson anchor the film with this pivotal relationship. The lesson is that wounds heal. Sins can be absolved. A man's trust in scripture liberates his father from guilt.
Catholicism Drives the Narrative
Father Stu can be defined as a faith-based film. Catholicism drives the narrative. Stu aspires to be a priest. But the film doesn't beat you with religion like a strict nun. Bill and Stu Long are foul-mouthed drunkards who change their stripes. Director/writer Rosalind Ross, fantastic in her feature debut, preaches salvation in gospel without condemnation or judgment of nonbelievers. I can watch Father Stu as an atheist, appreciate its wholesome themes, and feel empathy for the characters.
Father Stu is a production of Columbia Pictures, Municipal Pictures, and CJ Entertainment. It will have an April 13th theatrical release from Sony Pictures.
Chris Kattan Wants to Reunite with Will Ferrell for A Night at the Roxbury 2
Read Next
About The Author
Share this news on your Fb,Twitter and Whatsapp
NY Press News:Latest News Headlines
NY Press News||Health||New York||USA News||Technology||World News