Movie/TV News
Bachelor In Paradise: 10 Predictions For The New Season Based On The Cast Announcement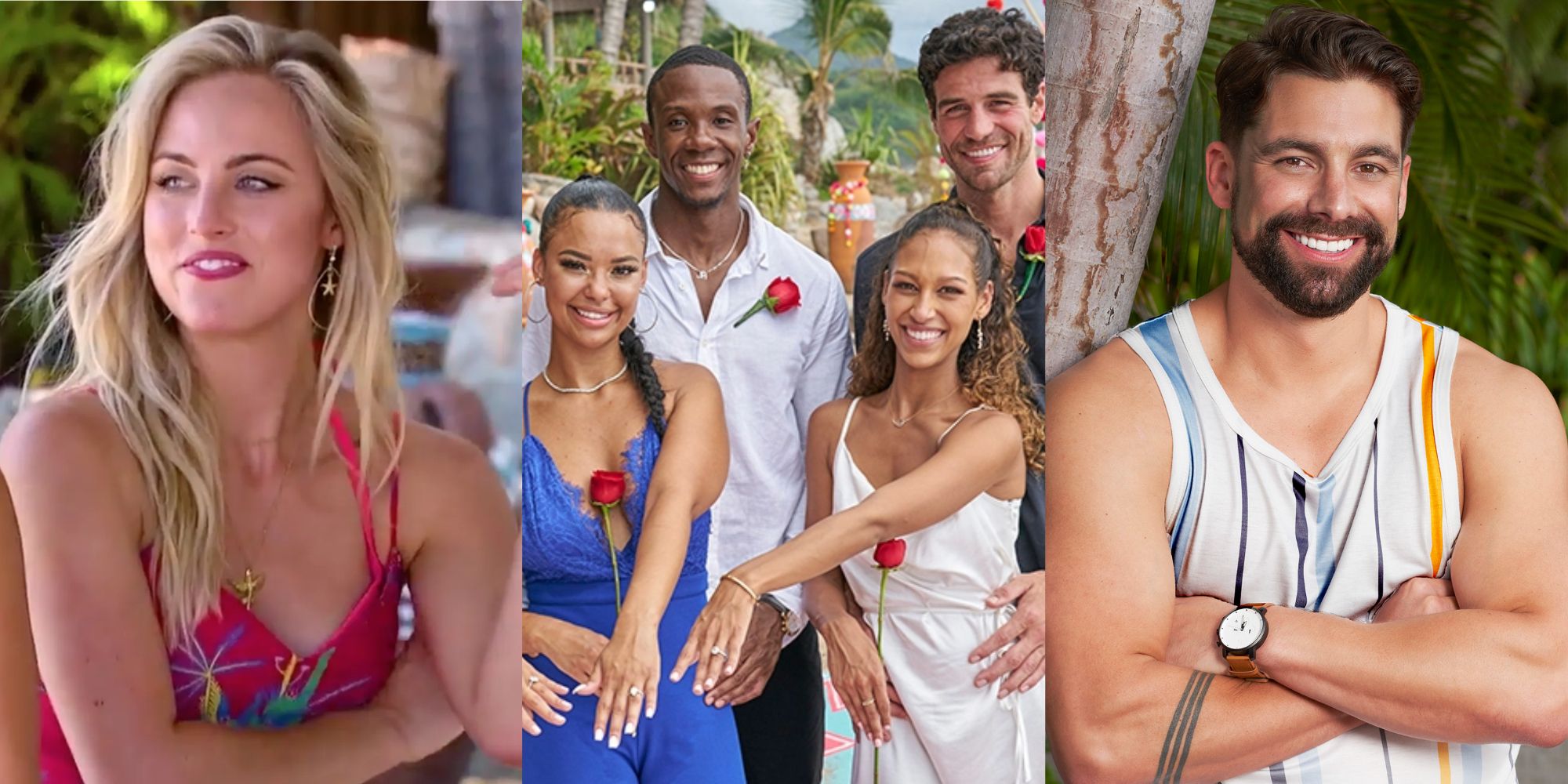 The new season of Bachelor In Paradise starts on September 27th and the recent announcement of the cast members has every Bachelor Nation fan speculating about what could happen. It always makes for an exciting time to be a fan.
The most recent season of the summertime favorite show was one of the most successful yet, with three couples getting engaged, two of which are still together, one couple did so after their time on the show, and at least one other couple still happily dating. Here's what the new season could entail based on the cast that has been announced.
There Will Be Jokes About How Lace Doesn't Know Anyone
Some time has passed since Lace Morris was last on this beach for Bachelor In Paradise season 3 in which she got engaged to Grant. The couple split a couple of months later, but Lace seems ready to return and give the setting another chance to bring love into her life.
Related: 10 Greatest Falls From Grace On Bachelor In Paradise
Since most of the cast are from recent seasons and Lace is not, there will likely be a lot of jokes about her not knowing anyone or mixing up names in her interview scenes. The show loves to lean into comedy after all. At least she will find comfort in her other season 3 cast member, the Paradise Bartender himself, Wells Adams. She will probably talk with Wells at the bar a lot, but who doesn't?
Brandon Will Have A Revelation Of Not Being Ready To Date Yet
Brandon is a big softie, as fans everywhere saw on Michelle's season of The Bachelorette. Their breakup in the finale was one of the most emotional conversations the show has seen, with Brandon fully breaking down into tears. Many fans consider them a Bachelorette couple that should have been. He later went on to have a conversation about the breakup on Nick Viall's podcast "The Viall Files," after the live show, and his heartbreak was palpable.
Even though significant time has passed, Brandon seems like a very honest and vulnerable guy and being back in the environment of a Bachelor Nation show, even while being in a different setting, could trigger some nostalgia and heartbreak that makes him realize he isn't fully healed or able to move on yet. Hopefully this isn't the case, but it might be.
Michael A. Will Be A Hot Commodity On The Beach
Though many Bachelor fans have wanted to see Michael A. be The Bachelor in an upcoming season, seeing him back onscreen for Bachelor In Paradise will be almost as satisfying. His main concern seems to be minimizing the time away from his son, so it makes sense why he'd opt for the show with the shorter timeline, and he could still be a lead in the future if he doesn't find love on the beach.
It's pretty undeniable that Michael A. is going to get a lot of attention from the ladies of paradise. He's handsome, sensitive, open, and has such a beautiful way with words and speaking about love. He has a lot of qualities that women go on these shows hoping to find in someone, so he may be on a lot of lists or causing a lot of fights this season.
Genevieve And Shanae Will Have Drama
When two people who had drama in their previous season are both set up to be on the beach, it is inevitable that the rivalry will continue. It may look different, not get as much air time, or at least get a chance to be resolved or glossed over, but it will be a part of the show nonetheless.
Genevieve and Shanae couldn't get along on Colton's season. They had some of the biggest fights, and they continued to have issues during the "Women Tell All" episode, so it is highly likely that the pattern continues in Mexico.
Justin Will Narrate And Provide Some Iconic Reactions
Justin might be the most meme-able Bachelor Nation contestant of all time, so there will be a lot of fun images generated from this new season because his reactions are always epic. Justin has no poker face, and it's doubtful he's perfected one since Katie's season.
Related: The 10 Best Episodes Of Bachelor In Paradise, According To IMDb
The producers are smart. Now that his reactions are this popular, they will likely pair his talented faces with some verbal reactions, added via narration. Every season of Bachelor In Paradise needs some good narrators, and Justin has all the chops to make him a perfect choice for one.
Teddi And Serene Will Be In High Demand
All the contestants set to come to the beach are beautiful in their own ways, but Teddi and Serene seem to still be on many minds for their beauty, poise, and the way they carried themselves during Clayton's season.
Other contestants like Andrew S. have dropped their names when asked who they might be interested in meeting on the beach, and they also both seem to have the warm, welcoming energy that people tend to gravitate towards when meeting several people all at once. It will be interesting to see who these ladies feel drawn to in return if they do get lots of attention.
Shanae Will Be Shown Ordering And Eating Shrimp
Every Bachelor Nation show loves to take a joke and run with it, but none as much as Bachelor In Paradise. Over the years, the show has made Clare Crawley look like she's talking to raccoons and even gave one poor contestant the nickname "Scallop Fingers," which Wells Adams really ran with when doing impressions of the cast.
Shrimp is already one of the foods that contestants can be seen waiting for when in paradise, so there will probably be a big deal made about Shanae eating shrimp since eating a lot of communal shrimp was a big part of her storyline on Clayton's season. Who knows, maybe they'll find a way to make her super relatable and give her a redemption arc too.
Logan Will Take A Long Time Weighing Options
It doesn't happen all the time, but there are a lot of cases of contestant behavior in their previous season repeating and sometimes amplifying itself in paradise. Logan had a bit of a strange run on the latest season of The Bachelorette, and it was unfortunately cut short when he caught COVID.
Related: The 10 Best Couples To COme Out Of Bachelor In Paradise, According To Reddit
He likely had to leave for the beach not long after leaving The Bachelorette and then recovering, so he may not have had long to drop his feelings for Gabby. If it took him as long as it did to realize he was into Gabby over Rachel, he will likely take even longer if he has more potential partners to choose from on the beach.
Andrew Will Find Love
It's always a gamble when contestants head onto Bachelor In Paradise and there is no guarantee of fan-favorites finding happiness, but there are a lot of signs that point to Andrew S. being in a good place for finding love.
For starters, he clearly exhibited emotional maturity on Katie's season, he didn't seem too heartbroken after leaving her season, and a lot of time has passed since it ended if he did have anything to work through. Anytime he's been asked about paradise, he has seemed open to it. Hopefully, he and many others will have an amazing summer and find what they are looking for.
Next: 10 Things You Never Knew About Life In The Bachelor In Paradise House
Share this news on your Fb,Twitter and Whatsapp
NY Press News:Latest News Headlines
NY Press News||Health||New York||USA News||Technology||World News