Movie/TV News
Ewan McGregor Recalls First Time Hearing John Williams' Kenobi Theme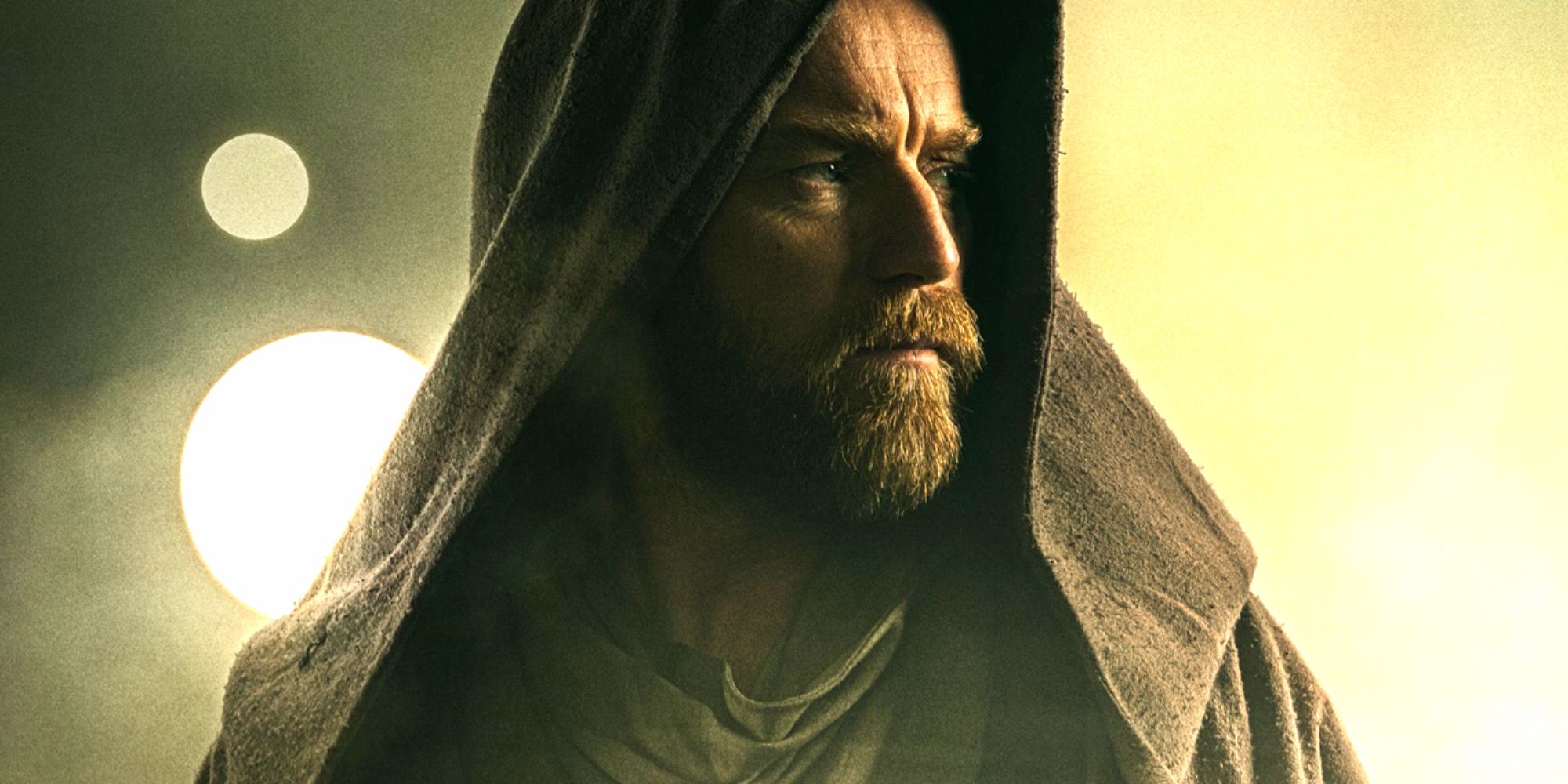 Ewan McGregor recalls listening to John Willaims recording the theme for his Star Wars character's Disney+ solo series, Obi-Wan Kenobi.
Ewan McGregor recalls the first time he heard legendary composer John Williams' main musical theme for Disney+'s Obi-Wan Kenobi. Williams has produced some of the most iconic and memorable musical pieces in cinematic history—from those associated with Indiana Jones and Jurassic Park to Harry Potter. He's also lent his talents to the galaxy far, far away since that first opening crawl, scoring all nine Star Wars films within the Skywalker Saga and creating the theme for 2018's Solo: A Star Wars Story.
This week marked the long-awaited return of Ewan McGregor and Hayden Christensen in the roles of Obi-Wan Kenobi and his fallen apprentice Anakin Skywalker/Darth Vader, respectively. Having forsaken his past and admitted defeat, the limited series picks up with "Ben" Kenobi on Tatooine ten years after the events of 2005's Revenge of the Sith. Vader has dispatched the Grand Inquisitor (Rupert Friend), the Third Sister Reva (Moses Ingram), and a team of Inquisitors to hunt down Obi-Wan and other Force users who survived Order 66. It's not a stretch to call Obi-Wan Kenobi the most-anticipated Star Wars project since the last feature film, The Rise of Skywalker, which was, of course, scored by Williams. Obi-Wan is one of the few characters Williams had never specifically crafted a theme for, and he personally requested to produce the music—which he reportedly wrote in two weeks—for the broken Jedi Master's live-action series.
Related: Why Luke Skywalker Is Less Important Than Leia In Obi-Wan Kenobi
Thursday, Screen Rant caught up with McGregor at the Star Wars Celebration Red Carpet to find out more about Obi-Wan Kenobi as well as his reaction to his character's new theme. The actor recalled that, while he wasn't allowed to attend Williams' "Obi-Wan" recording due to COVID-19 protocols, he was able to listen via a live link. Read what McGregor had to say about his experience listening to Williams' theme below:
"I didn't get a chance to hear it just now, but I heard it being recorded the first time it was ever played by an orchestra. I wasn't allowed to go – I was *really* annoyed because I wanted to be in that room so badly – for COVID protocols. It was really hard for John Williams to get his orchestra to play it actually as one orchestra without having to record it in different sections, but he really pushed for it."

"And as a result, they wouldn't let any visitors, so I wasn't able to be there when they recorded it. But I had a live link, and I sat at home with my eyes shut, just listening to them. Amazing. It was amazing to hear it."
As alluded to by McGregor, those in attendance at Star Wars Celebration got to see Williams reveal and conduct Obi-Wan Kenobi's theme live—which is now available online. He also conducted the theme to Raiders of the Lost Ark at an event that doubled as his 90th birthday celebration, featuring a surprise guest in the form of Han Solo/Indy himself, Harrison Ford—who will soon star in yet another film composed by Williams, Indiana Jones 5. While Williams was thought to be done with Star Wars projects following The Rise of Skywalker, it's only right the legend continues providing the sounds for legacy characters like Solo and Kenobi.
Williams' Obi-Wan Kenobi theme is interwoven into the rest of the series' score similarly to how John Powell used the Solo theme. When it was reported that Williams was involved with Obi-Wan Kenobi back in February, rumors circulated that he would also serve as its overall composer. It was subsequently revealed that the series is scored by Loki composer Natalie Holt, making her the first woman to score a live-action Star Wars project. As was the case with Ludwig Göransson's indelible work on The Mandalorian, Willaims passes the torch to a new generation of talented composers. However, that doesn't mean fans won't get to ride the highs of Williams classics like "Duel of the Fates" and "Battle of Heroes," which certainly should be evoked in the latest series.
More: Every Star Wars TV Show Update From Celebration 2022
Rogue Squadron (2023)Release date: Dec 22, 2023
Is Bo-Katan The Mandalorian Season 3 Villain?
About The Author
Share this news on your Fb,Twitter and Whatsapp
NY Press News:Latest News Headlines
NY Press News||Health||New York||USA News||Technology||World News