Movie/TV News
Top Gun 2: How Maverick & Iceman's Friendship Has Evolved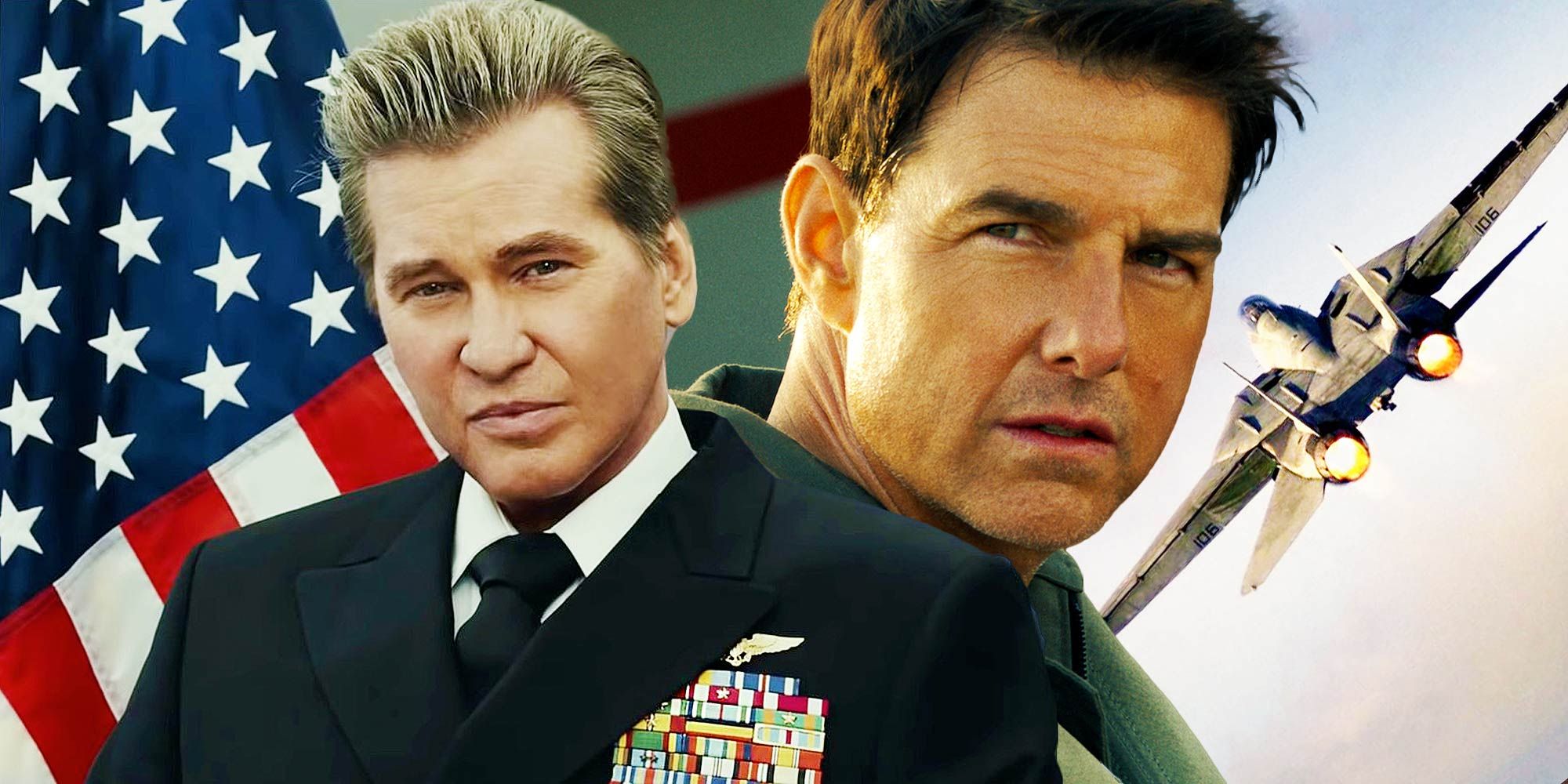 Exclusive: Top Gun: Maverick's director talks about how the friendship between Cruise's Maverick and Kilmer's Iceman has evolved since the first film.
Top Gun: Maverick director Joseph Kosinski explains how Maverick and Iceman's friendship has evolved since the original film. Tom Cruise starred as Maverick in the first Top Gun, released in 1986. His character attended the United States Navy Fighter Weapons School (aka TOPGUN) where he flew with the best pilots in the Navy. This included Iceman, as played by Val Kilmer, who was characterized as the best of the best. While Maverick proved to be the most formidable in combat, Iceman's reputation and expertise led to his winning of the top spot for their class in the film.
Now Top Gun: Maverick will see the two reunite onscreen. The long-awaited sequel picks up with Cruise's Maverick years after the first movie; he remains an instructor at the TOPGUN school, even despite his many opportunities to ascend the ranks. While much of Top Gun: Maverick involves a cast of newcomers, the movie does feature the highly anticipated return of Kilmer's Iceman. Much has been said about Cruise and Kilmer's big moment in the film, and now Kosinski hypes it up even more.
Related: What Happened To Iceman Between Top Gun & Top Gun 2
Speaking exclusively with Screen Rant, Kosinski discusses Kilmer's role in Top Gun 2, as well as how both Maverick and Iceman's friendship has evolved since the original film. Kosinski says that Iceman's journey was very different than Maverick's, as he climbed the ranks while Maverick stalled out. Nevertheless, that has allowed for a more unique bond between the two. Kosinski says:
We like the idea that Iceman, as you remember, won the Top Gun trophy in 1986. In fact, you see it on the wall in that scene. And he stayed in the Navy and continued his way up the ranks. Now, he's basically as high as you can go, whereas Maverick stayed a captain. But that friendship has remained, and Iceman's always looked out for Maverick, as he's gotten in trouble along the way – as he does.

That was a scene that we spent a lot of time working on, talking about, all of us together. And when it came time to shoot, it was very emotional. Because not only was it the reunion of these two characters, but Val and Tom, I don't think they'd seen each other in such a long time. So, it was a really special day.
The two characters are reunited in a pivotal scene for Top Gun: Maverick, which is the first time that Cruise and Kilmer have been onscreen together since the original film. Cruise wanted Kilmer to be in the sequel from the start and recently said that he rallied for the actor to appear in the first Top Gun as well as the second. Cruise has even called the scene they share in Top Gun: Maverick "very special."  Kosinski's new comments further support this; it seems that the scene with Maverick and Iceman is going to be one of the most emotional moments in the entire film. The history between the two characters, now solidified into a friendship, should make it a very poignant reunion.
Iceman is every bit as defining a character to the Top Gun mythos as Maverick, so having him appear in the sequel is apropos to that legacy. The actors have carried the weight of their respective Top Gun roles throughout their careers. It would not be hard to imagine Cruise and Kilmer getting emotional for their scene in Top Gun: Maverick, given everything they've both been through since 1986 and with it serving as both a reunion and a reminder of how far they've come. While Cruise has arguably had more success in Hollywood, Kilmer has left an indelible mark on the industry and deserves his accolades every bit as much. It's unlikely the two will appear together in those roles again, so Top Gun: Maverick will also close a chapter on the legacy of Top Gun, which would never have been the same without the rivalry and friendship of Maverick and Iceman.
Next: What Happened To Maverick Since Top Gun
Top Gun: Maverick/Top Gun 2 (2022)Release date: May 27, 2022
Why Gorr Really Wants To Kill The Gods In Thor: Love & Thunder
About The Author
Share this news on your Fb,Twitter and Whatsapp
NY Press News:Latest News Headlines
NY Press News||Health||New York||USA News||Technology||World News