Movie/TV News
Why Willem Dafoe's Green Goblin Was Spider-Man's First Movie Villain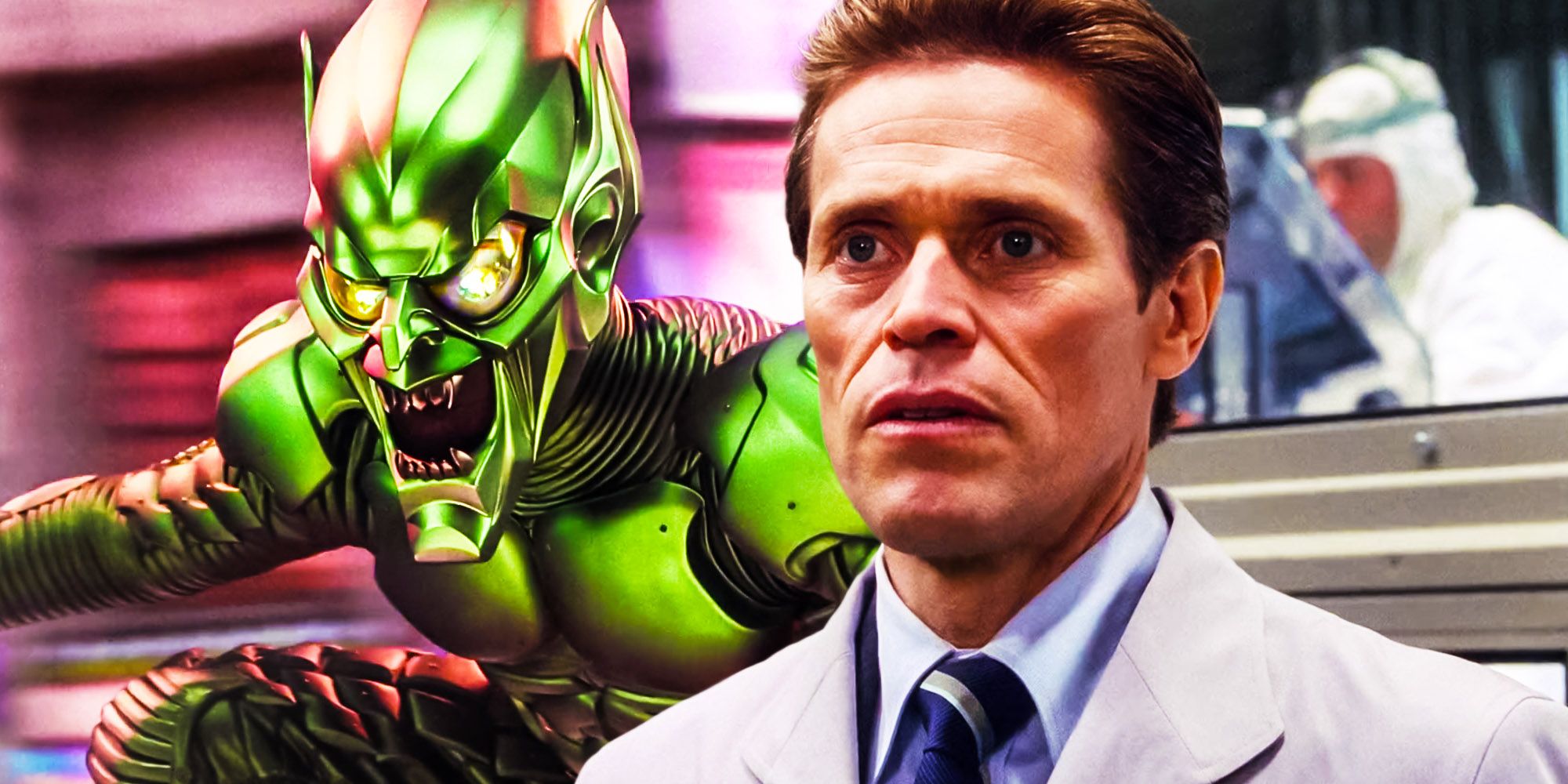 The Green Goblin was the first villain Spider-Man faced on the big screen, and the production crew of Sam Raimi's Spider-Man knew he was the perfect villain for this first movie. After spending many years in development hell and coming across a variety of obstacles, Spider-Man finally made his big screen debut in 2002 in Sam Raimi's Spider-Man, with Tobey Maguire playing Peter Parker. Spider-Man told the origin story of the title hero, who on a school trip was bitten by a genetically engineered "super-spider" that made him develop spider-like superhuman abilities. Peter then took the identity of "Spider-Man", and started fighting crime in New York City.
In addition to adapting to all these sudden changes in his life and dealing with other personal stuff, such as the death of his uncle, Ben, Spider-Man came across his very first enemy: the Green Goblin (Willem Dafoe). After a failed experiment made him go insane and develop a dangerous alter-ego, Norman Osborn became the Green Goblin. Dafoe's Green Goblin is now a fan-favorite, so much so that he returned in Spider-Man: No Way Home and served as the primary villain, further proving that the Green Goblin was the perfect villain for Spider-Man's first movie – and a new book about the rise of Spider-Man in the world of comic book blockbusters further explains why.
Related: Spider-Man 2002 Secretly Added A Shot From Another Sam Raimi Movie
The Green Goblin Was The Perfect Gateway Villain For Spider-Man
In Sean O'Connell's book With Great Power: How Spider-Man Conquered Hollywood During the Golden Age of Comic Book Blockbusters, it's explained that one of the most difficult (and obviously important) decisions when making Spider-Man was choosing the antagonist. Although there are many to choose from, the "obvious selection" was Norman Osborn/Green Goblin due to his connections to Peter that were ultimately key in him becoming his archnemesis, such as being the father of Peter's best friend and a scientific mentor to Peter. Film executive Matt Tolmach admitted that the Green Goblin wasn't their first option, and among the villains in consideration were Sandman and Electro, but Norman was, ultimately, "a gateway to so many things".
Norman being the father of Peter's best friend, a mentor to Peter, and also a father figure to Peter, to an extent, made way for a web of drama and conflict for Peter that continued to be felt in the sequels. The Green Goblin being Norman Osborn added a layer of inner conflict to the young Spider-Man, who had no choice but to kill him at the end of Spider-Man. However, the Green Goblin appeared to his son, Harry (James Franco), in Spider-Man 2, prompting him to become the New Goblin in Spider-Man 3. Dafoe's Green Goblin was key in building Raimi's Spider-Man universe, and it would have been very different had they gone with another villain.
The MCU's Spider-Man Doesn't Need His Own Green Goblin
While the Green Goblin was the perfect gateway villain for Raimi's Spider-Man, he isn't necessarily for the Marvel Cinematic Universe's version of the character. Tom Holland's Spider-Man has been taken in a completely different direction and his story doesn't depend on villains, instead relying on the rest of the events of the MCU. The appearance of Dafoe's Green Goblin in No Way Home was a treat to Spider-Man fans as they got to see this version of the character in the MCU (and battling three Spider-Men!), and as fun as it was, it proved that the MCU can move forward without its own version of the Green Goblin. The MCU's Spider-Man is now starting a new life as he was left completely alone, and there is a variety of villains he can face, and Marvel is not obligated to give him his own Green Goblin at all.
Next: Will Maguire & Raimi's Spider-Man 4 Ever Actually Happen?
Share this news on your Fb,Twitter and Whatsapp
NY Press News:Latest News Headlines
NY Press News||Health||New York||USA News||Technology||World News