Movie/TV News
Wonder Woman Would Hate How Humanity Originally Saw Her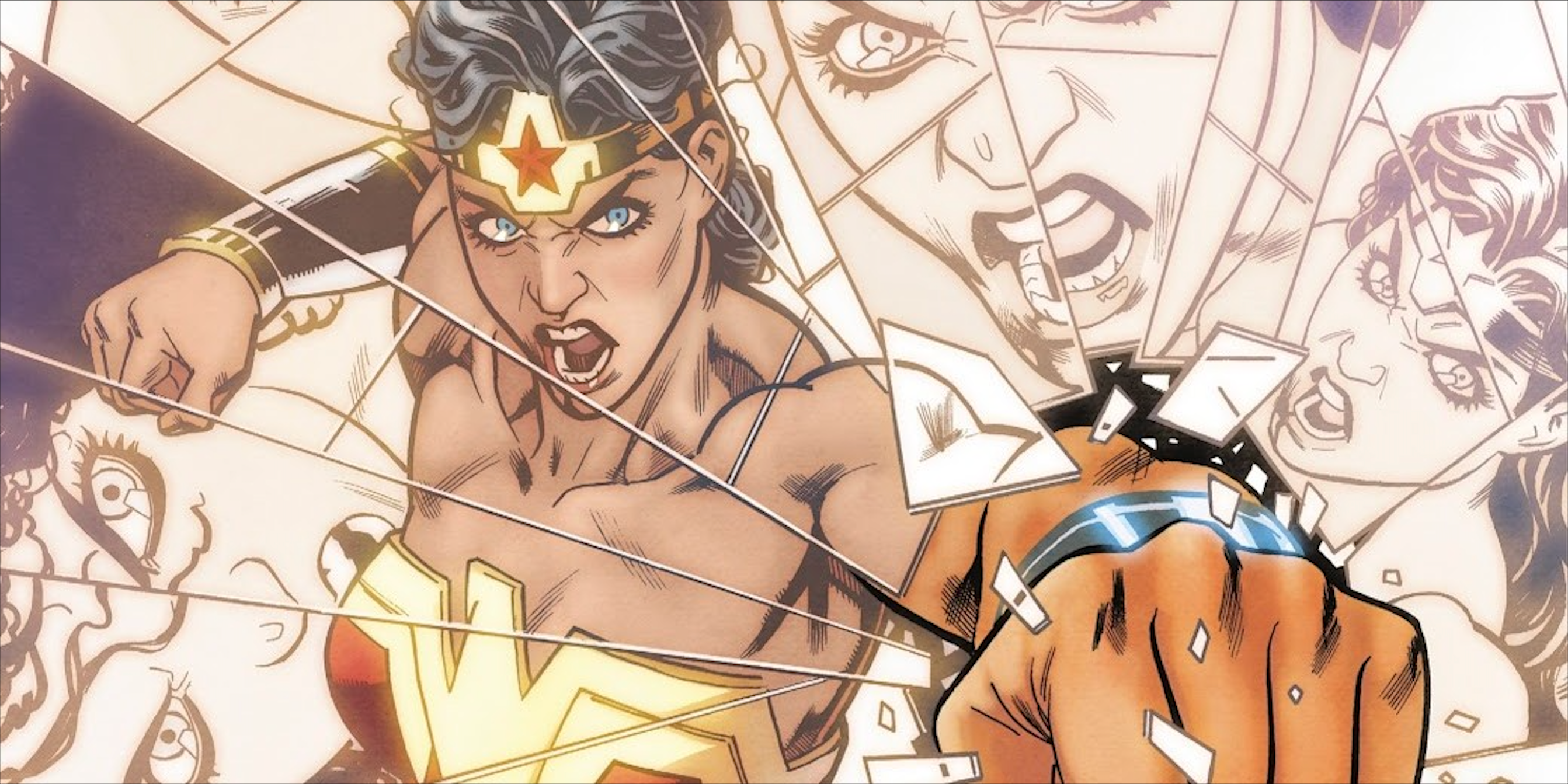 Wonder Woman is a symbol of female empowerment and peace between nations – so she would absolutely hate her face on the side of a bomber.
Warning: contains spoilers for Wonder Woman Evolution #7!
DC's Wonder Woman is the premiere female superhero, standing as a role model worldwide who fights for peace and love between the nations of Man's world – so she would have loathed to see her face on a piece of military equipment. While Wonder Woman may have a sword and shield in the most recent iterations of her character (most notably in 2016's Batman v. Superman: Dawn of Justice and elsewhere in the DCEU), but she often doesn't carry weapons at all, aside from her Lasso of Truth which is more of a tool than a device of destruction. But Wonder Woman Evolution #7 reveals exactly what the world once thought of Wonder Woman – and why she would despise it.
Created in 1941 by psychologist William Moulton Marsdon and artist Harry G. Peter, Wonder Woman was created as a direct response to the many masculine and male superheroes flooding the market during World War II such as Batman and Superman. Marsdon firmly believed that a world under the rule of women would be superior to one under the rule of men, writing "Wonder Woman is psychological propaganda for the new type of woman who, I believe, should rule the world." The character he created would embody this quote by negotiating peace and finding ways to stop wars rather than start them. But in the DC Universe, the United States perhaps got the wrong message.
Related: Wonder Woman's Nemesis Created Her Second Sidekick's Lasso 
In Wonder Woman Evolution #7, written by Stephanie Phillips with art by Stefano Raffaele, Wonder Woman's entire ordeal throughout the series – including meeting otherworldly beings and a vision of love interest Steve Trevor – is revealed to be one massive experiment using nanite technology. During a meeting that takes place at a museum in Washington DC, the man in charge of the experiment meets with higher-ups from the military. The man cites the progress from the Wright Flyer to a World War II B-24 Liberator bomber as a method to sell his nanites – and Wonder Woman graces the fuselage of the aircraft.
The Army Air Corps often painted nose art on their bombers as a morale boost for the crew; many pieces of art contained either fierce and threatening weapons, pinup images of women – and in the case of Wonder Woman, both. Diana certainly doesn't see herself as a weapon and would most likely be angry upon realizing her image is used on weapons of war. The Golden Age version of the character certainly used her All-American image to defeat Nazis and rally the troops at home – but the modern version would most likely be disgusted.
Wonder Woman's message of peace is certainly lost in this instance. She would almost certainly despite her image being used on a machine that took part in the firebombing of Japan during the end of the war, among other historical events. Wonder Woman's tools of the trade include bracelets that block bullets, not fire them; she wants to be seen as a figure that ends fighting instead of escalating a conflict.
Next: Wonder Woman 3: The DCEU Can't Ignore Diana's Bisexuality Any Longer
Only One Justice League Hero Isn't Afraid of Batman, & He Hates It
Share this news on your Fb,Twitter and Whatsapp
NY Press News:Latest News Headlines
NY Press News||Health||New York||USA News||Technology||World News