Atlanta
Crypto.com Arena's Lee Zeidman has seen it all in La La Land. – L.A. Business First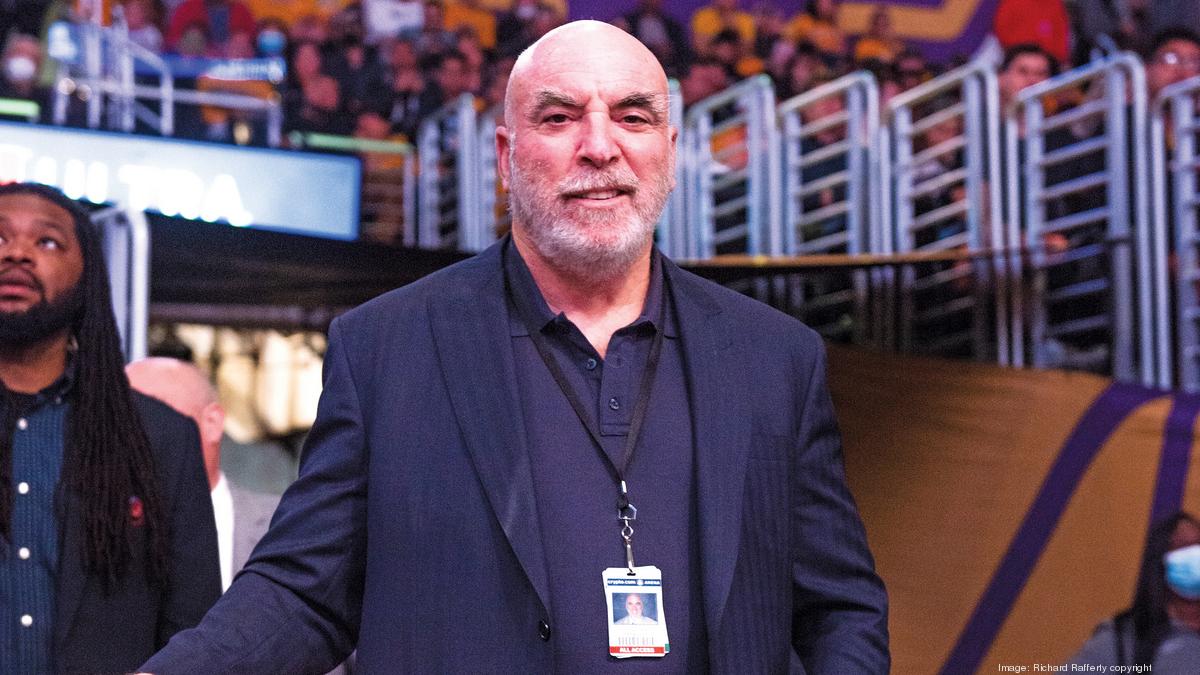 Rising from behind the desk in his spacious office on the third floor of Crypto.com Arena, Lee Zeidman says to a visitor seated across from him, "So, you want me to tell you some stories?"
After 23 years running one of the busiest sports and entertainment venues on the planet, Zeidman has many stories. The walls of his office, lined with framed photos and filled with memorabilia, tell some of them.
"All this shit here, just memories," said Zeidman. "I've got a lot of shit, you know?"
That's hardly surprising. AEG-owned Crypto.com Arena is home to four teams — the Lakers, Clippers, Sparks and Kings — and it hosts roughly 230 events annually. The venue has been the center of the sports and entertainment universes many times, whether the 14 NBA, WNBA or NHL finals series, four all-star games, 20 Grammy ceremonies, or memorial services for Kobe Bryant and Michael Jackson.
Zeidman's massive responsibilities as president go beyond just the arena. He oversees about 4,000 full-time and temporary employees, including workers from five unions. He's also in charge of L.A. Live and its 17 restaurants across the street from the arena, as well as Microsoft Theater. The properties' combined annual revenue is $500 million, according to AEG.
"You're not talking about one building, you're talking about running many businesses," said Levy President and CEO Andy Lansing, who has worked with Zeidman since the arena opened in 1999. "And I think that's what makes him one of the best."
It's a pivotal time in the intertwined history of Zeidman, 66, and the venue formerly known as Staples Center. The name changed to Crypto.com Arena last November in the largest sports naming-rights deal in history ($700 million), and a multiyear, nine-figure renovation is about to commence this summer.
The Clippers won't be around to see the finished product. They leave for the $2 billion Intuit Dome in 2024, and it's possible that Clippers owner Steve Ballmer will hire away some of Zeidman's experienced lieutenants to run the new venue.
Those same lieutenants will have to choose wisely with Zeidman's own career winding down and the looming possibility of a vacancy at the helm of a redesigned Crypto.com Arena. The pandemic changed Zeidman's outlook on life and work. After three-and-a-half decades running sports venues and attending what he estimated is 6,500 live events, he's experienced a reality where 100-hour workweeks no longer feel required, and neckties are optional.
"Am I thinking about retiring? Every day," said Zeidman, whose pro venue management career started at the Great Western Forum in 1988. "I've done this for 35 years. I've seen everything and done everything that you can. Am I ready to retire right now? No. But I don't want to be the guy carted out of the corner there."
Pregame routine
Zeidman's workday normally starts around 5 or 6 a.m., when he leaves his Venice Beach home for the arena in a black Jaguar F-Pace SUV with a "BORA4ME" license plate, a nod to the Bora Bora atoll in the middle of the Pacific Ocean, where he's vacationed four times.
After arriving, he works out, showers in whichever locker room is open that day, and is seated at his desk by 9 a.m. Pre-pandemic, the workday often wouldn't end for another 12 or 14 hours, Zeidman watching that night's game from what's known as his corner, a spot between the locker rooms and the court where he's stood during events ever since he was hired as the arena's first employee in 1998.
That schedule changed when Covid shut down the U.S. in March 2020, and restrictions canceled live events in California for the rest of that year. Crypto.com Arena was midway through a month when it would have hosted 32 events over 31 days. Instead, the venue didn't host fans for 400 days. Zeidman went from a hundred miles an hour to zero, and, he said, he "kind of liked it."
Zeidman learned Zoom, Teams and GoTo Meeting, and entertained his team during Monday morning meetings with tales about his hunt for suddenly elusive Grape Nuts cereal, which he finally found at a distant grocery store.
"Those moments, it was like, yes, that space of not having an event every single day," said Danielle Snyder, senior vice president of arena services at Crypto.com Arena, who has worked with Zeidman for nearly two decades.
Chairman's Room
Zeidman's schedule isn't back to 2019 levels of bustle, but the arena that bears his same workhorse nature is busy again. Over the course of a recent three-day visit, the arena hosted its 236th all-time Lakers-Clippers back-to-back doubleheader, a Kings hockey game and a Journey concert.
During the first half of the Lakers- Nuggets game, Zeidman stepped away from his corner and into the mostly empty Chairman's Room, a premium club for fans in courtside seats. He tucked into a plate of scrambled eggs and began talking about another reason for his increased interest in post-work life.
Zeidman's partner of 24 years, Pam Engler, passed away in 2014 from Stage 4 lung cancer. They originally met at the Forum in the 1980s, where Engler oversaw a premium seating section called the Senate Seats. Engler uniquely understood the demands of the venue management profession.
"This industry really chews up and spits out relationships. When you play, we're working," Zeidman said. "I thought it was going to take me a long time, if ever, to get into another relationship again. And then I was fortunate enough to meet Ellie."
That happened at a beach bar one afternoon, and Ellie Faal and Zeidman began to hang out more often. Faal wasn't overly impressed by Zeidman's job but was understanding about the odd work hours required. Over two years, Zeidman and Faal's relationship grew from friendship into love. They're domestic partners now, sharing two dogs and a cat.
"I can't tell you what my aversion to getting married is, but I've been fortunate enough to be with two women now who didn't want to get married, or maybe they just didn't want to get married to me," Zeidman said, smiling. "I've been fortunate enough to have two true loves in my life."
The changeover
The Lakers, on their way to missing the playoffs, collapsed late and lost to the Nuggets that day.
As fans filed out of the building, Iggy Guerra, senior vice president of operations and engineering, and his team of around 40 people, sprang into action. One of Guerra's primary responsibilities is overseeing changeovers, which on this Sunday meant transforming the arena from the Lakers'  home into the Clippers' home. Other times, that means shifting the arena's setup between basketball, ice hockey, or live music.
The changeovers, and the blue-collar crew that makes them happen — they are favorites of Zeidman's, said Guerra — are the reason the venue can host so many revenue-generating events. They're also a reminder of the presence of four teams with separate ownership groups and a need to differentiate themselves: The Lakers have their own lighting system to replicate the Forum's famous look, while the other three teams use a different system; the Clippers' court is three feet longer than the Lakers; during Clippers games, Lakers and Sparks championship banners and retired jerseys are covered.
"It's like having four kids," Zeidman said.
The Lakers-to-Clippers job entailed swapping playing courts, basketball goals and stanchions, and signage throughout the seating bowl and concourses. Guerra stood at the court's center logo as the crew yanked apart the 217 pieces of the Lakers' court, wrapped the pieces in plastic, then stacked them on a forklift, before they were whisked away into the arena's bowels, to be replaced by the Clippers' deck. The courts are held together by a unique double-zipper system that enables two crews to work at the same time. The Lakers' court became the Clippers' court in one hour, 50 minutes.
Afterward, Guerra's crew took a group photo to acknowledge the season's final doubleheader, before dispersing double burgers as a thank you to the workers. Guerra first started at the arena in the late 1990s as an hourly parking attendant, climbing his way up the ranks with multiple promotions. Each time, Zeidman gave him more responsibility.
"Once he picks his people," said Guerra, "he trusts them, he gives them clear direction, then he sets them loose."
People like Guerra, who hit the 20-year mark with AEG in April, made it easier for Zeidman to realize he no longer needed to work 12-hour days. With the changeover complete, Zeidman headed home during the first quarter of the Clippers game.
Monday morning
The next morning, Zeidman presided over a long table where 13 people, including Guerra and Snyder, gathered for the business operations team's biweekly meeting. It's a diverse group of people, more than half women. Two of Zeidman's earliest bosses were powerful women: the Forum's Claire Rothman, one of the first women to manage a major arena, and Jeanie Buss, who, as president of the Forum, worked with Zeidman for about 10 years before later taking over as the Lakers' controlling owner in 2017.
When the Lakers decided to move to the then-Staples Center in the late 1990s, Buss recommended Zeidman to run the new venue. He was a people person, Buss' kind at least.
"They don't sugarcoat it," Buss said. "They tell you what the realities are. Some people wouldn't think of him as a people person because he's so direct."
Zeidman's subordinates appreciate his bluntness because it eliminates gray area. He tells them what he wants and gets out of the way, said Guerra. He's also kind-hearted and funny, and he's not shy about sharing what he's gleaned during 35-plus years in the venue business alongside people like Rothman, Buss, Phil Anschutz, Jerry Buss and Jerry West. Of the 15 people who directly report to Zeidman, at least 10 have worked with him for more than a decade.
"They see that there is a path, and he really values his people, and he promotes people, and he grooms the talent base from within," said Dan Beckerman, AEG's president and CEO, who has worked with Zeidman for 25 years. "I think people see an opportunity to learn from one of the best."   
Venue on an island somewhere
Back in his office Monday afternoon before the Kings game that night, Zeidman is describing the multiyear, nine-figure renovation that's about to get underway. AEG hasn't yet publicly shared details about the project, including what it might do with space that the Clippers will vacate, like their locker room, for example.
"This is a pivotal year," Zeidman said. "We realize it's a 23-year-old building in a major market that attracts the biggest and the best and hosts the biggest and the best. We also know there is at least one new shiny object on the block; there is going to be another new shiny object on the block. We need to keep up with the Joneses, so to speak."
Zeidman plans to see the renovation through to completion and steer the building into its next act, but by the time his contract expires at the end of 2024, and the bulk of the renovation is expected to be finished, anything is possible, including retirement. Zeidman turns 67 on July 4.
"Sixty-seven, in arena years, is about 90 now," he said.
Zeidman won't miss ticket requests — now he gets them not just from longtime friends, but their children or nieces and nephews — but he will miss the playoffs, the months of May and June particularly, when his venue regularly appears on the biggest stages. He has eight championship rings and has hoisted the Stanley Cup over his head. He's attended more than 200 events per year for more than 30 years, gotten to know countless celebrities and became close friends with some of them, and witnessed dozens of unforgettable moments in sports history. Replacing those memories at a different venue isn't happening.
"Unless it's a venue on an island somewhere," he clarified.
The crowds, the energy of live events, and co-workers got Zeidman through a rough patch after Engler's death eight years ago.
But the pandemic, and his partner, Faal, seem to have broken Zeidman's need to be in the thick of the action every night.
"I think I just want to figure out what it's like not to work for a period of time," he said, "and not be driven by an events calendar or schedule, and live life."
Lee Zeidman, the  workaholic, may hate a less demanding life. But more than ever, he feels like he needs to try it.
Share this news on your Fb,Twitter and Whatsapp
NY Press News:Latest News Headlines
NY Press News||Health||New York||USA News||Technology||World News