Atlanta
East of Atlanta, a 200-acre project may rival some of the area's largest – Atlanta Business Chronicle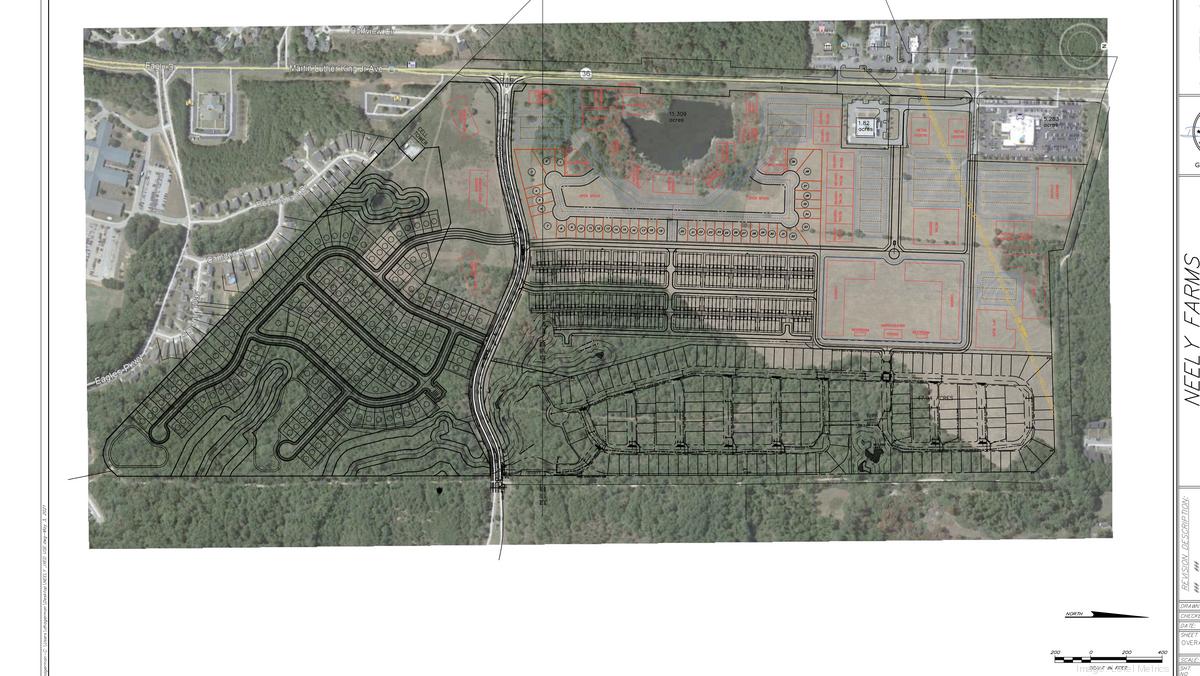 A proposed mixed-use project in Covington could become eastern metro Atlanta's answer to major developments such as Avalon and Halcyon.
Developers plan to transform about 200 acres into more than 1,000 residences and 60 acres of commercial space, Philip A. Johnson, an attorney representing the land owner, Neely Farms Family Limited Partnership, told Atlanta Business Chronicle.
The residences would be split between single-family, townhomes and mid-rise condominiums with street level retail. Restaurants, shops, a brewery and a boutique hotel compose the commercial plans. The centerpiece is a 3-acre quarry with a 20-foot deep pond surrounded by sheer rock cliffs. The quarry dates back to the 1950s and was used to build nearby Interstate 20.
The residential side of the project will be called Neely Farms. The adjacent mixed-use sector would be known as The Quarry at Neely Farms.
The Neely family does not plan to take out financing and intends to fund the project through residential sales. The development may include three phases. The first, now going through permitting with the City of Covington, will have 227 townhomes and 180 single-family residences.
The plans represent an estimated investment of $350 million. Neely Farms is larger than the 86-acre Avalon and 135-acre Halcyon, two mixed-use town center projects along Georgia 400.
"This group is looking to create an east side destination," Marc Beechuk, Covington's planning and development manager, told the Chronicle.
Johnson said Covington and surrounding Newton County are ripe for this sort of development.
Since 2015, Covington's town square has come alive for locals and visitors. Restaurants brought nightlife, and tours show off locations where "The Dukes of Hazzard" filmed in the 1970s and "The Vampire Diaries" shot in the last decade.
The film industry remains an economic engine for Covington. North of town, Three Ring Studios and Los Angeles-based Cinelease partnered on a 160-acre complex with 130,000 square feet of sound stages.
A manufacturing facility for global pharmaceutical giant Shire opened in Newton County in 2018. An expanded Facebook data center is in the works, as is a regional distribution center for German grocery chain Lidl.
The growth creates a need for local entertainment and housing. Like the rest of metro Atlanta, Newton County's real estate market is sizzling, and supply is lagging. The county's median home price was up 17% year over year in April, according to Georgia Multiple Listing Service, and the number of active listings was down nearly 60%.
In the decade following the Great Recession, home building slowed dramatically. The corporate expansions are bringing new residents and demand.
"It is an exciting time for Newton County that we haven't seen in a while," Johnson said.
Developers expect to begin construction on Neely Farms' first phase this summer. Completion for the entire development is estimated for July 2024.
Share this news on your Fb,Twitter and Whatsapp