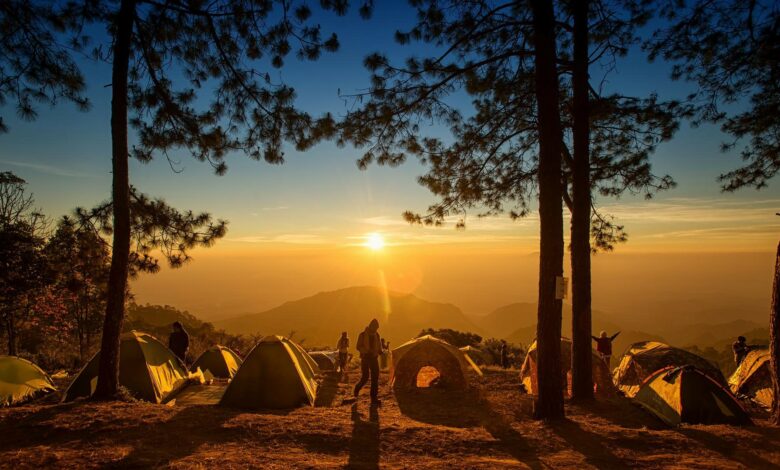 When done with your family, camping can be a rejuvenating experience. It becomes the perfect gateway to enjoy your time away from the city's bustle amidst your loved ones.
In addition, camping also brings out an excellent opportunity for family bonding in the process! However, when left unplanned, a perfect family camping can go from thrilling & adventurous to boring and lonely very soon.
So whether you're up for a weekend trip to a local jungle or just want to enjoy some time at your favorite camping spot, you might want to catch up with these five unique family activities to keep you engaged and entertained.
Continue reading as we explore some of the best camping activities while creating some of the fondest memories of your life.
5 Great Camping Activities For You To Have Fun!
What's better than playing games?
First, we have the most common camping activity that is bound to keep everyone in the family entertained. So, we're discussing the possibilities of playing games in the camping zone.
With no network coverage or wifi on your phone, playing games would be the perfect opportunity to bring all the family members together. You could choose any game, ranging from 'hide & seek' for the young ones to play your favorite board games for the elders. In addition, you might also want to carry some card games like UNO!
Therefore, before you leave, list all the possible games you can play together or get some that can easily fit in your camping bag.
Explore nature with a short hiking trip!
A good hike is a healthy activity for everyone participating in it. Whether you're trying to get a merit badge for the Boy Scouts or simply want to scale the top for a great scenic view, this activity is a camping staple.
Thanks to the latest developments in camping experiences, you don't have to keep it all formal on your way to the top. Children could participate in different hiking themes like a scavenger hunt. You could engage with them using natural items or also include a digital camera to make it more appealing and fun to them.
However, when deciding to go for a hiking activity, ensure that you have carried all the necessary equipment to ensure your family's safety and security. In addition, you might also want to pack some items concerning bad weather.
Exchange your awesome stories
What's better than trading your awesome fantasy stories on a camping trip? So many parents enjoy telling stories on their camping trips, especially after the sun goes down.
Ghost stories are among the most discussed camping stories and are always received with similar enthusiasm. Or, you could also try engaging your family members in chain storytelling. Here, one person gets to start the story, and the other is in charge of taking it forward by adding their plot twists to the paragraphs ahead. This way, the story continues until one of the members decides to end it.
What's better than listening to a story? Listening to one while munching on something. Therefore, when training your stories, you could make it way more interesting by doing the storytelling around a campfire ring with some marshmallows to chew on.
Engage in some cooking together
You can't call it a camping experience if you haven't experienced some cooking in the wild! So this brings us to our next camping activity where you could get your family to sit together and share the burden of cooking while camping.
Besides, it could be the perfect opportunity for you to engage the kids in some valuable cooking lessons. Here are some takeaway activities that you can come up with:
Sunny Start: You could kick start the perfect day with your family by cooking some oatmeal on the campfire. In addition, you could also be stirring in some walnuts and raisins to make it a protein-packed start to the day.
Pizza Party: What better than enjoying some pizza in the jungle? Yes, you could simply spread tomato sauce on a tortilla and add some mozzarella cheese, toppings, and shredded non-veg options of your choice.
Fruity Fun: The third fun cooking activity would be skewing a whole banana into the campfire and adding some marshmallows. You could also include some chocolate as an option.
What about some stargazing?
The last option on our list is one where you need to do nothing! When in the wild, we often overlook its beauty. Therefore, the next time you're camping with your family, you might want to do some stargazing at a high point.
However, if you are worried about making such pricey purchases for a camping trip, relax! We have the perfect option for you to buy such a telescope from renowned brands like Cabela, without having to spend much fiat currency!
All you need to do is visit Coingate and purchase a Cabela gift card of your desired amount, using your crypto earnings. Once the payment is processed, you'll have your gift card, and purchase the product at half the price in no time.
Plan Like An Expert!
The trick to a perfect family camping is to plan like an expert. Therefore, before you leave for any camping trip, ensure you've planned things. This means making appropriate reservations, stocking food items and essential supplies, and carrying all the necessary camping equipment.