Entertainment
Everyone on TikTok Is in Their Healing Era — What Does It Mean?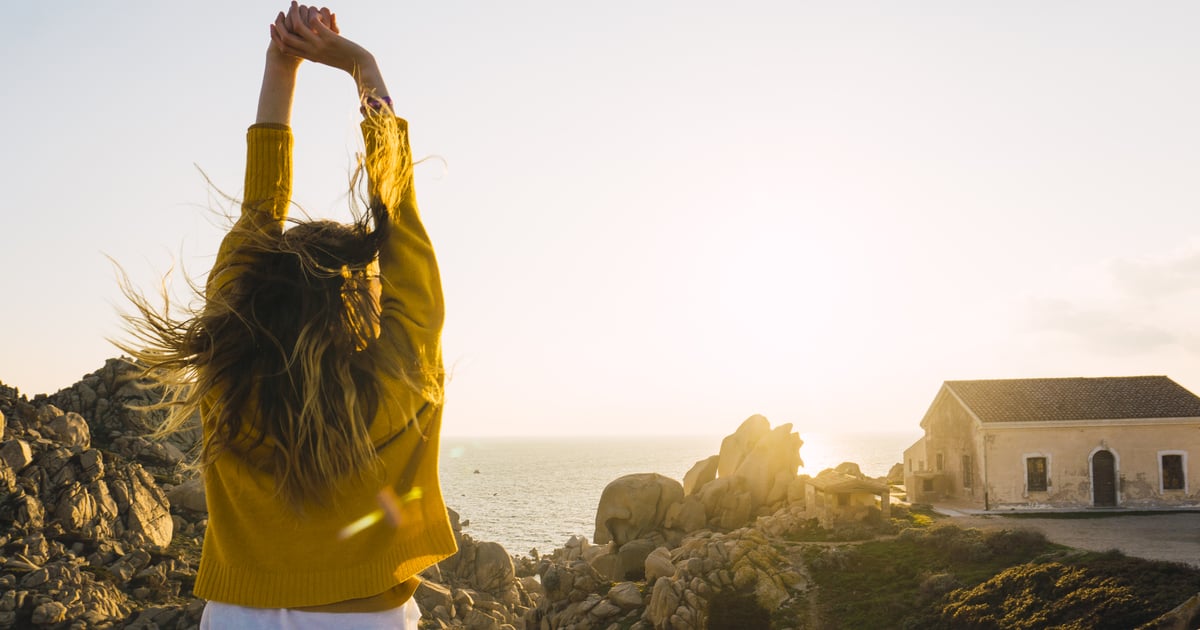 [ad_1]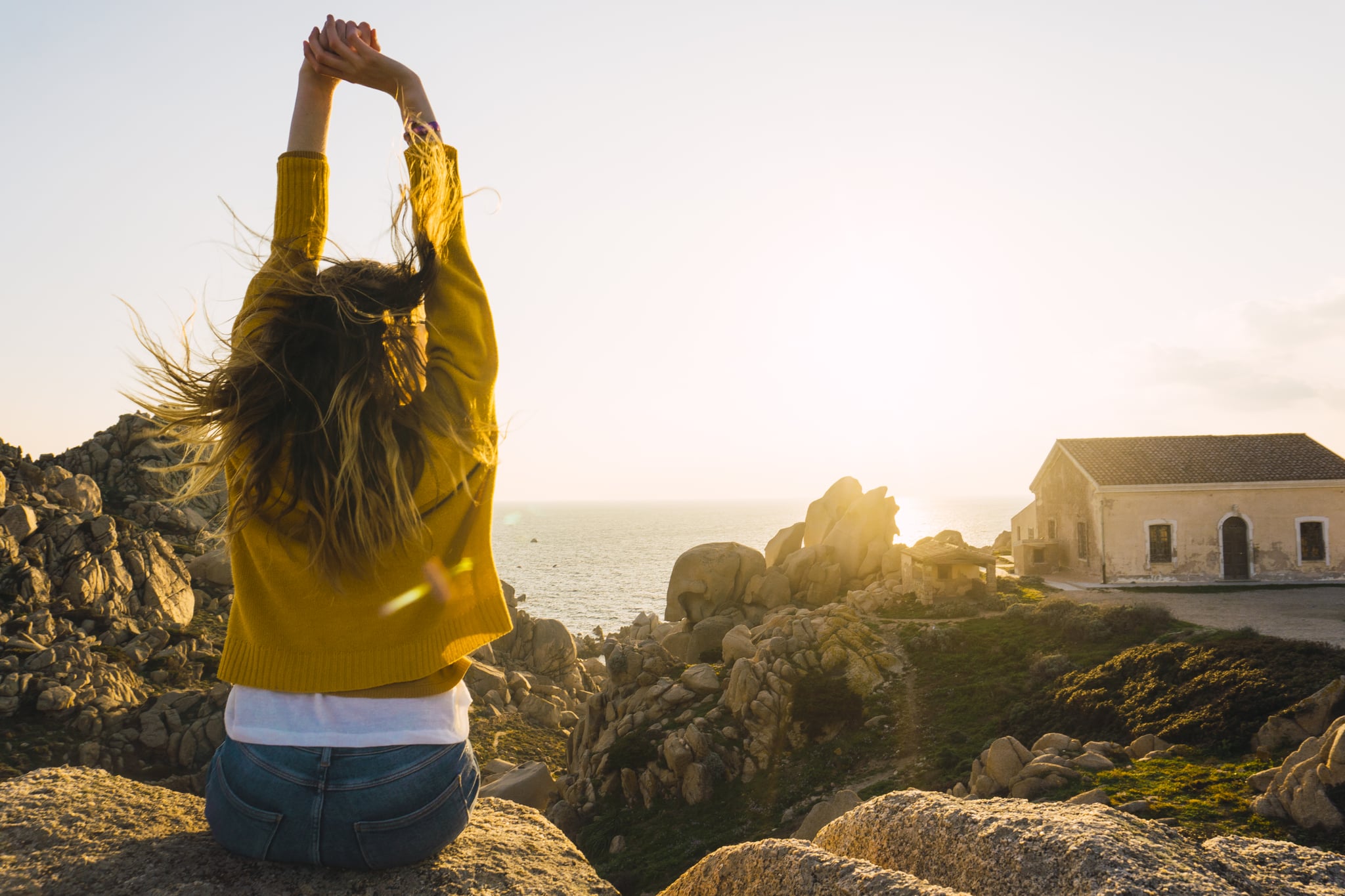 Image Source: Getty / Westend61
There are two types of people in this world: those who process a breakup by investing time into their self-care routine, and those who process a breakup by having sex with their ex-partner's best friend. (Just kidding. Kind of.)
Because what is true is the fact that many people find the period right after a breakup to be the best time to reprioritize themselves, their needs, and their goals. And though breakups may bring up bouts of loneliness, sadness, and "what if I'm unlovable?" existential thoughts, they may also inspire some positive motivation as well.
Maybe in the post-breakup time, someone will decide to establish a solid workout routine that makes them feel better, stronger, and less anxious. Maybe they will decide to designate a certain amount of time every morning to journaling. Or maybe they will finally commit to booking that trip to Europe like they've always wanted to. Whatever they decide, the time after a breakup commonly results in a growth period for the individual — and many people on TikTok are calling this period of growth their "healing era."
Though it's not clear who coined the term first, "healing era" is gaining popularity on the social media platform quickly. The #HealingEra hashtag has 2.9 million views on TikTok with videos that touch on what the healing era is, tips for how to have your best healing era, and why living in your healing era promotes such positive energy.
Not to be confused with someone's "villain era," which is another term coined by the TikTok community — one that may actually lead someone to sleep with their ex's BFF — the healing era is all about the time spent prioritizing your needs and wants. And though you don't have to be going through a breakup to be in your "healing era," this is when most people typically find themselves in it.
As far as "healing eras" go, they all look different. For TikTok content creator Lexi Hidalgo, her healing era includes swimming in a body of water in the morning. For another creator, it looks like relaxing on the beach with a water bottle, reading the book "It Ends With Us" by Colleen Hoover, and enjoying a view of the sunset. Using these two examples, it's clear spending time in your happy place is a big part of living in one's healing era.
But it also relates to how you approach dating. Someone in their healing era likely isn't all that interested in focusing on people besides themselves, which explains why one TikToker uses this audio over their healing-era video: "If someone's trying to play with me, nine times out of 10, they're going to get their feelings hurt. You want to make me jealous? Not going to work. I'm a bad b*tch, and you don't dictate my happiness. I was happy before you got here, I'm going to be happy when you leave, like, I'm going to still be me at the end of the day."
In another example, one TikTok creator put this audio behind their healing-era video: "I'll be fine. Even if I'm on my own for a while." Clearly, people are using their healing era as the perfect opportunity to focus solely on themselves and not the people around them.
Now, of course, the big question is this: is the healing era actually effective? And based on what we know about self-care, the answer is yes. When you go no-contact with the person who put you in your healing era in the first place and you spend your time doing things for yourself, "you will notice yourself starting to feel freer, happier, more empowered, and like you are beginning to move on or get your sense of yourself back," therapist and dating coach Lauren Korshak says.
Regardless of what your specific healing era looks like, at its core, it means prioritizing things in your life that make you happy. Instead of moping around about your breakup, you're able to put the time and energy you would've spent with your ex into yourself. Think of it like an investment into yourself and the hobbies that make you happy. Doing all these things for yourself can help with grieving and "bring you into alignment with your values and life vision," Korshak says.
All that to say, embracing your healing era is likely going to help you move on from the breakup faster than sitting at home and festering in those feelings will. But let's be clear: there's really no right or wrong way to process a breakup. If a healing era works for you, great. If it doesn't, also great. So long as you're not hurting yourself or the people around you, you should process your breakup the best way you know how.
Solely based off of our opinion, though, this is one TikTok phenomenon we can completely stand by, as this healing-era experience may be the positive energy we all need as we navigate a breakup. Especially as it channels new, healthier energy by encouraging behaviors like journaling, seeing a therapist, or spending more time at the gym — and not disastrous behavior, like, say, sleeping with your ex-partner's father. We love to see it.


[ad_2]
Share this news on your Fb,Twitter and Whatsapp
NY Press News:Latest News Headlines
NY Press News||Health||New York||USA News||Technology||World News