Entertainment
I Tried Goop's New Vibrator That Apparently Has "100 Different Settings," and It's Absolutely Worth the Buzz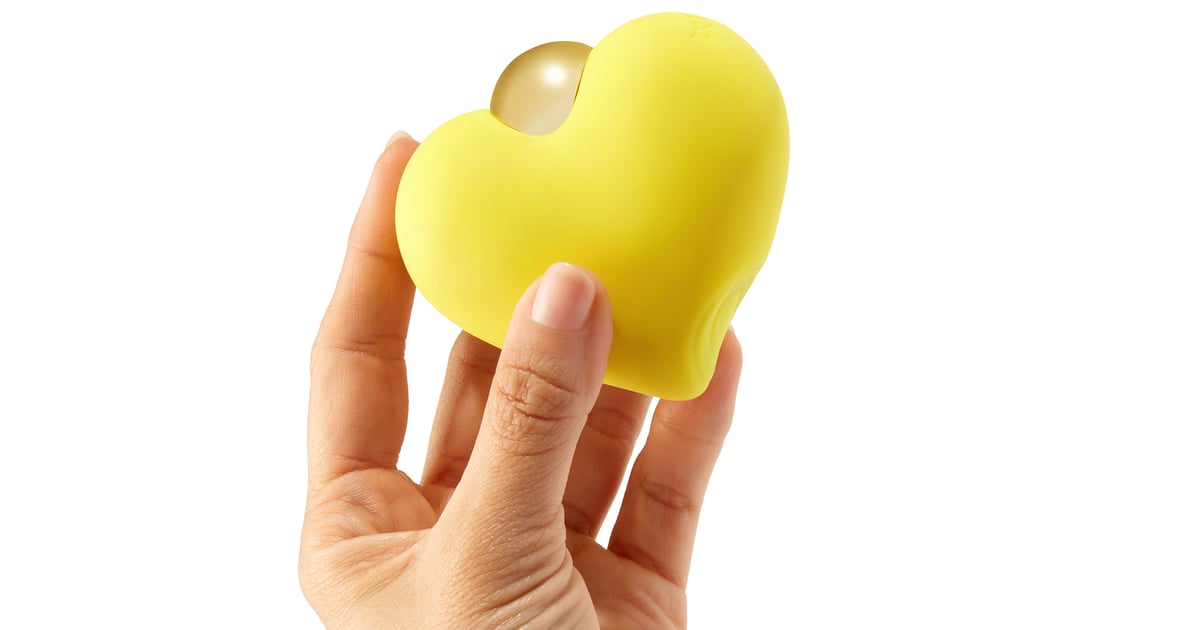 [ad_1]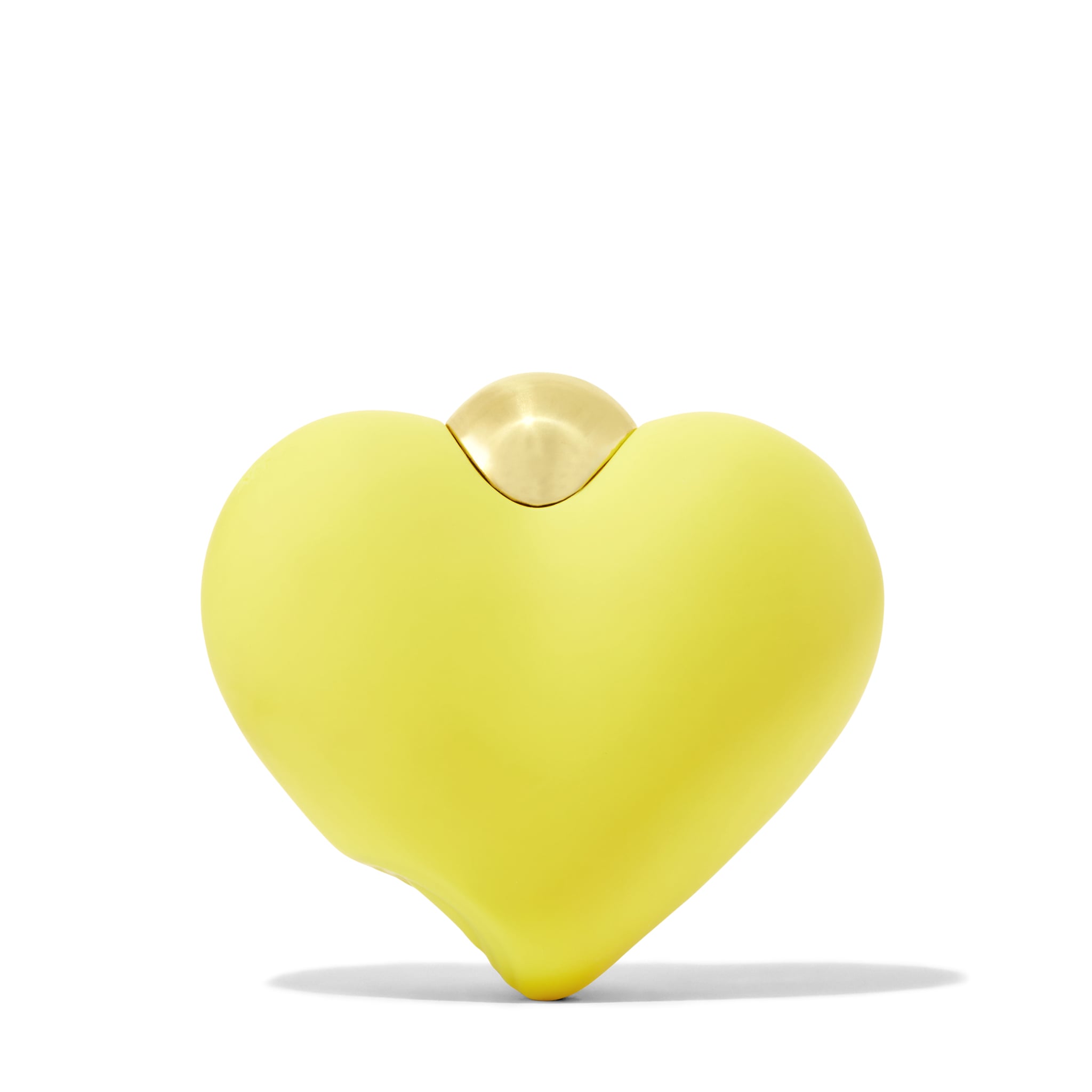 Whether you love it or love to hate it, Gwyneth Paltrow's lifestyle brand, Goop, has a huge presence in the health and wellness space. But with vagina-scented candles, oil serums, "metabolism-boosting" superpowders, and now sex toys, many people wonder if the products are worth the hype.
The product most recently gaining attention on the internet is Goop's brand-new clitoris-stimulating toy called the Heartthrob Vibrator ($98). This is most likely because one website claimed the toy offers "100 different settings." For obvious reasons, I knew I had to try it.
Personally, I enjoy vaginal sex with a partner, but when I'm masturbating, I'd much rather opt for an external vibrator with powerful vibration settings. But this isn't just a "me" thing — one study shows that almost 37 percent of women need clitoral stimulation in order to orgasm, too. And according to a 2015 study published in Clinical Anatomy, the clitoris is the center for orgasmic response and the most pivotal structure for female sexual pleasure, so it makes sense why so many people with vulvas need clitoral stimulation with or without vaginal penetration. No wonder the Heartthrob Vibrator is so appealing.
When I first got my hands on this toy, I thought it looked cute, but everyone knows aesthetics will only get you so far. I wanted to know the important things about the sex toy: How does it function? Does it actually offer 100 different settings? Is it worth the price tag? And let's just say, I fully see the hype. All your questions and dirty details below.
Goop's Heartthrob Vibrator Features
When the vibrator first arrived, I immediately tried out the settings on my hand and was surprised by how strong they were. For a little heart-shaped toy, it was super powerful. The external vibrator offers two different features: one is a vibration, and the other is a special tapping sensation. (The tapping feature mimics the sensation of your partner's fingers.) There's one button that controls different patterns for the vibrator itself, and there's another that controls the tapping part of the toy.
For the vibrator part, the patterns were fun and randomized, with one being a steady vibration, another being quick vibrations, and another being a combination of mixed sensations. Depending on what you're in the mood for, you can have one or both settings on at the same time at different speeds and intensities. (This must be where the "100 different settings" idea came from — I just don't have the math skills to fact check this.)
The vibrator includes the following:
Three vibrational speeds and seven vibrational patterns
Three tapping speeds and seven tapping patterns
A USB-rechargeable battery and easy-to-see battery display
Water-resistant for safe bath or shower play
Hypoallergenic and nonporous body-safe silicone
Phthalate-free, latex-free, and BPA-free
One-year warranty
It also came with a storage bag, which I firmly believe is a sign of a solid sex toy. Sure, this sounds simple, but not every brand comes with one, and the way you store a toy is important for your sexual health. You don't want to worry about dust, dirt, and debris making a home on your precious pleasure product — or your private parts! — if it's been chilling uncovered in your nightstand. So seeing Heartthrob come with a small, silky bag was a great sign that Goop cared about my vagina's well-being. We love to see it.
My Experience Trying Goop's Heartthrob Vibrator
As a sex and wellness writer who's tested hundreds of toys over the last few years in the name of journalism, I feel confident in saying that I know a good toy when I see — err, try one. What do I look for? Many things, including but not limited to how powerful the vibrations are, the number of vibration patterns the toy offers, what materials it's made of, how long the battery life lasts, and how easy it is to hold and use in the heat of the moment. I'm excited to report that Heartthrob checked all of my boxes.
From the soft, body-safe silicone material to the strong tapping sensations and orgasmic happy ending, I was extremely pleased with how it felt from start to finish. I spent time enjoying each and every one of the settings, but my favorite was a combo of the steady vibration and quick tapping sensation. After just a couple of minutes, that duo did the trick and made me orgasm. The only thing I didn't like was how close together the buttons were. It was kind of hard to figure out which was which when I wasn't looking at the toy. But generally, the pros outweighed the cons here.
After using it a few times for this review, I can confidently say the Heartthrob is now officially a staple in my masturbation routine. It's a lovely little toy, but it packs a nice and pleasurable punch. And with the toy being just shy of $100, it's pretty well-priced compared to other clitoris-focused ones on the market. So if you're able to afford it, I definitely recommend giving it a shot. (Just be warned that all sales are final, for obvious reasons.)


[ad_2]
Share this news on your Fb,Twitter and Whatsapp
NY Press News:Latest News Headlines
NY Press News||Health||New York||USA News||Technology||World News