Entertainment
23 of Harvey Weinstein's Accusers and Their Stories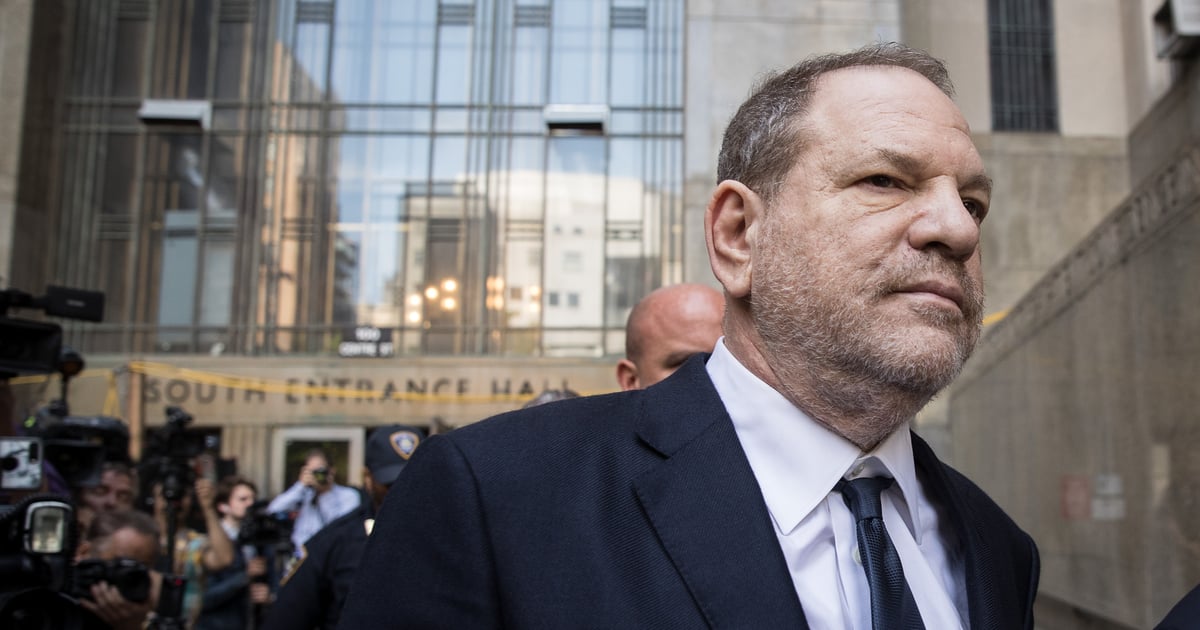 [ad_1]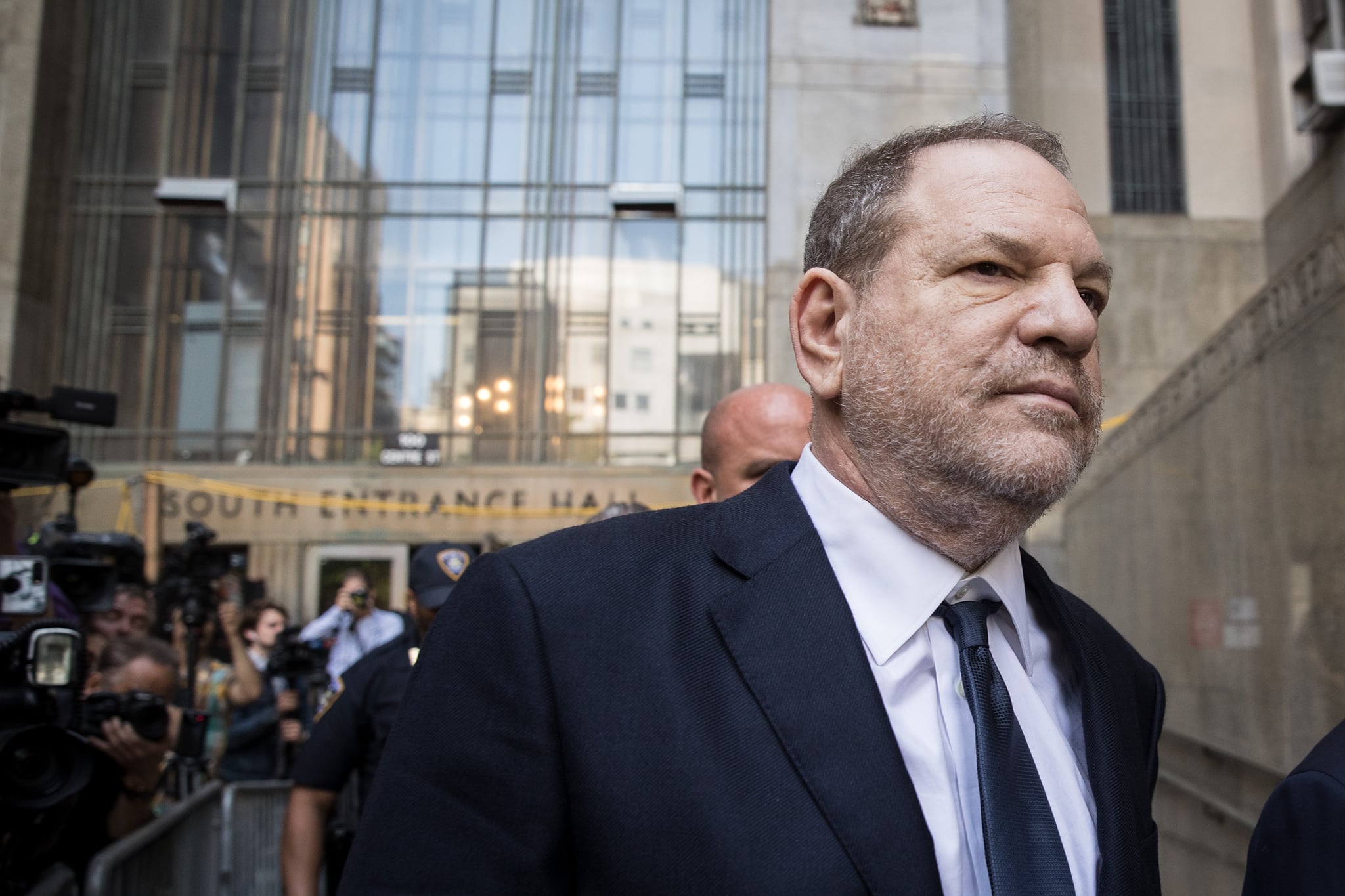 Image Source: Getty / Drew Angerer
On Oct. 5, 2017, The New York Times released a detailed account of Harvey Weinstein's alleged acts of sexual assault and harassment. That story, among other key events, led to Weinstein's guilty verdict in a 2020 sexual-assault trial in New York, in which he was sentenced to 23 years in prison for sex crimes (he later appealed). Now, the Times journalists (Jodi Kantor and Megan Twohey) who reported on Weinstein's misconduct and helped the #MeToo movement take off in Hollywood are the subject of a dramatized film titled "She Said," based on their book of the same name.
After Kantor and Twohey's initial story broke, more women, including Rose McGowan and Ashley Judd, came forward and told their stories about The Weinstein Company's cofounder, who was fired on Oct. 8, 2017, as a result of his accusations and the Times' published piece.
On Oct. 10, 2017, The New Yorker published another exposé on Weinstein's allegations, with reporting by Ronan Farrow. This piece detailed even more horrifying accounts from women who alleged they were forced to perform sex acts, forced to watch Weinstein masturbate, or harassed by the powerful Hollywood producer at one time or another. While several women went on the record, the paper also uncovered a number of settlements that were reached with women who have remained anonymous over the years. In Farrow's piece, he said he spoke to 13 women who said they had suffered sexual abuse by Weinstein.
The New York Times released a follow-up to its initial piece on Oct. 10, 2017, detailing additional firsthand accounts from women who alleged abused or harassment by Weinstein, including stories from Gwyneth Paltrow and Angelina Jolie.
Weinstein is currently facing additional sexual-assault charges in a second trial in Los Angeles, where he may receive a maximum sentence of more than 100 years in prison if convicted, per Deadline.
As of January 2020, more than 100 women have gone public about the disgraced Hollywood mogul, according to The Cut's complete list of Weinstein's accusations. Many of them have hauntingly similar stories to one another, and some have waited years to feel safe enough to come forward. Below are 23 of those women who bravely told their stories of alleged sexual harassment, assault, and rape suffered at the hands of the Weinstein.
1. Ashley Judd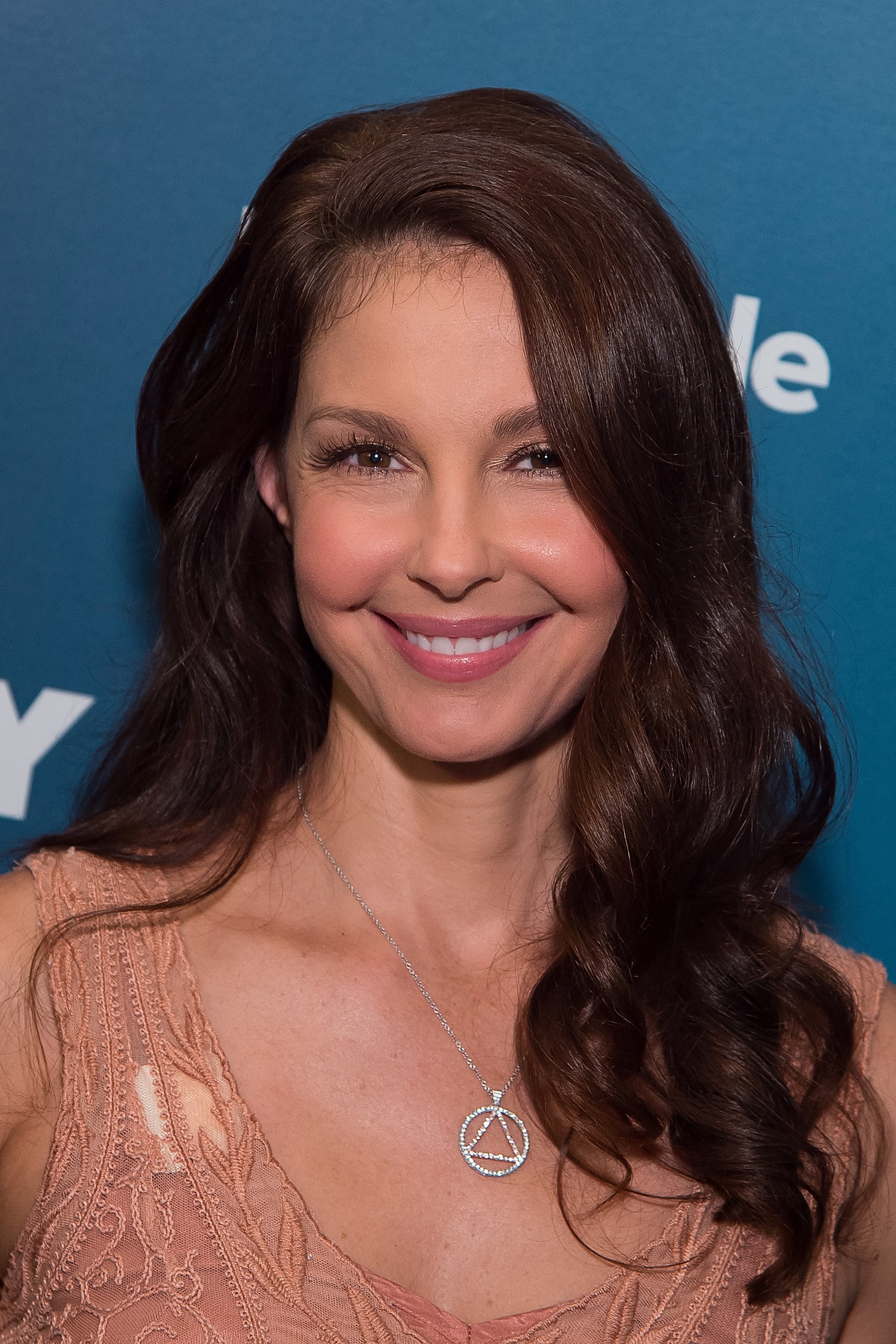 Image Source: Getty / Michael Stewart
Judd was one of the first famous women to come out and share her story about Weinstein. Back in 2015, she originally told her story to Variety but left out the name of the man who tried to pressure her into sex acts, but in the New York Times exposé that came out on Oct. 5, 2017, her story included the mogul's name and what he allegedly did over two decades ago.
Judd recalled that the Hollywood producer invited her to the Peninsula Beverly Hills Hotel for a meeting, and when she arrived she was sent up to his room, where he stood in a bathrobe, asked her for a massage, and later asked if she'd watch him shower, The New York Times reported.
"I said no, a lot of ways, a lot of times, and he always came back at me with some new ask," Judd recalled of the initial massage invitation, followed by a shower proposition, all of which she turned down. "It was all this bargaining, this coercive bargaining."
To escape the room, Judd said, she told Weinstein that if he wanted to touch her, she would have to win an Oscar for one of his films, and then she left. She said that at the time, she did tell her late mother, Naomi Judd, about the experience, which led her to tell Variety about the encounter.
2. Rose McGowan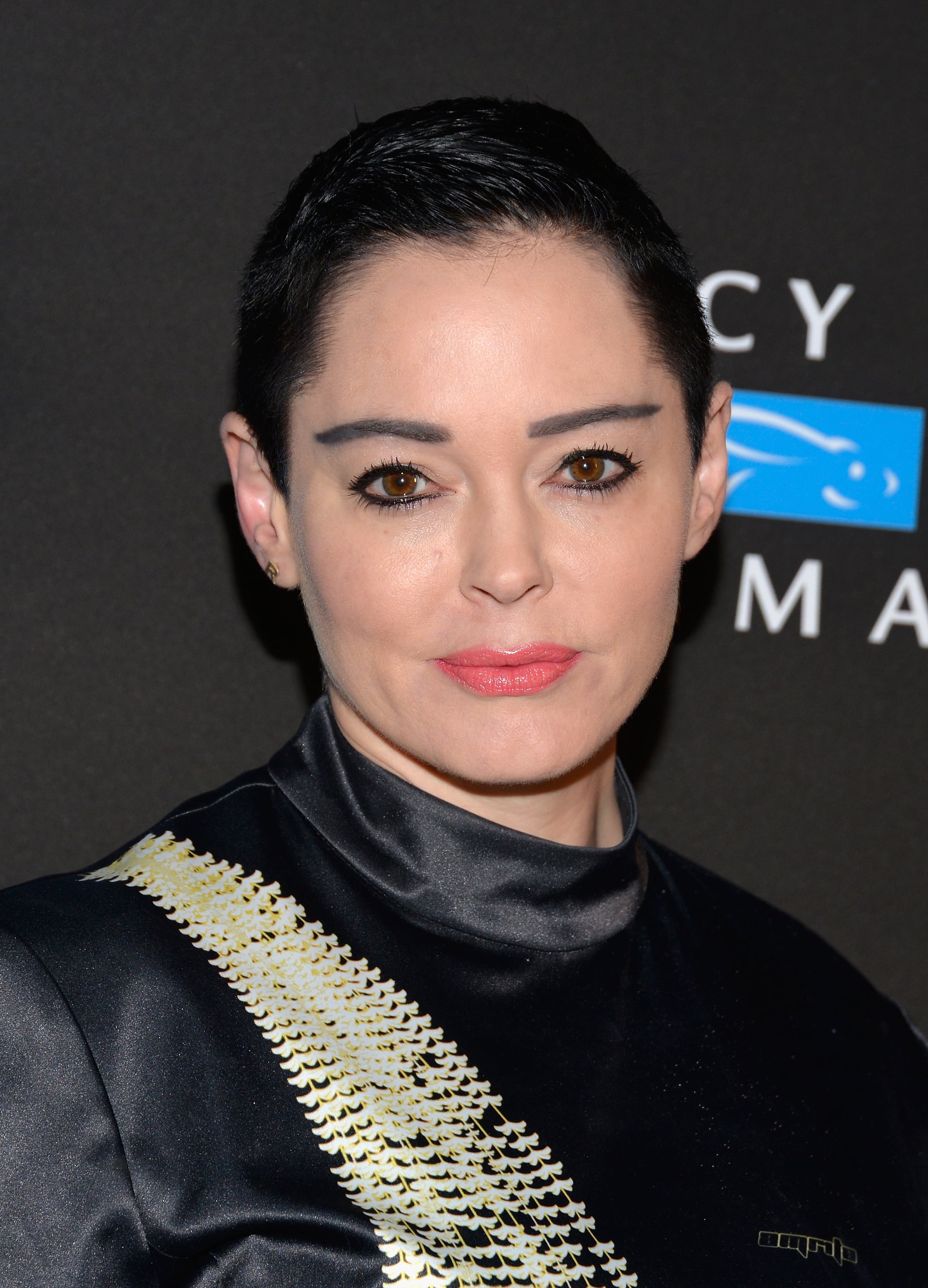 Image Source: Getty / Michael Tullberg
The "Charmed" alum is another star who was featured in The New York Times' initial 2017 story. Even after the report was published, McGowan continued to speak out about Weinstein's alleged treatment of her and other women.
According to The New York Times, McGowan reached a settlement with Weinstein of $100,000 in 1997 when she was 23 years old, after an incident in a hotel room at the Sundance Film Festival. Although McGowan didn't comment within the story, she did share her support of it on Twitter once it was published to show solidarity with all the women affected. "This is about a power structure that needs to be brought down. I cannot thank the women who came forward & the boss writers at #NYT enough," she wrote in a since-deleted tweet. "Women fight on. And to the men out there, stand up. We need you as allies. #bebrave," she wrote in another, asking people to come forward and support the women who have been brave.
On Oct. 12, 2017, after her account was temporarily suspended, McGowan doubled down. In a series of since-deleted tweets (all of which include Amazon executive Jeff Bezos's Twitter handle), she made more alarming claims against Weinstein.
1) @jeffbezos I told the head of your studio that HW raped me. Over & over I said it. He said it hadn't been proven. I said I was the proof.

— rose mcgowan (@rosemcgowan
2) @jeffbezos I had already sold a script I wrote to your studio, it was in development. When I heard a Weinstein bailout was in the works

— rose mcgowan (@rosemcgowan)
3) @Jeffbezos I forcefully begged studio head to do the right thing. I was ignored. Deal was done. Amazon won a dirty Oscar.

— rose mcgowan (@rosemcgowan) October 12, 2017
4) @jeffbezos I called my attorney & said I want to get my script back, but before I could, #2 @amazonstudios called to say my show was dead

— rose mcgowan (@rosemcgowan) October 12, 2017
4) @jeffbezos I am calling on you to stop funding rapists, alleged pedos and sexual harassers. I love @amazon but there is rot in Hollywood

— rose mcgowan (@rosemcgowan) October 12, 2017
5) @jeffbezos Be the change you want to see in the world. Stand with truth. #ROSEARMY #Amazon

— rose mcgowan (@rosemcgowan) October 12, 2017
3. Louise Godbold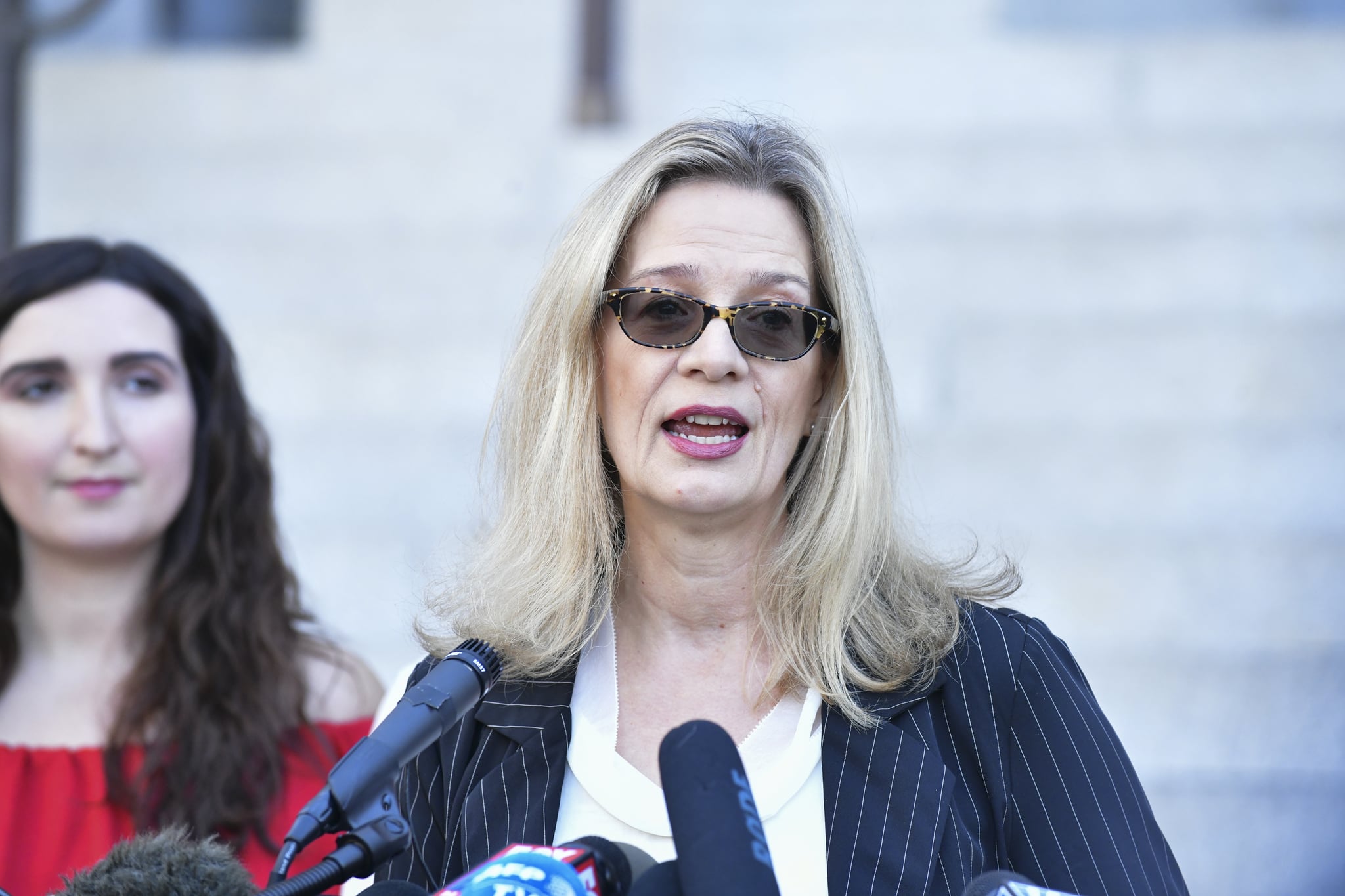 Image Source: Getty / Rodin Eckenroth
Louise Godbold, who is the co-executive director of the nonprofit Echo Parenting & Education, previously claimed that in the '90s, she was assaulted while taking an office tour of the Weinstein Company. On Oct. 9, 2017, Godbold published a blog post about the horrifying event, writing, "[it was an] office tour that became an occasion to trap me in an empty meeting room, the begging for a massage, his hands on my shoulders as I attempted to beat a retreat . . . all while not wanting to alienate the most powerful man in Hollywood."
Her blog post also thanked those who came forward with their stories and explored why those who are abused or assaulted seem to blame themselves.
4. Louisette Geiss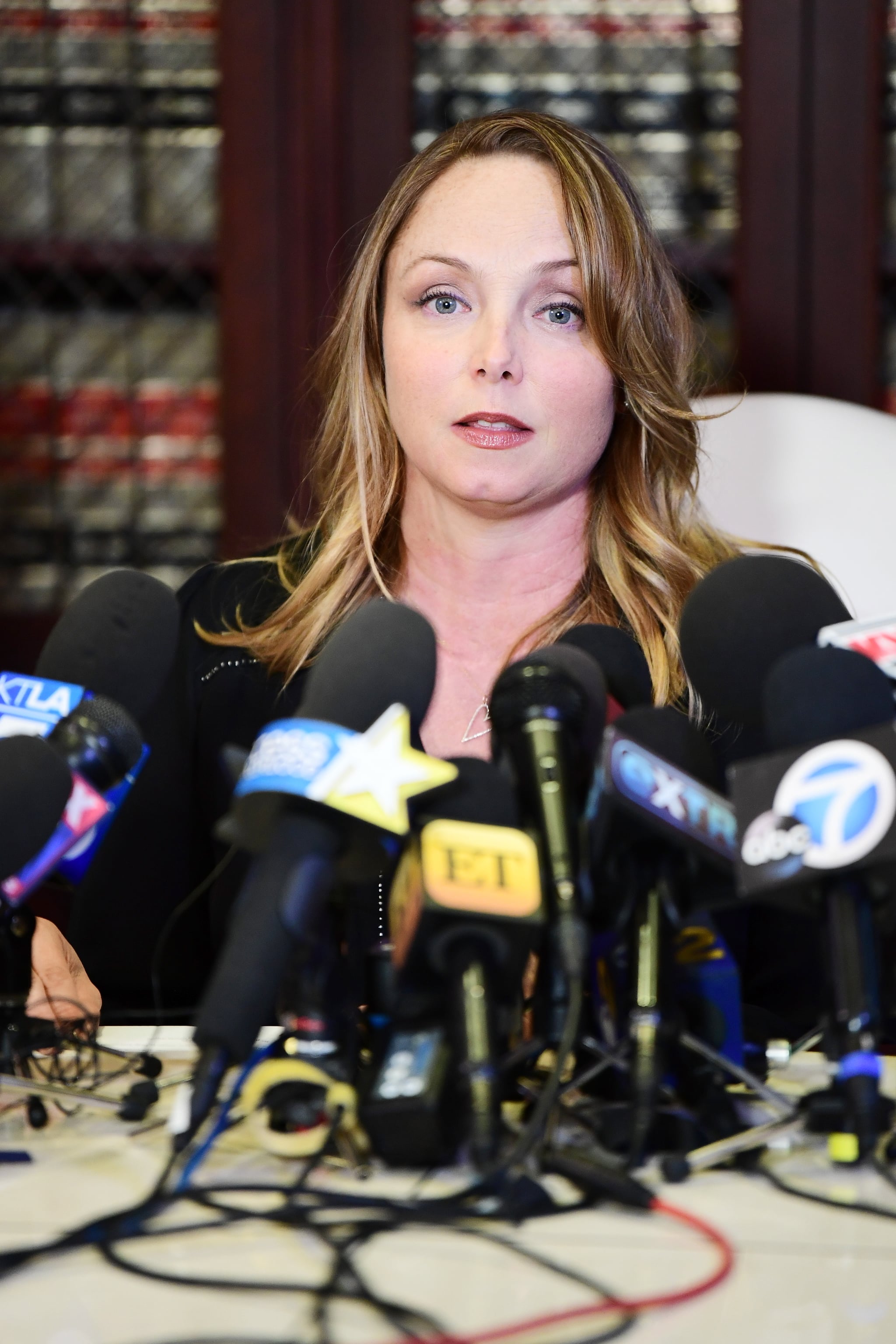 Image Source: Getty / Emma McIntyre
Former actor Louisette Geiss came forward with sexual-harassment allegations against the Hollywood producer on Oct. 10, 2017. She held a press conference with her attorney Gloria Allred and claimed that in 2008, Weinstein tried to force her into watching him masturbate at Sundance Film Festival — a story that is all too familiar among these alleged victims.
"We went to his office and had a great conversation about his current film and about the film I was pitching," Geiss said in a statement via Variety. "He seemed genuinely interested in the script I had co-written. After 30 minutes he excused himself to go to the bathroom."
She continued: "He returned in a robe with the front open. He told me to keep talking about my film and that he was going to get into his hot tub which was in the room adjacent to his office, steps away. I kept talking as he got into the hot tub. When I finished my pitch, he asked me to watch him masturbate."
"I told him I was leaving. He quickly got out of the hot tub," she recalled. "As I went to get my purse to leave, he grabbed my forearm and pulled me to his bathroom and pleaded with me to watch him masturbate. My heart was racing and I was very scared."
5. Emily Nestor
Emily Nestor (who was 25 years old at the time) was a temporary front-desk assistant for the Weinstein Company in 2014 and said that on her first day on the job, she was a victim of Weinstein's unwanted advances. Nestor told The New Yorker about the events that allegedly took place on her first day, beginning with two employees telling her she was Weinstein's "type" physically and that the disgraced producer referred to her as "the pretty girl."
After asking for her phone number — and making her write it down — Nestor said Weinstein tried to get her to meet him for drinks that night. She said that because he wouldn't take no for an answer, Nestor proposed an early-morning coffee meeting the next day, which Weinstein agreed to and told her to meet him at the Peninsula in Beverly Hills, where he was staying. Throughout the hour-long meeting, Nestor said, Weinstein bragged about his famous conquests and how he could help her with her career if she were to move to London.
"He said, 'You know, we could have a lot of fun,'" Nestor recalled. "'I could put you in my London office, and you could work there and you could be my girlfriend.'" She said she declined all of his propositions and, looking back on the coffee meeting, she knows it was "textbook sexual harassment."
"It's a pretty clear case of sexual harassment when your superior, the C.E.O., asks one of their inferiors, a temp, to have sex with them, essentially in exchange for mentorship," she said. "'No' did not mean 'no' to him. I was very aware of how inappropriate it was. But I felt trapped."
6. Laura Madden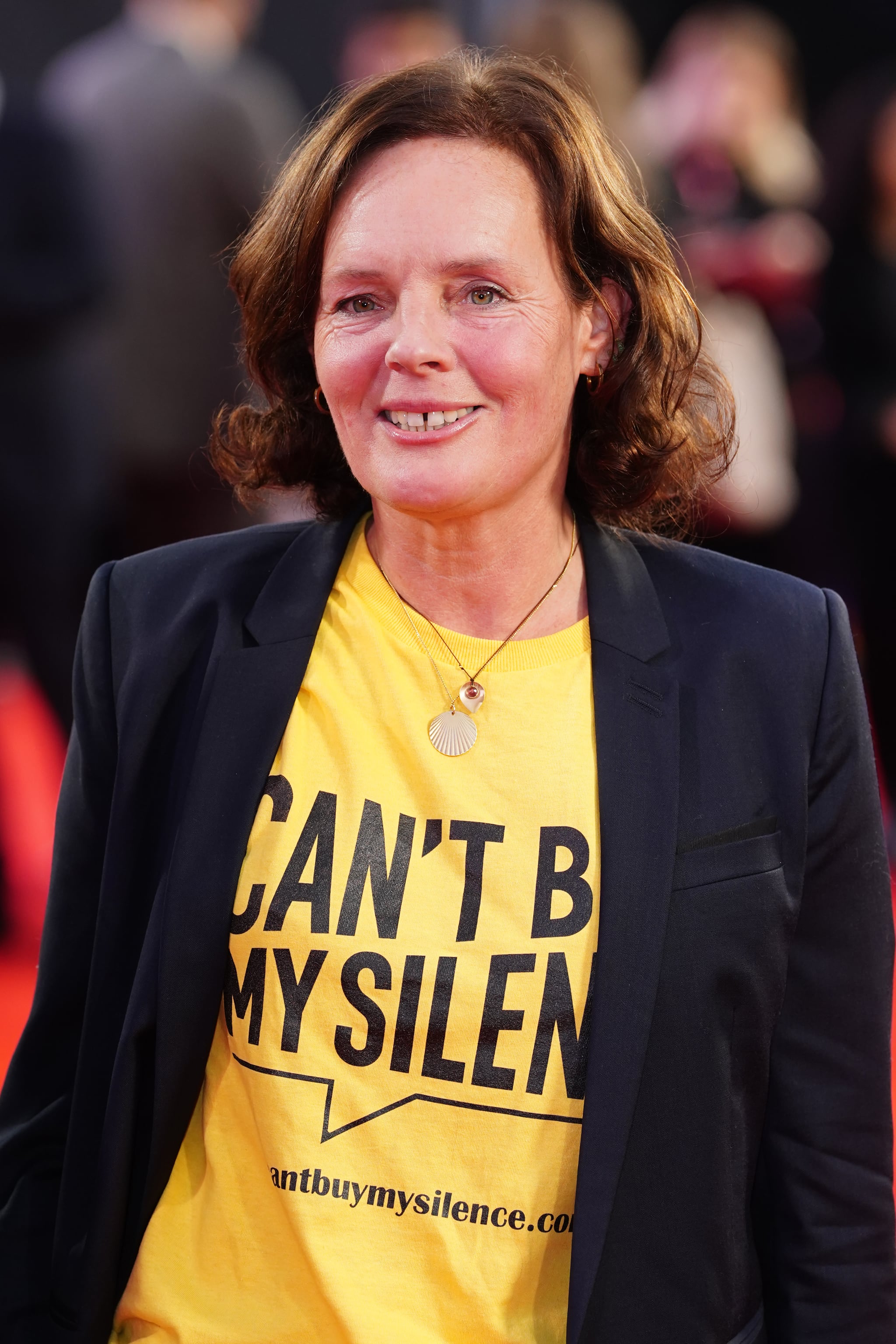 Image Source: Getty / Ian West/PA Images
Another former Weinstein employee, Laura Madden, previously said that she was asked to give her boss massages beginning in 1991 in hotels in both Dublin and London, according to the New York Times exposé. "It was so manipulative," she said in an interview. "You constantly question yourself — am I the one who is the problem?"
Madden said she eventually told her friend and colleague Karen Katz (who worked in the acquisitions department) what had happened. "We were so young at the time," Katz told the Times. "We did not understand how wrong it was or how Laura should deal with it."
7. Lauren Sivan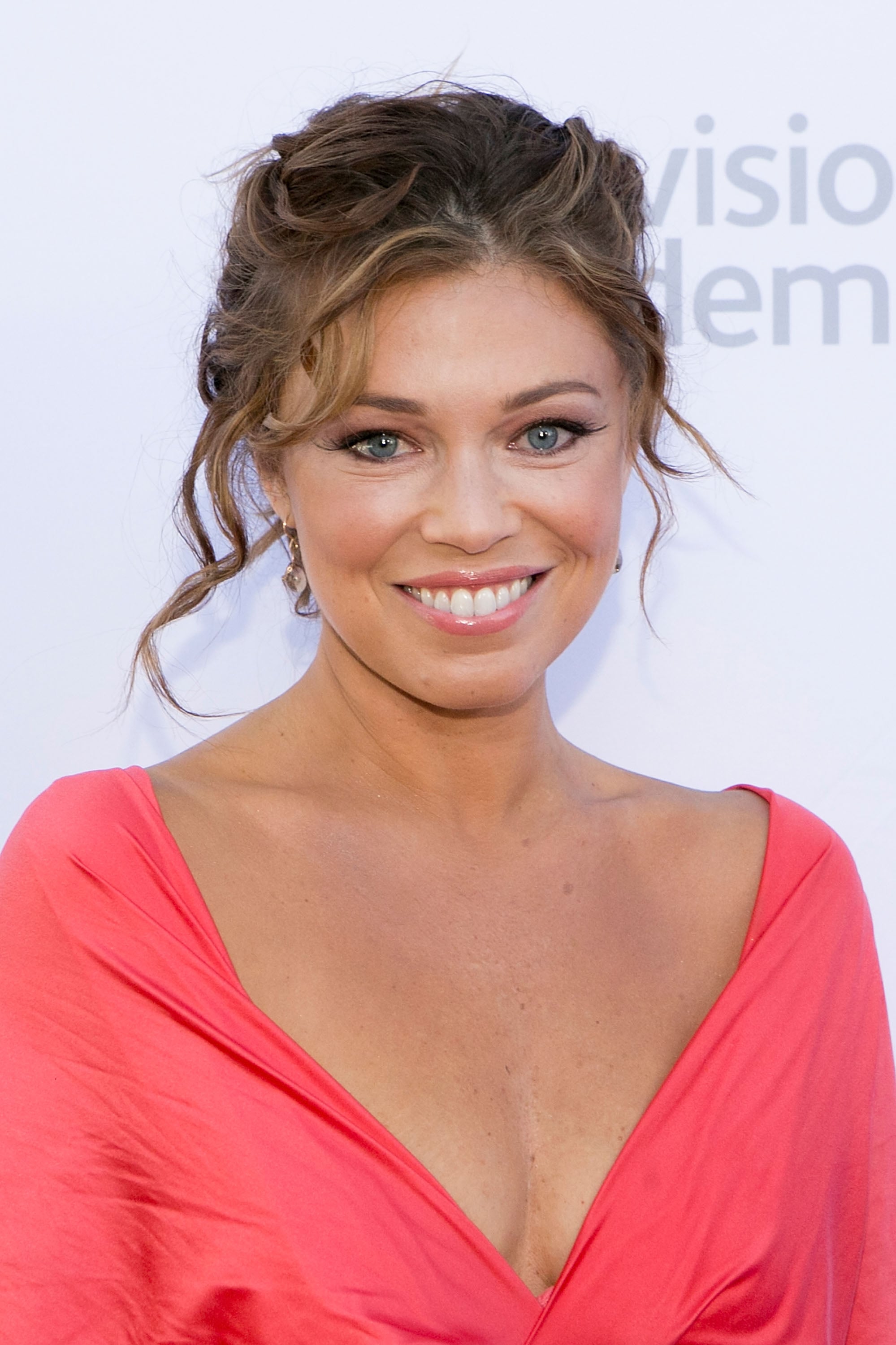 Image Source: Getty / Gabriel Olsen
Oct. 9, 2017 TV reporter Lauren Sivan sat down with Today's Megyn Kelly and described a decade-old incident she said took place when she met Weinstein at a party at a New York restaurant. Sivan said that Weinstein tried to kiss her after luring her into the restaurant's kitchen, and when she wouldn't comply, he forced her to watch him masturbate instead.
"I just stood there dumbfounded. I could not believe what I was witnessing," Sivan said about the alleged event. She continued to explain the horror that happened after she first rejected him, saying he told her, "Well then just stand there and be quiet," and then masturbated in front of her.
"The most demeaning part of it all was that 20 minutes earlier he was having this great conversation with me," she said. "I felt so great and flattered by it. And then to be told 'stand there and be quiet' negated any warm feelings."
8. Gwyneth Paltrow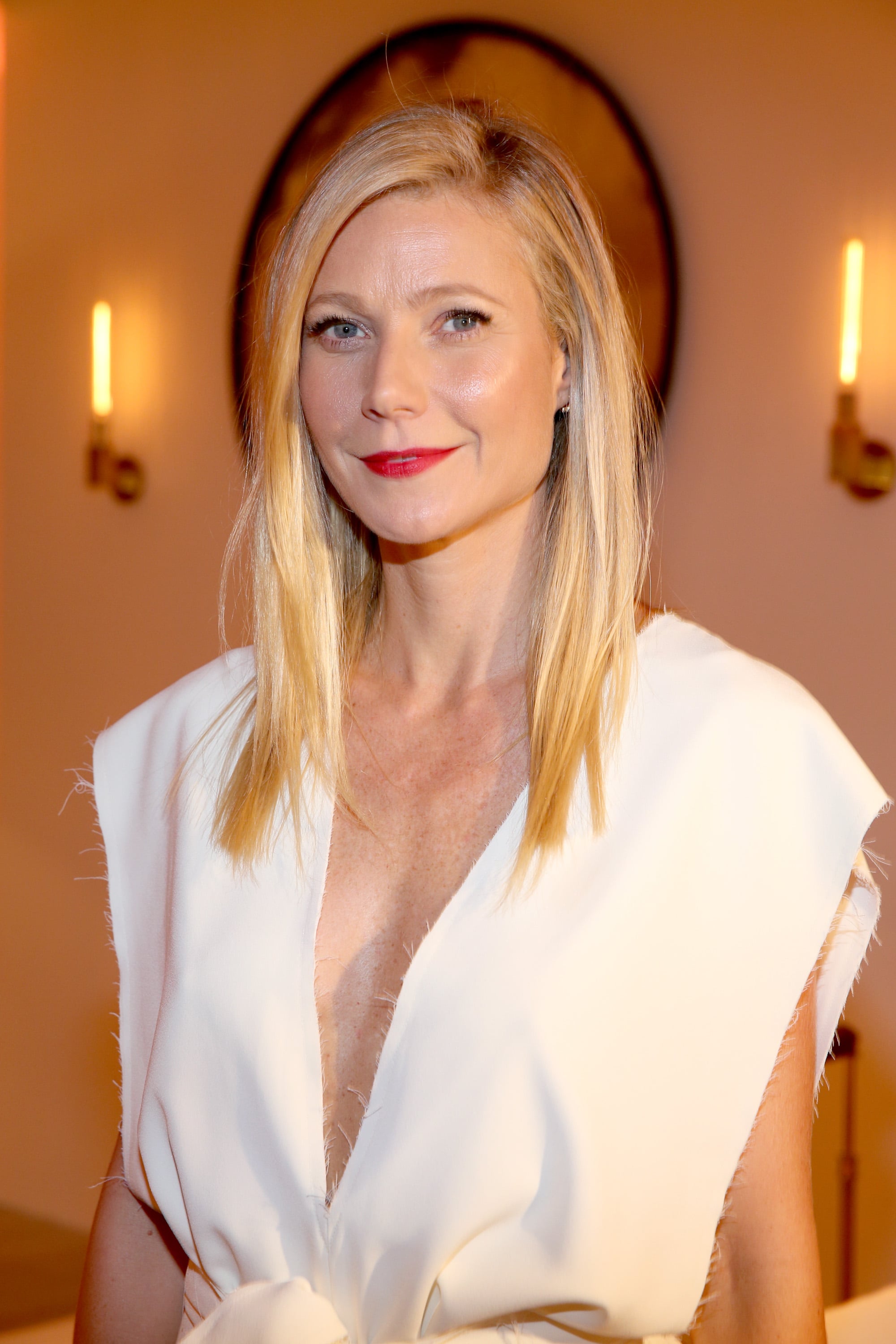 Image Source: Getty / Jonathan Leibson / Stringer
On Oct. 10, 2017, The New York Times published a second piece about Weinstein with Hollywood stars sharing their own Weinstein stories. One from Gwyneth Paltrow, who said that around the time she played Jane Austen in "Emma" at age 22, she too was sexually harassed by Weinstein at the Peninsula Beverly Hills Hotel.
The meeting was uneventful to start, she said, but by the end, Weinstein put his hands on her and tried to get her to come to his bedroom for a massage. "I was a kid, I was signed up, I was petrified," she said after disclosing that she was sexually harassed by the man who helped give her a big break in Hollywood. Paltrow also said that she told Brad Pitt about the encounter, because he was her boyfriend at the time, and he then confronted Weinstein.
"He screamed at me for a long time," she recalled of Weinstein's reaction to her telling Pitt about the harassment. "It was brutal."
9. Tomi-Ann Roberts
Back in 1984, when Tomi-Ann Roberts was only 20 years old and working as a waitress in New York, she claims Weinstein convinced her to audition for a movie he was directing with his brother. After sending her the script, he asked to meet her at his hotel to discuss the film, Roberts recounted in her interview with The New York Times.
When she arrived at the hotel, she said, Weinstein was naked in his bathtub and told her that "getting naked in front of him" would help her be better during the audition, because her character might have a topless scene. Roberts said she remembers using an excuse about being a prude in order to get out of the situation.
10. Katherine Kendall
When Katherine Kendall was 23 years old, she was given a warm welcome to the Miramax family by Weinstein, who met with her in 1993. After their initial meeting, she said, he invited her to a screening, which she told The New York Times was actually a solo trip to the movies with him.
She said that on the way back, he asked if he could stop by his house to pick something up, and although Kendall was nervous about it, she agreed. He made her a drink, they talked about movies, and then, Kendall explained it got very unprofessional. After going to the bathroom, she said, Weinstein returned wearing a robe and asked her to give him a massage, saying, "Everybody does it." Once she refused, he left and came back naked and trapped her in the room, she said. "He literally chased me," she said. "He wouldn't let me pass him to get to the door."
11. Judith Godrèche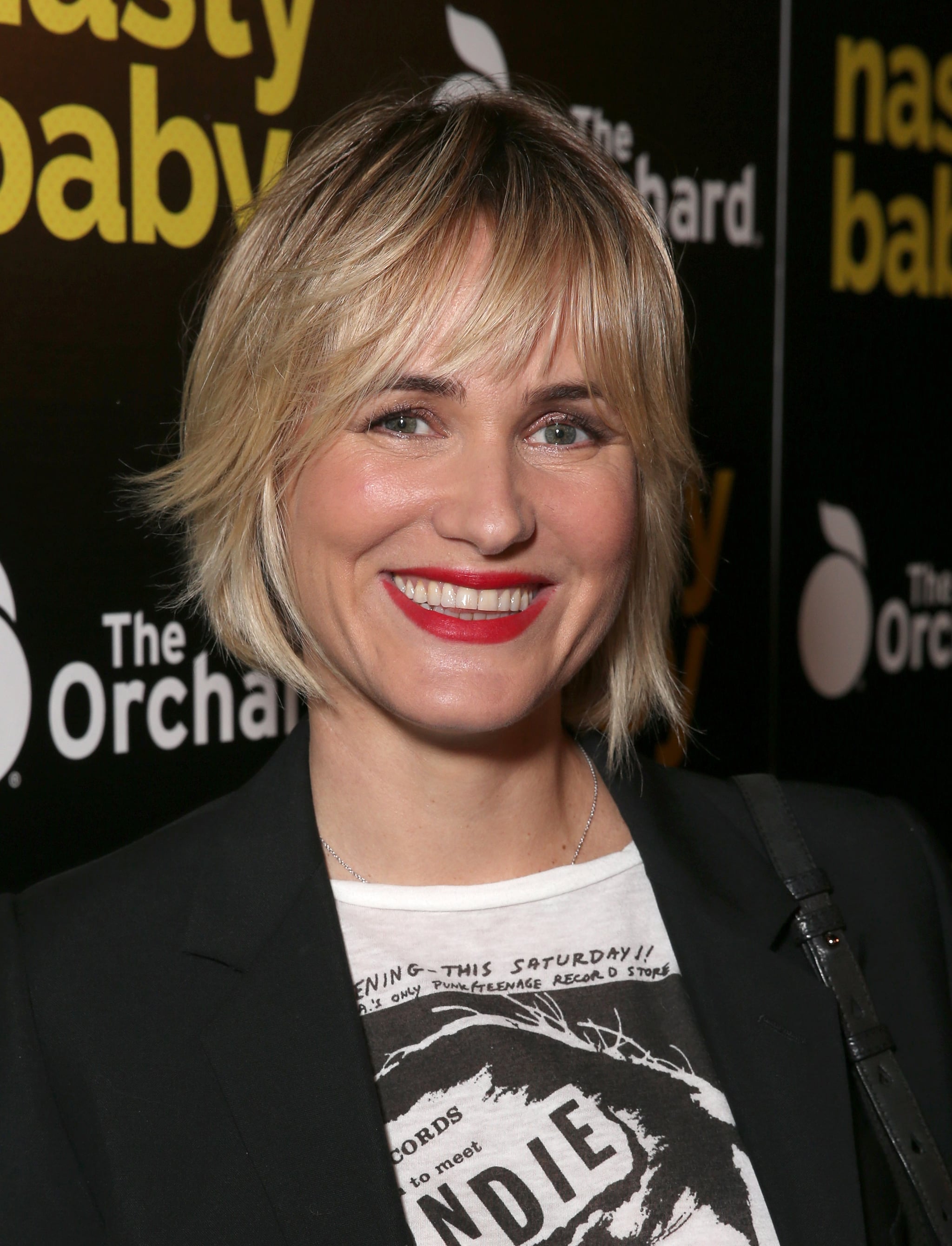 Image Source: Getty / Todd Williamson / Stringer
In 1996, the French actor was invited to breakfast at the Cannes Film Festival by Weinstein to discuss her film "Ridicule," which was playing at the festival and his company had just acquired, Judith Godrèche recalled when speaking with The New York Times.
Although the meeting began with a female Miramax executive in the hotel, it ended with Weinstein asking Godrèche up to his room to see the view and discuss the film's Oscar campaign, she said.
"I was so naïve and unprepared," she said about the event. Once in his room, Weinstein allegedly asked the actor if he could give her a massage, and she turned him down. "The next thing I know, he's pressing against me and pulling off my sweater." Godrèche said she was able to run out of the room before anything else happened, but when she told the female executive about it, she told her, "This is Miramax. You can't say anything."
12. Dawn Dunning
Dawn Dunning was working as a waitress in a nightclub when she met the Oscar-winning producer. In the beginning, Dunning thought Weinstein was friendly and professional, especially since he once gave her and her boyfriend tickets to see "The Producers" on Broadway, she told The New York Times. That dynamic changed, she claimed, when she was invited to dine with him at a Manhattan hotel.
When she arrived at the hotel, she said, she was asked to go up to his suite because his meeting was running late. Dunning said she did what she was asked, and when she got to the suite, she saw Weinstein wearing his bathrobe. He allegedly told her she had a three-film deal with Miramax but only if she'd have a three-way with him, to which she laughed, assuming he was joking.
"You'll never make it in this business," she said he told her. "This is how the business works." Dunning said she left the room immediately and switched her career path to become a costume designer soon after.
13. Angelina Jolie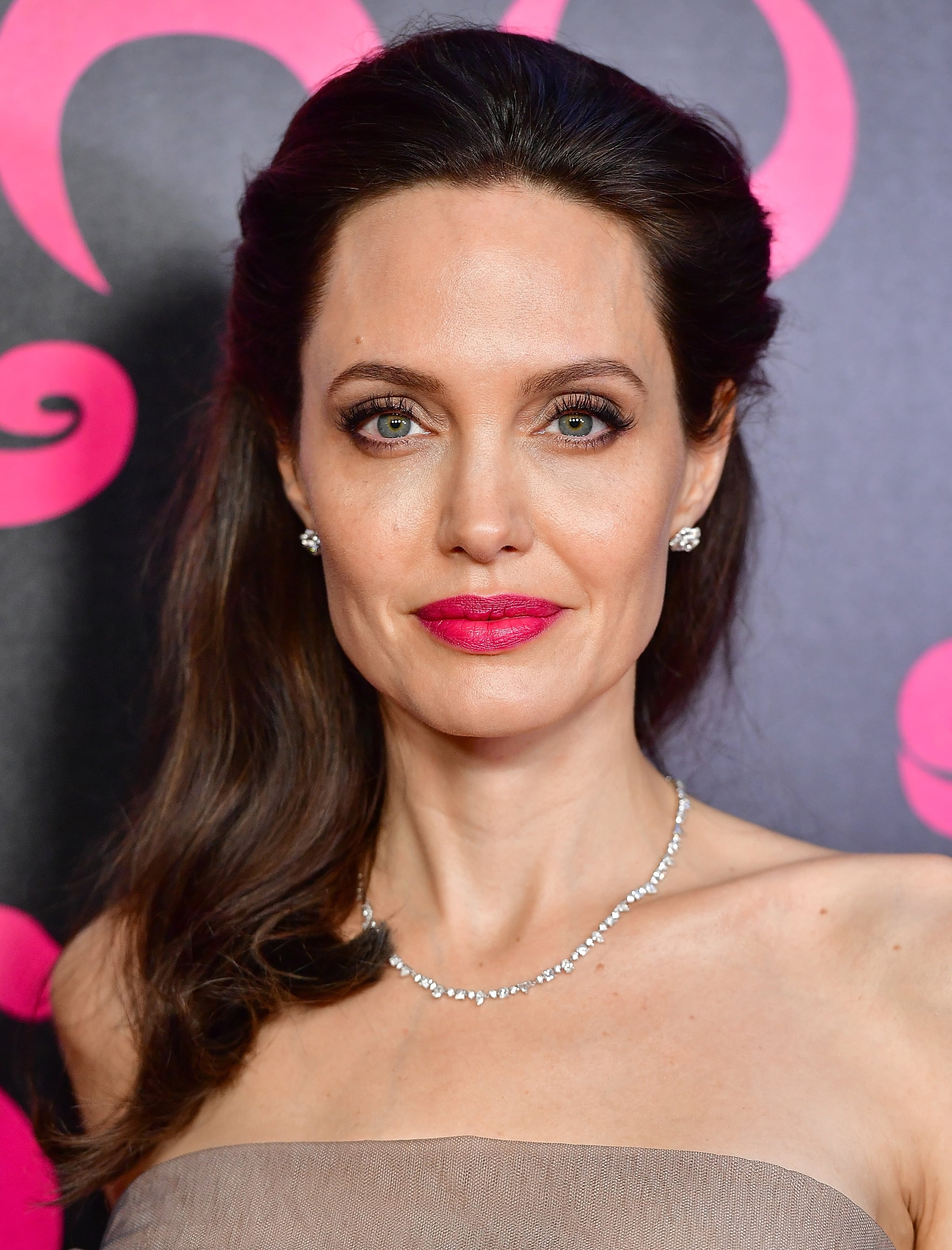 Image Source: Getty / James Devaney
In 2017, the "By the Sea" actor told The New York Times that in the late '90s, while she was promoting "Playing by Heart," she was the recipient of unwanted advances from Weinstein.
"I had a bad experience with Harvey Weinstein in my youth, and as a result, chose never to work with him again and warn others when they did," Jolie told the publication in an email. "This behavior towards women in any field, any country is unacceptable."
14. Asia Argento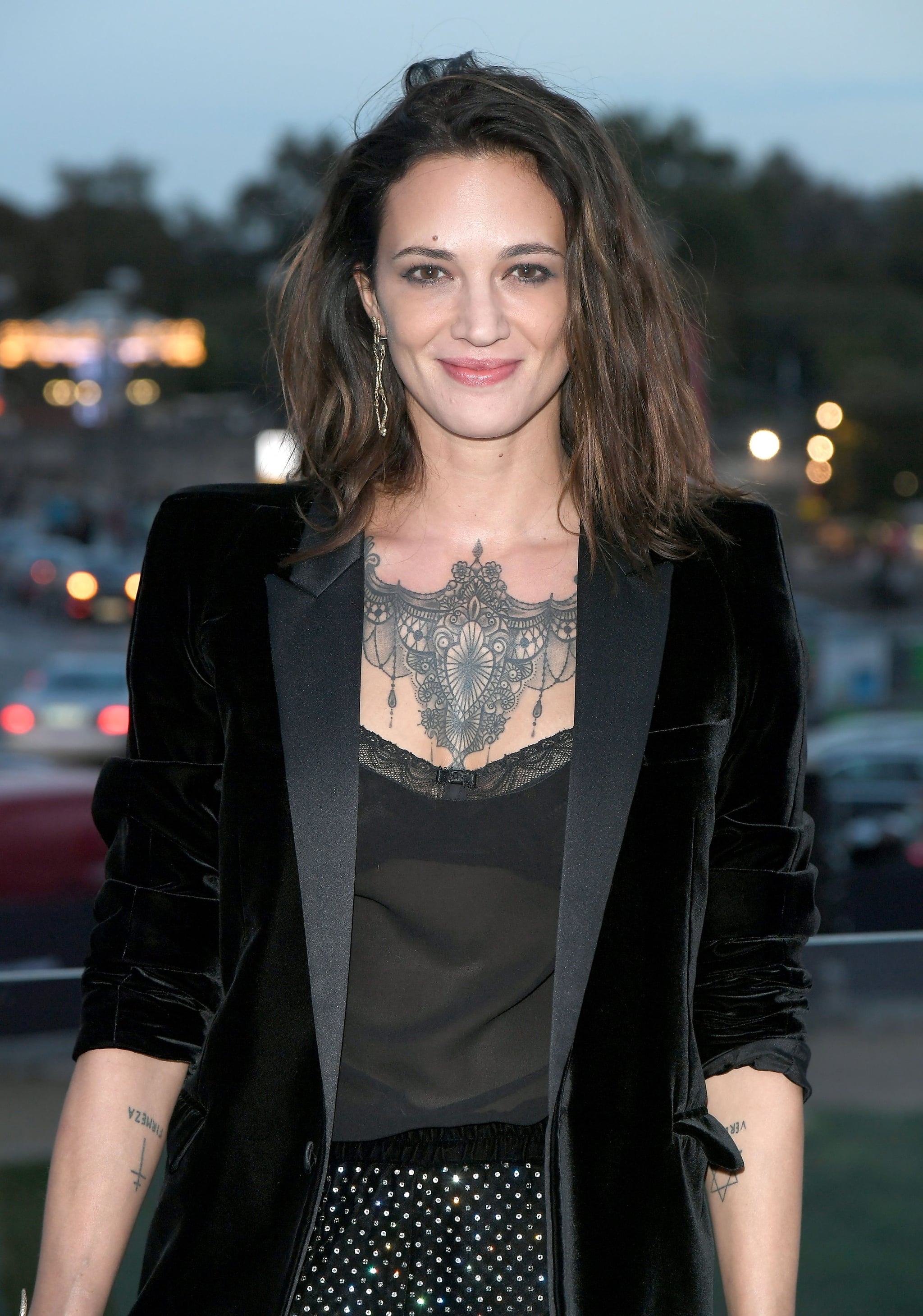 Image Source: Getty / Dominique Charriau
Italian actor and director Asia Argento said she was sexually assaulted by Weinstein 20 years ago but didn't speak out until 2017 out of fear that he might ruin her career. That same year, the actor opened up to The New Yorker and shared her horrifying story, in which the much-older producer allegedly forcibly performed oral sex on her after she said no.
In 1997, Argento said she was invited to a party being thrown by Miramax on the French Riviera, or so she thought. When she got there, she discovered that she was the only one there, in the hotel room, other than Weinstein, she said. Weinstein allegedly began by praising her work before he changed into a robe and brought out lotion. "He asks me to give a massage. I was, like, 'Look, man, I am no f*cking fool,'" Argento told the publication. "But, looking back, I am a f*cking fool. And I am still trying to come to grips with what happened."
After she initially said no, Argento said, she reluctantly agreed to giving him a massage, which then led to Weinstein forcing her legs open and performing oral sex on her against her wishes. "[He] terrified me, and he was so big," she said. "It wouldn't stop. It was a nightmare."
15. Lucia Evans
Lucia Evans (who was known as Lucia Stoller when this event allegedly took place) met Weinstein back in 2004 when she was in her senior year at Middlebury College. Despite hearing rumors about Weinstein, Evans said she gave him her number because she wanted to be an actor. She said Weinstein quickly began calling her and asking her to meet until one day, Evans agreed to a daytime meeting at the Miramax office.
Initially, a female casting executive was in the meeting, Evans recalled in her interview with The New Yorker, but when she left, things escalated quickly.
"He immediately was simultaneously flattering me and demeaning me and making me feel bad about myself," she recalled of the meeting. After telling her about a few roles she would be good for, Weinstein assaulted her, she alleged. "He forced me to perform oral sex on him," she said, alleging that she said no even as he pulled down his pants and pulled her toward him. "I said, over and over, 'I don't want to do this, stop, don't,'" she said. "He's a big guy. He overpowered me."
She said that in the end, "I just sort of gave up. That's the most horrible part of it, and that's why he's been able to do this for so long to so many women: people give up, and then they feel like it's their fault."
16. Mira Sorvino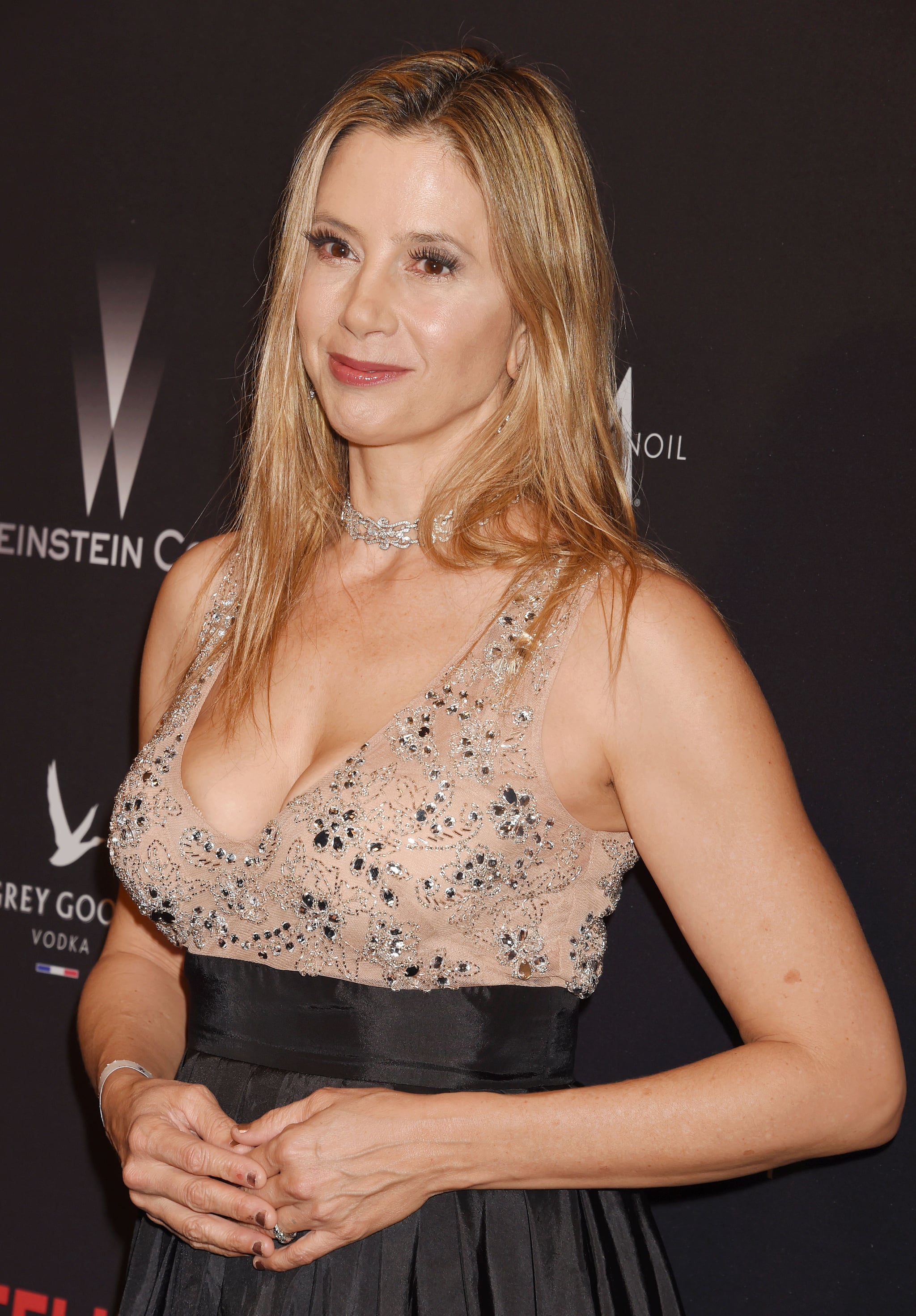 Image Source: Getty / Jeffrey Mayer
In 1995, Mira Sorvino said she found herself in a position that sadly too many women (in Hollywood and around the world) have found themselves in, and said she waited to say something about Weinstein because she knew her story was "mild" compared to the others.
While at the Toronto International Film Festival that year, she ended up in a hotel room alone with Weinstein, she said. "He started massaging my shoulders, which made me very uncomfortable, and then tried to get more physical, sort of chasing me around," she told The New Yorker. Sorvino said she was able to get out of the situation before things got worse, telling him she didn't date married men — he was married to Eve Chilton at the time — because it was against her religion.
Sorvino said that despite getting away in Toronto, a few weeks later, Weinstein called the "Romy and Michele's High School Reunion" star after midnight, saying he wanted to meet to talk about marketing for her current film. She tried to set the meeting for a diner, but Weinstein told her he was coming to her place, and she instantly "freaked out," she said. When he got there, Sorvino said, she told him her new boyfriend was on his way, and he left. She said he never pursued her again, and when Sorvino's career later took a hit, she felt like it was partially due to that night.
17. Ambra Battilana Gutierrez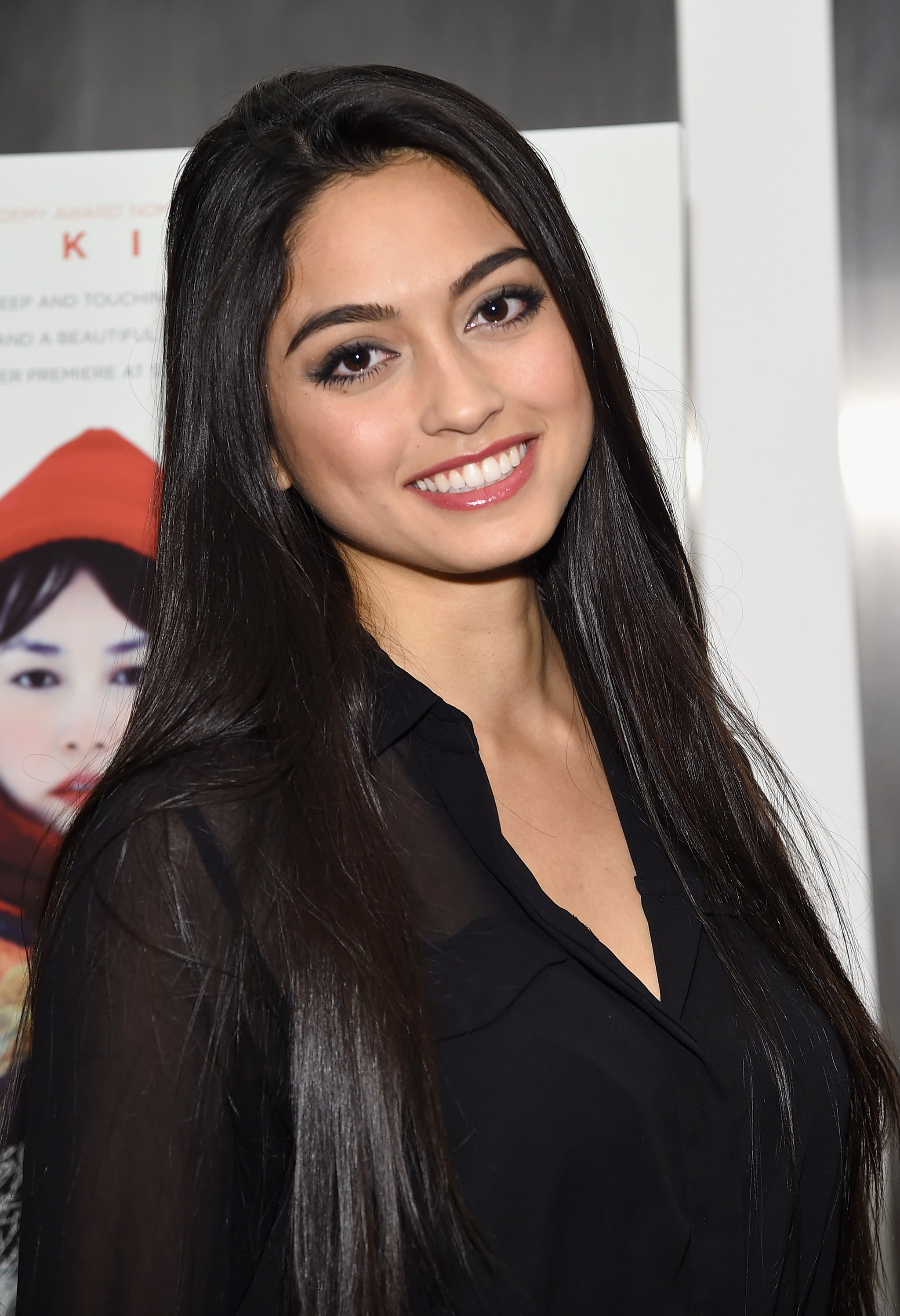 Image Source: Getty / Mike Coppola
Ambra Battilana Gutierrez might've been only 22 years old when she was allegedly assaulted by Weinstein, but she wasn't afraid to report him to the police. In 2015, Gutierrez met Weinstein at a reception for "New York Spring Spectacular" at the Radio City Music Hall. She later received an email saying he wanted to set up a meeting, to which Gutierrez agreed.
When she was in the meeting at The Weinstein Company's Tribeca location, the producer couldn't stop staring at her breasts, The New Yorker reported. She said he asked if they were real and lunged after her, groping her breasts and attempting to put his hand up her skirt as she protested. When he did stop, he tried to bribe her with tickets to a Broadway show, she said, and instead of meeting him at the show, she went to the New York Police Department and reported him for assault.
While at the NYPD precinct, Weinstein called her, and she answered with a police officer listening in. She agreed to meet him the next night and wore a wire to try to get a confession on the record. According to reports, Gutierrez met with him, got him to talk about actors whom he helped, and once he got her upstairs in his hotel, she asked him why he attacked her the previous day. "Oh, please, I'm sorry, just come on in," Weinstein said on the tape. "I'm used to that. Come on. Please."
Despite having "the evidence" they needed, according to a police officer on the case at the time, to charge Weinstein with sexual abuse in the third degree, the Manhattan district attorney decided not to file charges due to Gutierrez's past, which caused issues based on her involvement in a bribery case back in 2010 and other incidents.
18. Emma de Caunes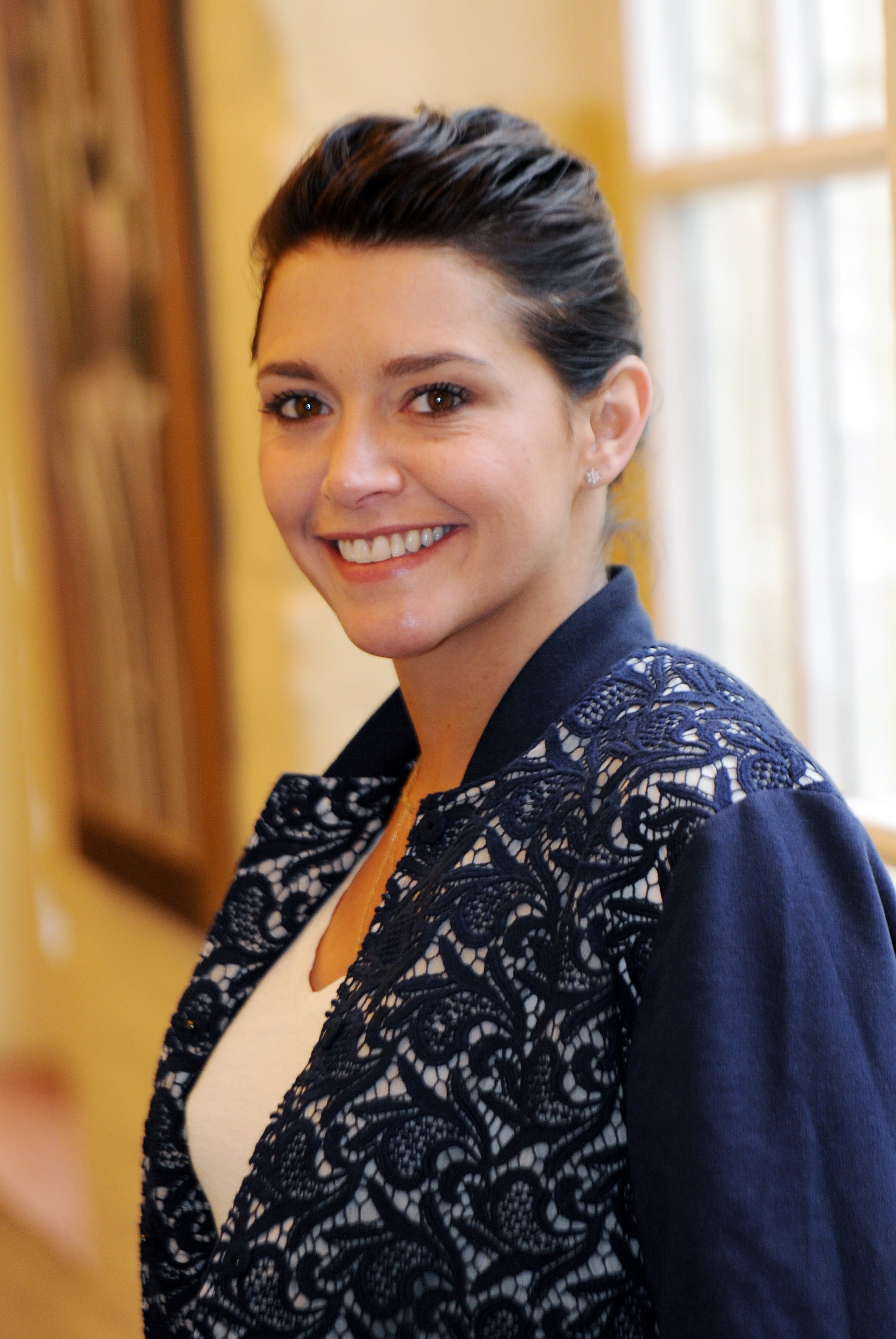 Image Source: Getty / FRANCOIS LO PRESTI / Stringer
During another Cannes Film Festival party, this time in 2010, Weinstein allegedly preyed on yet another actor. After meeting French actor Emma de Caunes at the festival, she said, Weinstein asked her to a lunch meeting in Paris a few weeks later, she told The New Yorker. de Caunes alleged that he told her that he needed a female lead for a film he was producing in France that was an adaptation of a book. When she asked what it was called, he claimed he couldn't remember the title of the book,
Weinstein told her "I have it in my room," and although she said she tried to get out of coming upstairs with him, de Caunes eventually gave in. While upstairs, she took a call, and she heard the shower go on, and then Weinstein came out naked and told her to lie on the bed, she said.
"I was very petrified. But I didn't want to show him that I was petrified, because I could feel that the more I was freaking out, the more he was excited," de Caunes said. "It was like a hunter with a wild animal. The fear turns him on."
As she began to leave, de Caunes remembered, Weinstein yelled, "We haven't done anything! It's like being in a Walt Disney movie!" It took all her courage, de Caunes said, but she then said, "'I've always hated Walt Disney movies.' And then I left. I slammed the door."
19. Jessica Barth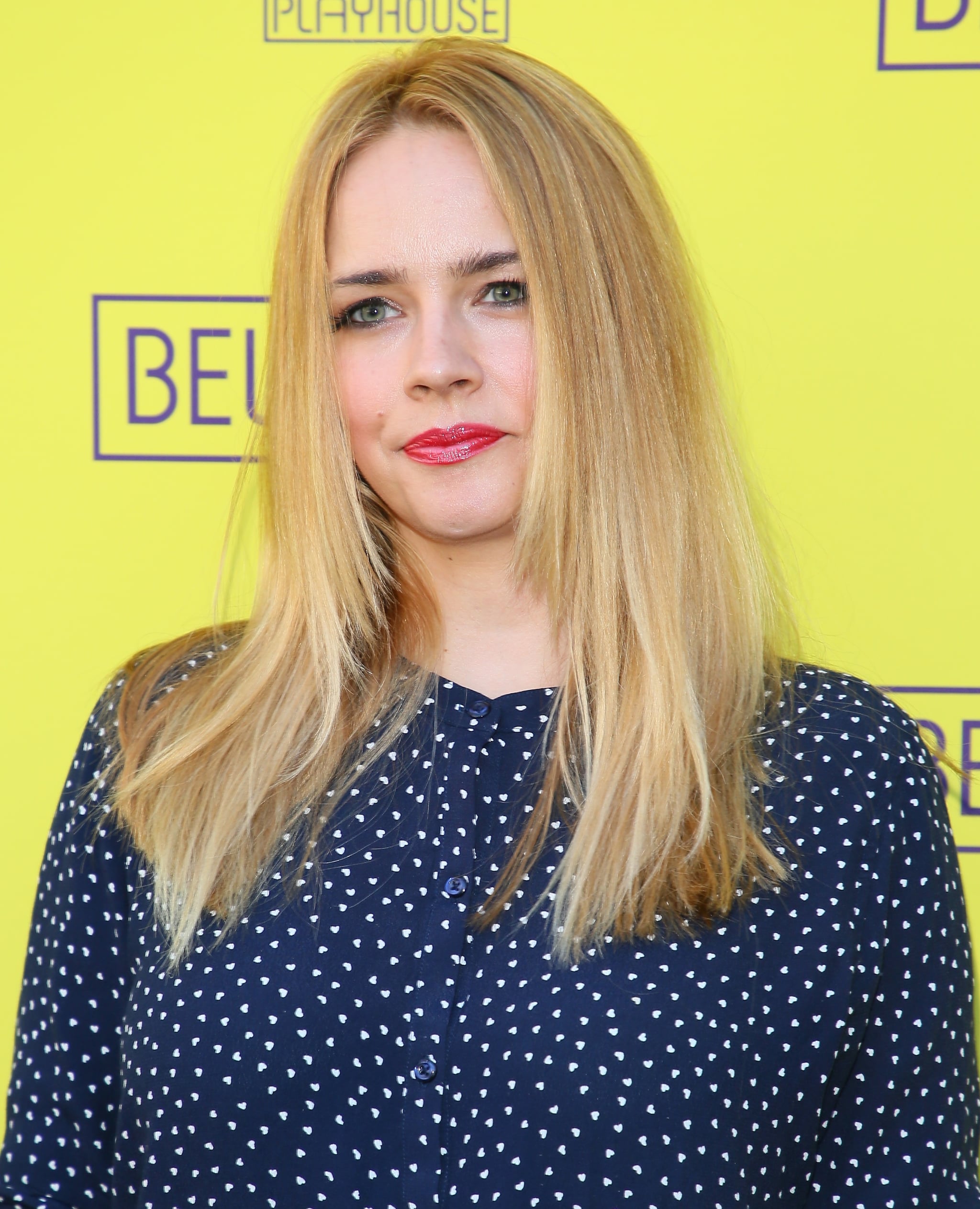 Image Source: Getty / JB Lacroix/WireImage
Jessica Barth said she met Weinstein at a Golden Globes party in 2011 and was then invited to a business meeting at the Peninsula. When she arrived, she too was asked up to his room because it was "no big deal," she said. The actor recalled the meeting in an interview with The New Yorker, saying that when she got upstairs, Weinstein had ordered Champagne and sushi.
Their discussion began with a movie role offer, she said, and quickly became about sexual favors, to which Barth said, "That's not going to happen." She remembers Weinstein saying, "So, what would happen if, say, we're having some champagne and I take my clothes off and you give me a massage?"
She got up to leave and Weinstein started to insult her, saying she needed to lose weight, before promising a meeting with a female executive, she said. Barth said she grabbed the number of the executive and then left, crying.
20. Rosanna Arquette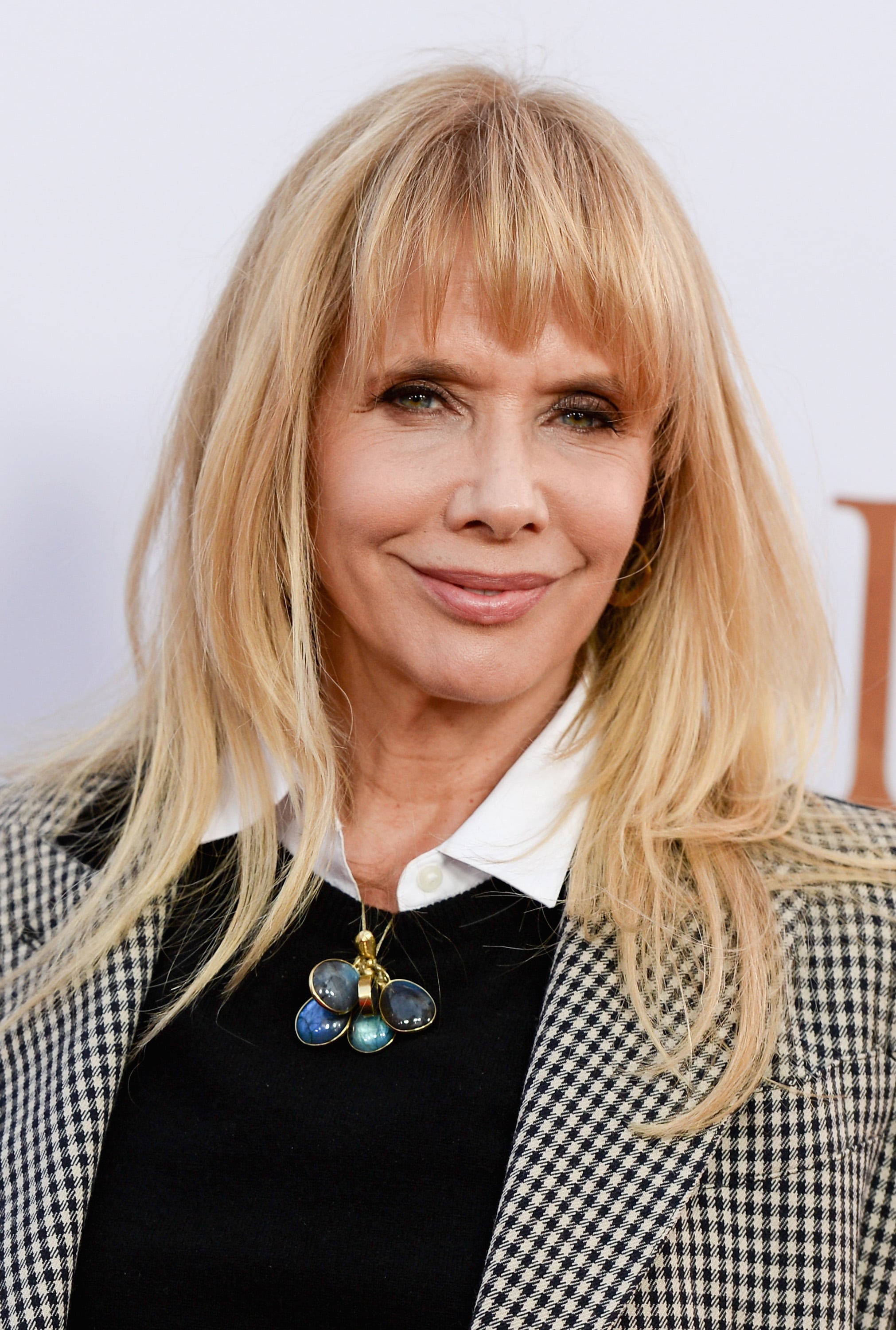 Image Source: Getty / Tara Ziemba
Rosanna Arquette spoke to a few publications about her encounter with Weinstein, which resulted with her career taking a major hit. According to Arquette, back in the early '90s, she was supposed to pick up a new script from Weinstein at the Beverly Hills Hotel, and when she arrived, she was told to meet him in his room instead of the restaurant.
He was wearing a white bathrobe, she recalled during an interview with The New Yorker. After she was asked to give him a massage and she turned him down, saying she could recommend a good masseuse, Weinstein took it into his own hands, grabbing her hand and trying to put it on his neck and then move it toward his penis, she said.
"My heart was really racing. I was in a fight-or-flight moment," she said. Arquette then said she told Weinstein, "I will never do that" and that "I'll never be that girl." Once she rejected him, she said, she believes her career suffered because "he made things very difficult for me for years."
21. Cara Delevingne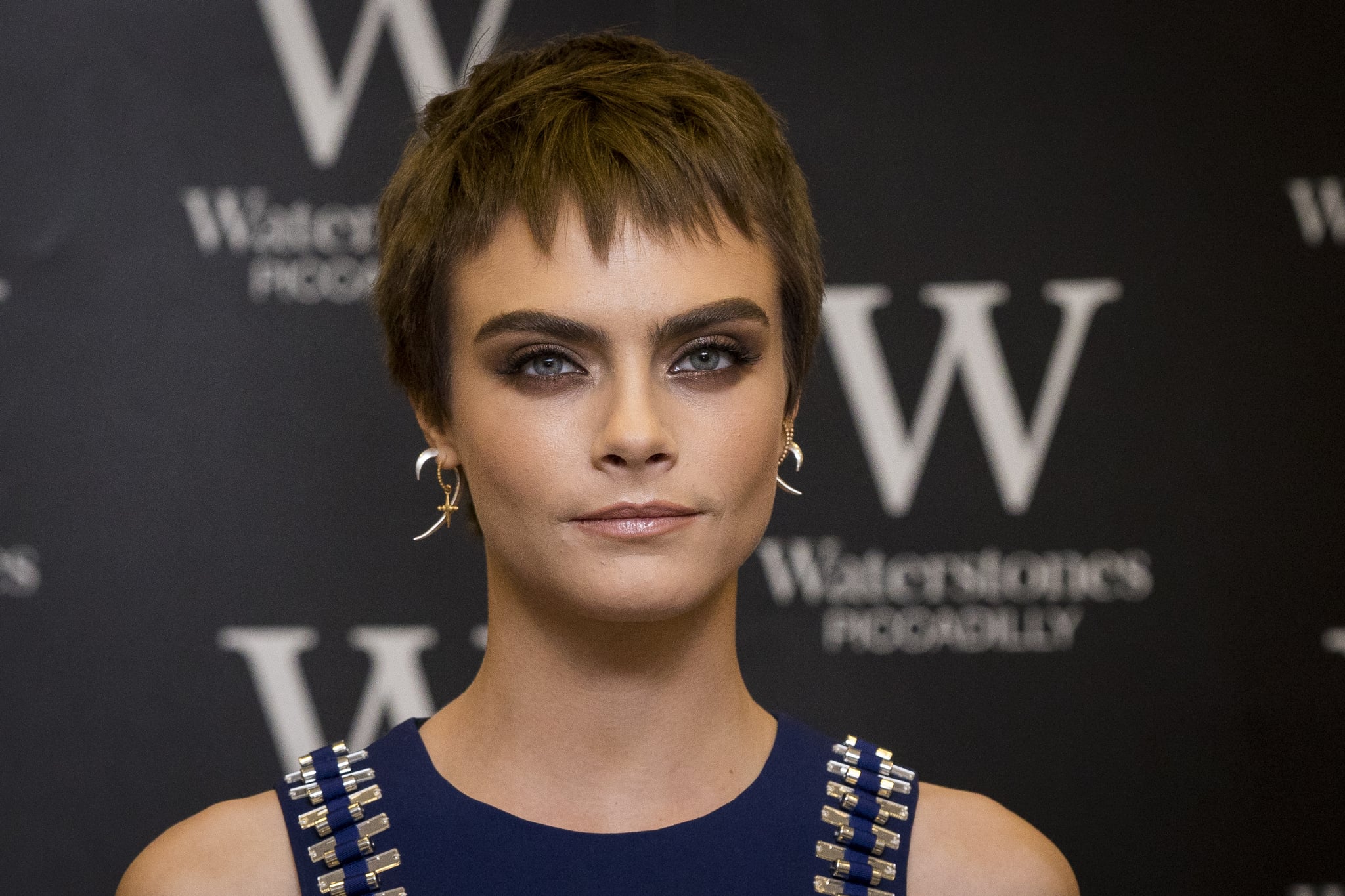 Image Source: Getty / Tristan Fewings
On Oct. 11, 2017, model and actor Cara Delevingne shared her alleged experience with Weinstein with reporter Yashar Ali, who posted her statement on Twitter:
I just received this statement from @Caradelevingne detailing her experience with Harvey Weinstein. Thank you, Cara. pic.twitter.com/SA1D05lYH4

— Yashar Ali 🐘 (@yashar) October 11, 2017
22. Léa Seydoux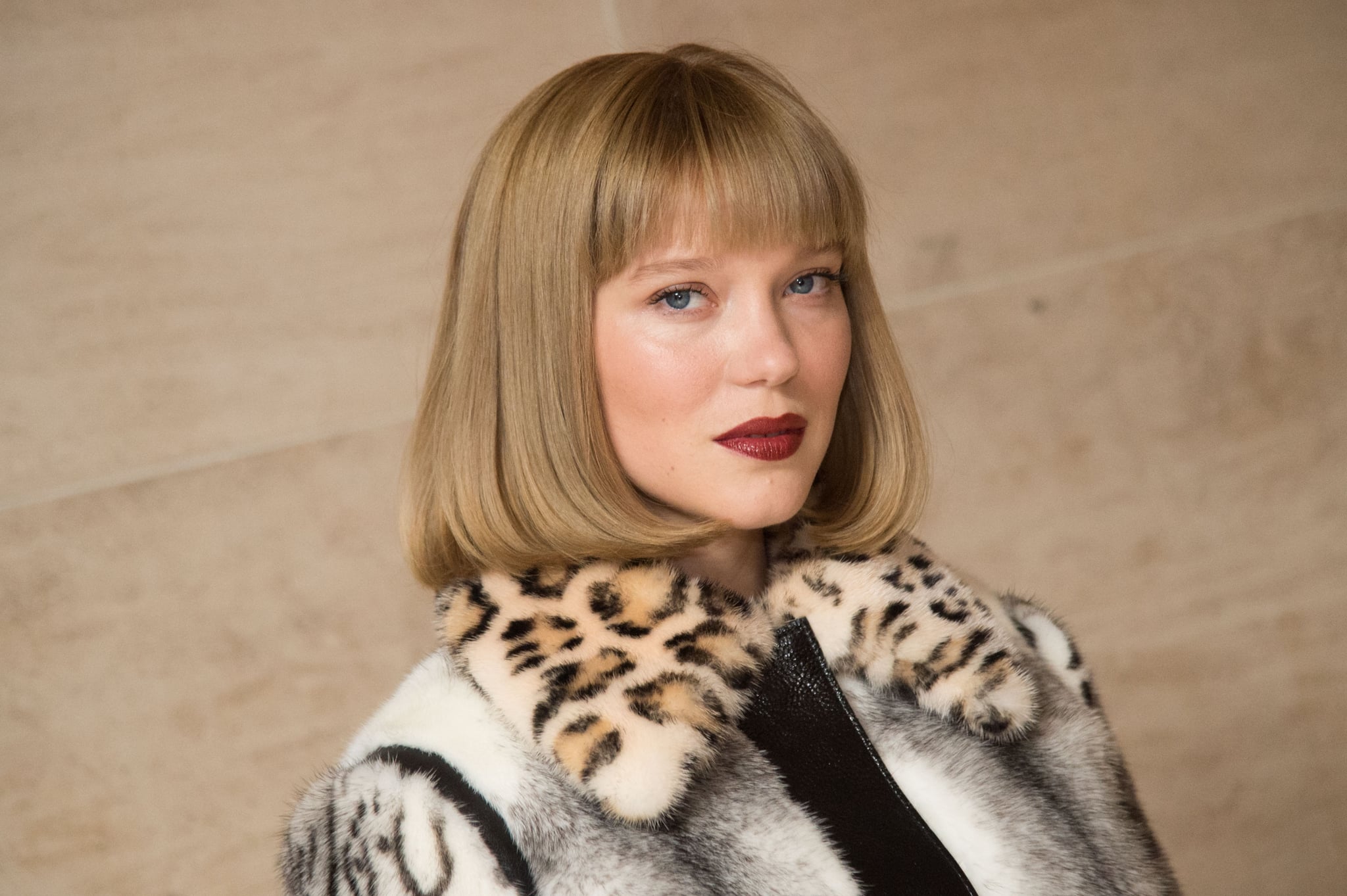 Image Source: Getty / Stephane Cardinale
On Oct. 11, 2017, The Guardian published a piece written by Seydoux, where she described her experience of turning Weinstein down one night. She claimed, "He flirted and stared at me as if I was a piece of meat. He acted as if he were considering me for a role. But I knew that was bullsh*t. I knew it, because I could see it in his eyes. He had a lecherous look. He was using his power to get sex."
Seydoux also recounted how Weinstein invited her up to his hotel room for drinks, where she said she was forced to physically fend him off. "We were talking on the sofa when he suddenly jumped on me and tried to kiss me," she said. "I had to defend myself. He's big and fat, so I had to be forceful to resist him. I left his room, thoroughly disgusted."
In the piece, Seydoux also talked about how she'd watched Weinstein behave this way on various occasions over the years — she watched him brag openly about his sexual escapades at industry dinners, and she witnessed as he hit on women at the BAFTAs and the Met Life ball — and how no one ever said anything. She also briefly mentioned similarly harrowing experiences with other directors, but didn't mention any names.
23. Kate Beckinsale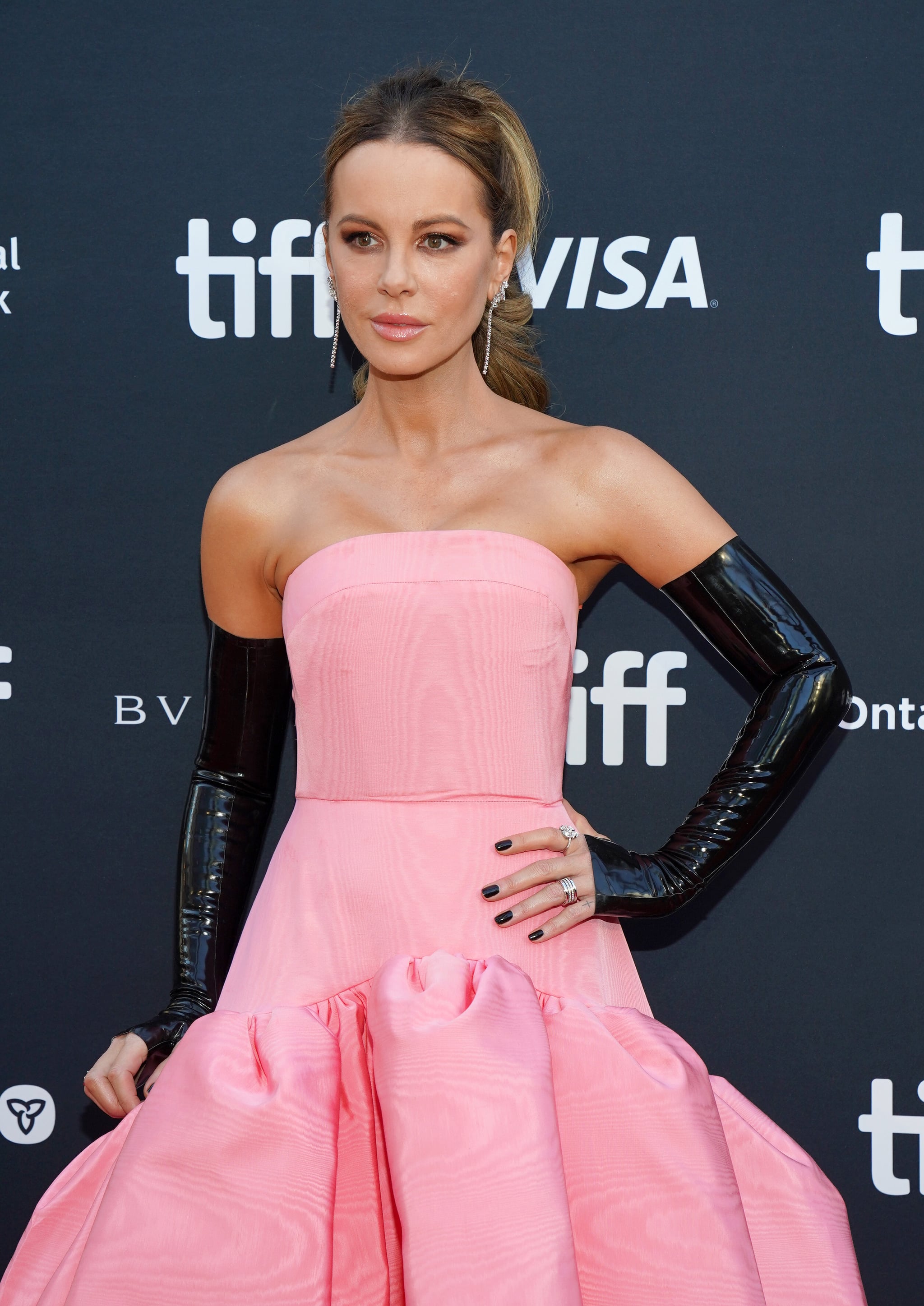 Image Source: Getty / Shawn Goldberg/WireImage
Beckinsale added her voice to the mix on Oct. 12, 2017, in a lengthy caption on Instagram where she alleged that Weinstein first came on to her when she was only 17 years old. She then recalled later meetings with him where he made her feel more discomfort.


[ad_2]
Share this news on your Fb,Twitter and Whatsapp
NY Press News:Latest News Headlines
NY Press News||Health||New York||USA News||Technology||World News