Entertainment
I Knew I Shouldn't Be Bringing a Life Into the World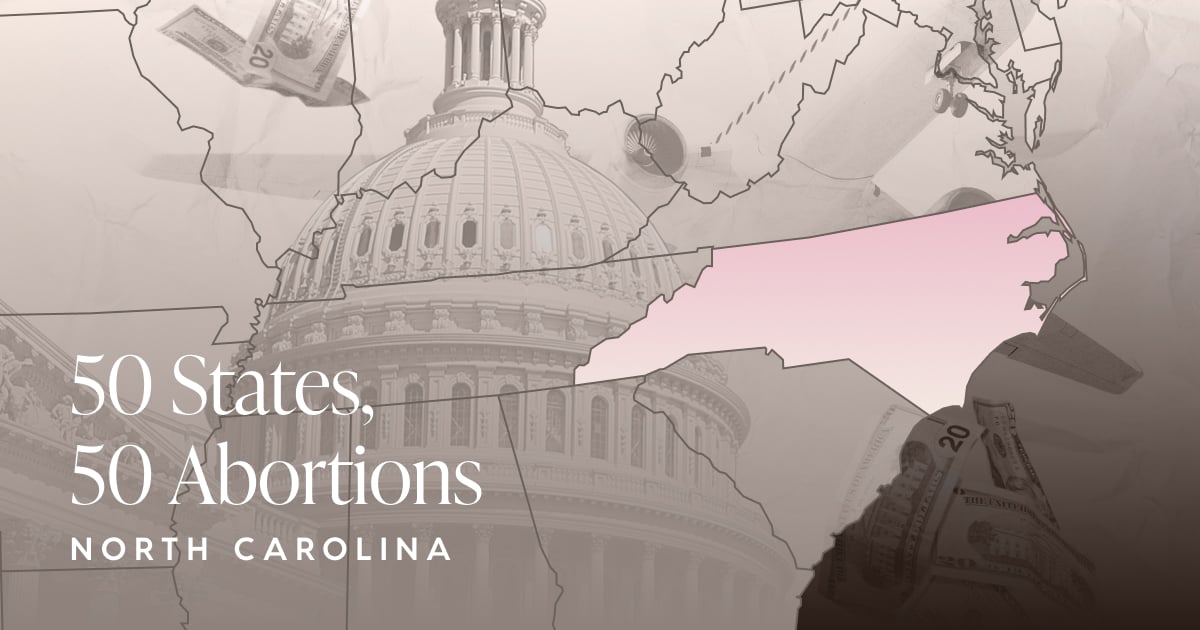 [ad_1]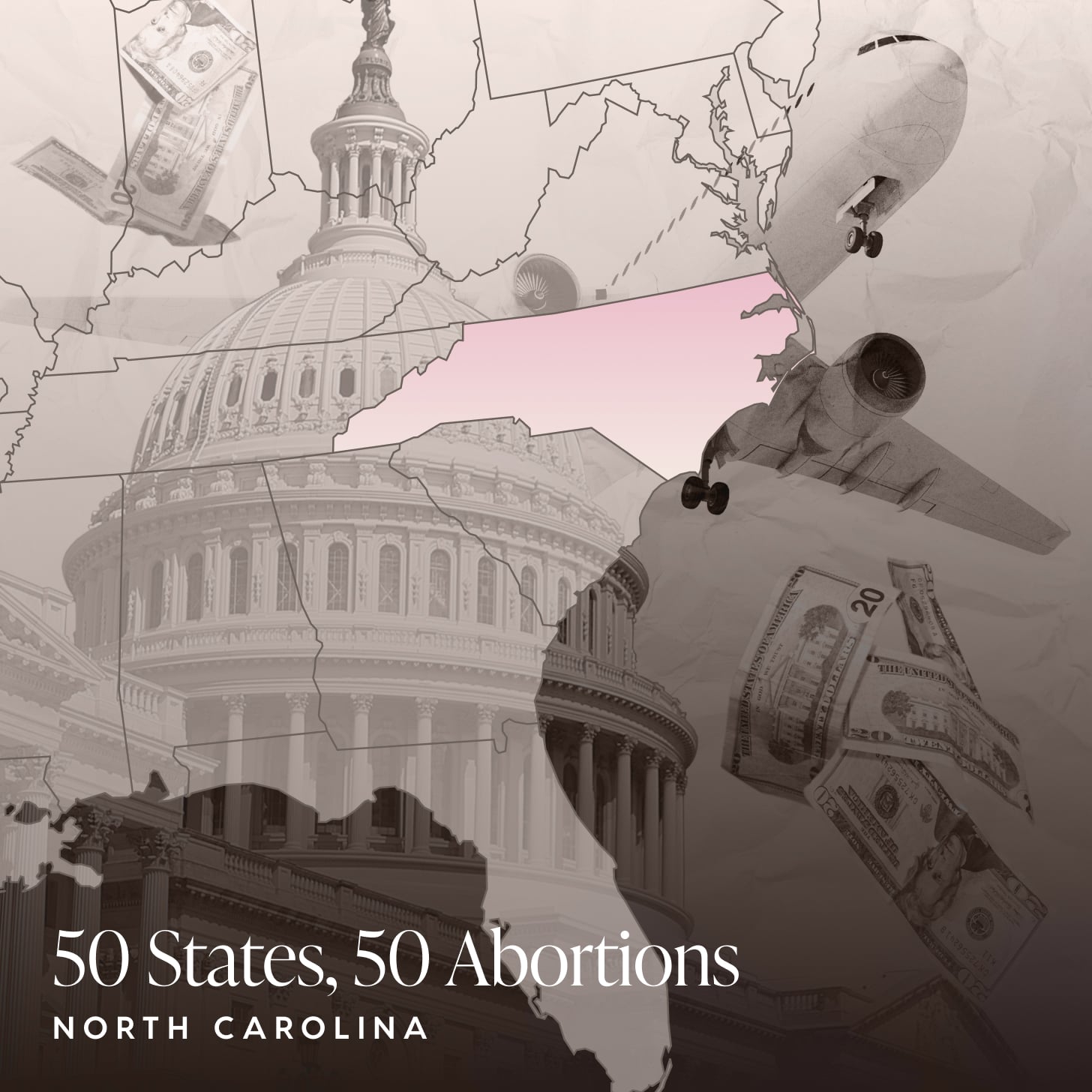 This article is part of POPSUGAR's 50 States, 50 Abortions, a large-scale storytelling project that aims to elevate the voices of people who've had abortions. For more information about how to find an abortion clinic near you, please visit The Cut's abortion service finder.
Content warning: The following essay contains text descriptions of heavy drug and alcohol use.
I was 22 when I had my first abortion. At the time, I was living in Charlotte, NC, with my boyfriend. But I like to say my relationship status was "ho." We were really into drugs and rave culture, so I knew it wouldn't last forever. I left town after I cheated on him with a line cook at the restaurant where I worked.
I returned to my hometown and stayed with a couple friends. But after some time back in Wilmington, I started getting severely sick. I had sores in my mouth, and I was losing a lot of weight.
My friend had HIV/AIDS, so we were initially worried I had somehow gotten it from him. I asked my grandma if she'd go to the hospital with me. The doctor immediately knew something was wrong with my immune system and had me do some tests, including an HIV test and a pregnancy test. Afterward, the doctor returned to the room and said, "While we're waiting for the HIV results to come back, your pregnancy test was positive — you are pregnant."
I was a stripper who was a heavy drinker and did cocaine regularly. My immune system was probably already depleted; with the pregnancy, I think my body was like, "What is going on?"
We left the hospital, and my grandma went straight to the bank and took out $500. She put the cash in my hand and said, "Do something about it."
I was lucky that at the time, my grandmother was very much like, "Why would I care what you're doing with your life?" She wasn't necessarily supportive but wanted to ensure I was OK. She didn't want me to tell anybody, but she was open-minded and knew I wasn't ready to have a baby.
My immediate reaction to the money was pure relief. I've been sober for six years now, but given how I was living at the time — doing drugs, drinking, and dancing all night — I was like, "I don't need to bring a baby into this world."
My grandma wasn't going to take me to get an abortion, but my best friend did. I don't remember the laws back then, but Planned Parenthood referred me to a clinic that felt like it was in the middle of nowhere.
The office told me to send them my records ahead of time to prove I was pregnant. They said, "Do not show up early to the appointment" and "Don't call back." But the place was clean, and the people were very understanding and streamlined. I told them, "Whatever is quickest, let's do it." They didn't put me under anesthesia and went straight in.
I swear, the sores started to dissipate 30 minutes after they finished the procedure. I hadn't eaten anything for days because my mouth was just one big sore. Afterward, I went straight to Arby's, ate four sandwiches, and fell asleep for two days.
Because of the trauma I went through as a child, I had been detached from my emotions. I was tough; I was a street kid. Luckily, my best friend and my roommate were my support system. We were all very young and on our own, but we supported each other.
A few days later, when I was in the shower, whatever parts were left inside me fell out. My best friend came rushing into the bathroom when she heard me freaking out. I looked at her and said, "I think that's it."
Within 15 years, I had two other abortions: another surgical abortion and a medication-induced abortion. I was still drinking heavily both times I became pregnant, although I had cut the hard drugs, held a job, and was trying to become a better person. The medication abortion in particular was so painful and traumatic — basically an intense period.
Looking back now, I wish I would've used protection and that more men were more proactive in using birth control like condoms. I ended up getting HPV and STIs. I was sexually open and didn't think of the repercussions — I was just drunk all the time. Sex wasn't satisfying, it was just what happens when you are in that state of mind; no emotional attachment, just an action. If I could go back and tell myself what I know now, I'd say, "Be a ho, have fun, but put a rubber on it." If you're pro-choice, you should use protection. Yes, it's your body and your choice, but when you need an abortion — well, make decisions based on what's good for you.
Even as a grown adult, I felt like having an abortion was doing something for the betterment of the world because my life was a hot mess. The option to have one was spectacular.
Overturning Roe v. Wade was not about abortion; it was about control. Right now, it feels like the states are in control of the people rather than the other way around. You are voting for these people; they are your employees! Don't let them tell you what to do with your body. Your children will be affected by this. Talk to your senators. You have the right to draft a law and put it before them. If you have an opinion, write that sh*t down, and put it out there. That's how you make a change.
I'm super grateful that my grandma gave me the money for that abortion and that I had friends checking in on me back then. Not only did I save a life, but I saved my own life. I've been sober for six years now and had my daughter two years ago with my baby daddy. And it was a choice.
— Tamara G. (she/her) (North Carolina), as told to Melanie Whyte
If you or someone you know is in need of drug-related treatment or counseling, you can reach the Substance and Abuse Mental Health Services Administration (SAMHSA) on its Treatment Referral Routing Service helpline at 1-800-662-HELP (4357).
Image Sources For "Click For Stories From Each State": Unsplash / Aaron Burden, Getty / Sergii Iaremenko/Science Photo Library, Unsplash / Manik Roy and Photo Illustration: Patricia O'Connor


[ad_2]
Share this news on your Fb,Twitter and Whatsapp
NY Press News:Latest News Headlines
NY Press News||Health||New York||USA News||Technology||World News