Technology
NVIDIA GeForce NOW: upgrade your gaming performance without buying new hardware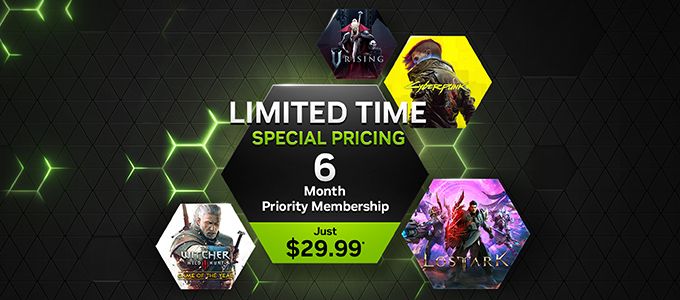 [ad_1]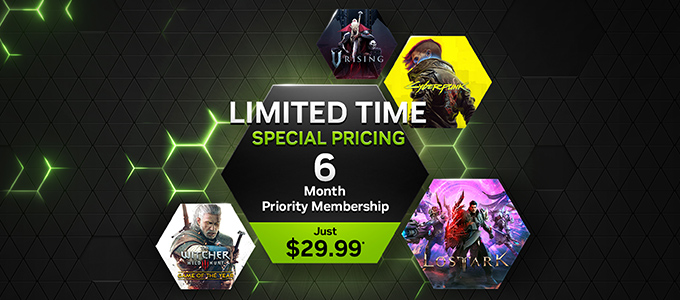 Gaming hardware is just about raining down on us right now, but with tons of products coming out, it can be hard to figure out how to balance the budget and make upgrades to your gaming rig at the same time. With NVIDIA GeForce NOW, you can get a performance upgrade without having to shell out for new hardware at all. GeForce NOW offers impressive performance, and its growing library of over 1,400 games and 100 free-to-play titles ensures there's plenty of selection.
If you're already coming from a local gaming rig, it can be hard to imagine switching to cloud gaming. But NVIDIA has made it easy to dip your toes into the cloud gaming waters with a free tier. Now, NVIDIA is making it even easier to see the potential of GeForce NOW with a special, limited time offer on its Priority membership.
This discount cuts the price of 6 months of membership to $29.99. So, what does the Priority membership get you? First off, it brings the bump in visual quality you'd expect from a hardware upgrade. This tier offers 1080p gaming at 60fps, and it'll let you toggle on RTX real-time ray tracing for lifelike shadows, reflections, and lighting.  This tier also gives you priority access to NVIDIA's servers, so you can get into the game faster. It includes six-hour sessions as well, so you can play for longer in one go. 
Beyond the discount, there are a few good reasons to give the service a shot:
It's a mainstream option
Cloud gaming isn't some niche field with tons of bugs and little support. There's substantial investment and buy-in, and that helps ensure you'll find a quality experience when you jump in. With a strong internet connection, you can find cloud gaming graphics appear indistinguishable from game consoles and gaming PCs. With all the extra power available in the cloud, you might even find the graphics can look better than that of a console or a PC running an older graphics card, especially if you enable RTX ON.
The service is also providing an extremely cost effective way to upgrade your rig. With the current deal, you're looking at just $5 a month to experience high-fidelity gameplay. At that rate, it'd take about four years before you'd spend as much on cloud gaming performance as you would on a low-end graphics card. 
The performance goes with you
One thing a new hardware upgrade for your local system doesn't get you is an upgrade for every other device you might want to play on. Going with GeForce NOW, you can get high performance on a ton of different devices. 
The desktop computer you're using at home, the Chromebook you might be using at school, the smartphone you have in your pocket all day every day — all of these devices can tap into GeForce NOW to game. Even low-power PCs can suddenly spring to life with 1080p/60fps gaming and ray-traced visuals. While your friends figure out what hardware upgrades they need to make in order to support the latest games, you can sit back and play them on a system with integrated graphics. 
Your games are your games
NVIDIA GeForce NOW doesn't run its own game libraries and force you to buy games to play on its service. Instead, it taps into the game libraries you already have. You can sign into your Steam, Ubisoft Connect, Epic Games Store and GOG.com accounts to access tons of games you already own. 
You don't have to repurchase games you already own, and by the same token, you can go and play those games on local hardware any time you want without having to transfer ownership. 
While the discounted Priority membership is a great way to start experiencing all that GeForce NOW has to offer, NVIDIA has another tier for the hardcore gamers that demand more. With the RTX 3080 membership, you can bump up to 1440p/120fps or go for 4K HDR gaming on compatible devices, and you'll continue to see a considerable value compared with buying dedicated gaming hardware. 
To stay up to speed on GeForce NOW and learn about all the new features and games coming to the service, you can follow the weekly GFN Thursday blog or follow GeForce NOW on Facebook and Twitter. To dive into the action, you can join GeForce NOW here.


[ad_2]
Share this news on your Fb,Twitter and Whatsapp
NY Press News:Latest News Headlines
NY Press News||Health||New York||USA News||Technology||World News