Food
The Liqueur Masters 2022 results – The Spirits Business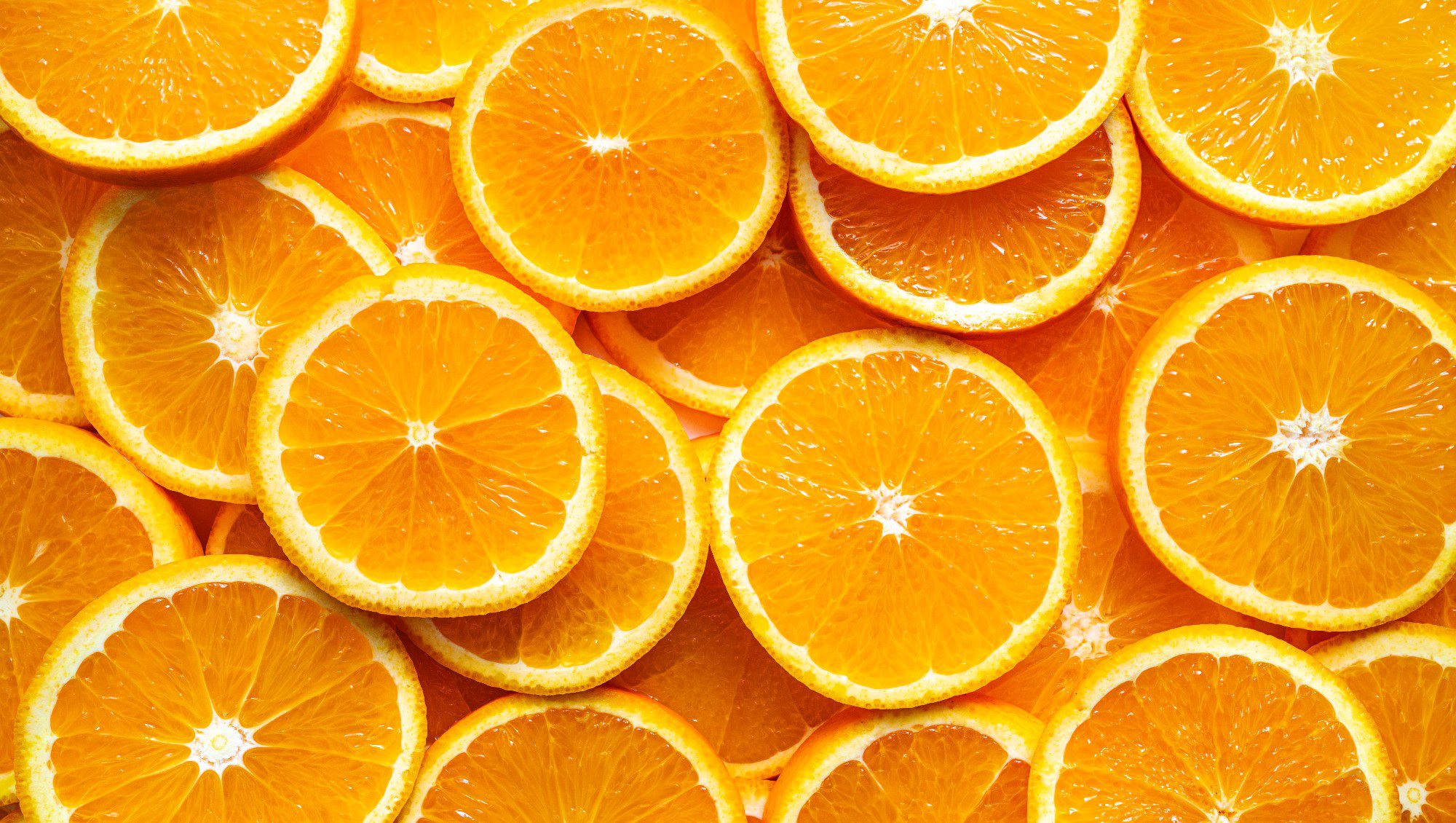 [ad_1]
Thanks to the increase in popularity of people making cocktails at home, the liqueurs category has never been stronger, as the judges in our annual taste test discovered during this year's event.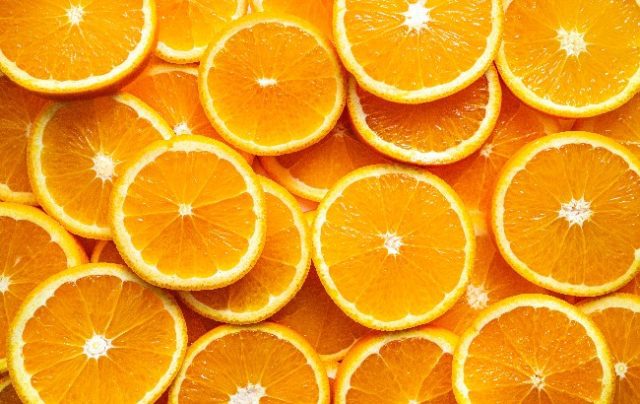 The Brand Champions 2022 report showed the liqueur category is in rude health – at least for the world's biggest sellers.
Among the eight listed million-case-selling brands, only two experienced volume declines in 2021 (one of which dropped by a marginal 0.6%). The rest enjoyed a year of growth – much of which is down to the rise of at-home cocktail making during pandemic lockdowns.
Recently, the category has seen a flurry of activity, including new marketing campaigns from rum-based liqueur Malibu, product launches, and sustainable certification as Baileys – the world's largest liqueur brand by volume – became a B Corp-certified business. However, the longevity of the liqueur category's success can only continue if the quality of products available meet the high standards expected by both the trade and consumers.
Keen to satisfy their sweet tooths were a panel of experts that headed to the Novotel Hotel in London Bridge to determine which expressions would form this year's award-winners.
The first group of judges were: Sara Jane Eichler, founder of the Negroni Club UK; Bernadette Pamplin, freelance drinks writer and founder of the Under the Ginfluence blog; Herchelle Perez Terrado, director of Drinks Partnership; and Melita Kiely, editor of The Spirits Business and chair of The Global Spirits Masters Competitions.
Matt Chambers, co-founder of the Whisky for Everyone blog and the North London Whisky Club, chaired the second team. He judged alongside Anne Jones, drinks experience and events at Waitrose, and Tobias Gorn, co-founder and senior partner at International Drinks Specialists. Finally, a third panel was chaired by David T Smith, spirits consultant, writer and co-founder of the Craft Distilling Expo. He was joined by Evan Prousaefs, bar manager at London's Sexy Fish, and Dimple Athavia, founder of All Things Drinks.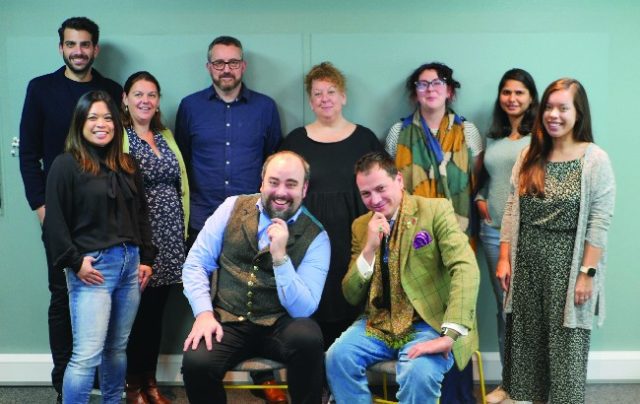 A round of herbal liqueurs got the tasting under way, resulting in two Gold medals and one Silver. Sorel Hibiscus Liqueur collected one of the Gold awards for being "unusual" with flavours of "sloe berries, gentle herbal notes and a touch of black tea". Basbas also secured a Gold medal for its "Black Jacks" aroma and "good balance". Pamplin noted how all entries in this flight were "really accessible".
A mammoth flight of Fruit liqueurs were divided among the judges next, and the section resulted in an enormous nine Master medals being awarded.
Golden Eight – The Williams Pear Liqueur by Massenez was one of the deserving Master medallists, celebrated for its "wonderfully complex flavours", with "caramelised pear on the nose, rich syrupy butterscotch and gentle spice". Meanwhile, Anora Group collected two Master medals in this round, one for "phenomenal, fresh" Koskenkorva Ginger, and a second for "interesting and well made" Koskenkorva Passionfruit.
Master-winning Fair Passionfruit Liqueur was enjoyed for "clear passionfruit flavours" and a "good bite from alcohol". Beemer Liqueur de Camerise presented a "lovely jammy nose" and "good tangy, wine-like" flavours to scoop a Master award.
Westjysk Smag's Walnut Liqueur bagged a Master medal for its "fresh finish and luscious palate".
Lemon3 Limoncello had an "exceptional lemon peel aroma" and "great texture and mouthfeel", propelling the liquid to Master status.
Completing the Master run in this round was De Kuyper's Mandarine Napoléon, which was "rich, honeyed, with lovely deep Cognac notes".
Nine Gold medals gave the flight a boost, with medals awarded to: Scarlett's Cherry Liqueur, with its "dark cherry and Morello notes"; Aldi's Clementine Gin Liqueur, with its "zingy, pithy clementine notes"; and "tangy, sherbet-like" Villa Massa Limoncello, to name just a few.
The flight concluded with 12 Silver medals. Athavia noted: "There was great diversity of flavours, and it was good to see some purity of flavours, while maintaining the stability of the spirits."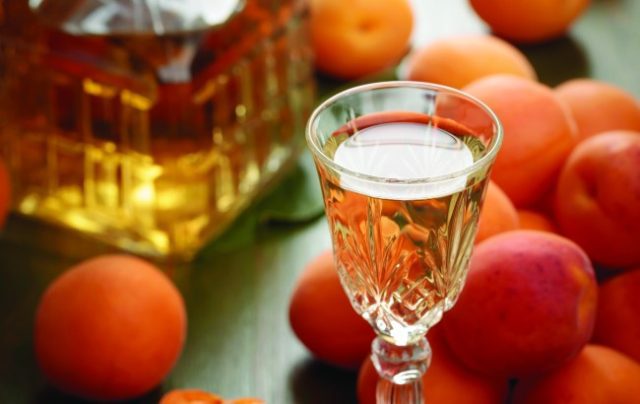 Traditional liqueurs were put to the taste test next. Two Gold medals were given to "classic, zesty" De Kuyper Triple Sec and "vibrant, bright" Villa Massa Amaretto, with distinct "almond and marzipan" notes. Vana Tallinn 40 picked up a Silver medal.
In the Own Label heat, Italian liqueur Bombardino impressed enough to secure a Gold medal. Jones found "custard tart and a hint of citrus" on the nose – "not too sweet, very luscious texture", she said. "It was great to see some traditional retro style drinks coming under own label," Jones added.
Elegant and pungent
A flight of Elderflower liqueurs were put to the test next, resulting in two Gold medals.
Holunderblütenlikör grabbed a Gold after delivering "elegant and pungent elderflower aromas". Flora's Elderflower and Elderberry Liqueur secured a Gold for balancing "slight sourness" with the "sweetness of the elderflower". Athavia praised the "aromatic nuances" in both entries.
The Cassis heat found a Gold medallist in the form of Double Crème de Cassis J Cartron, said to have "thick, crisp, good blackcurrant tartness".
As the tasting moved to Honey, another Master medal was awarded. The top award went to Cazcabel Honey Tequila for its "good, rich waxy honey nose, good texture". The judges said this was "delicious – so much honey".
Four Gold medals were also enjoyed: "malty, sweet, and slightly smoky" Beeble Original (Honey Whisky); "malty and complex" Beeble Swarm (Honey Rum); The Whistler Irish Honey Liqueur, with notes of "pancake syrup and butter toffee"; and Tullamore Dew Honey, with "distinct whisky and honey sweetness". Prousaefs said: "This was a very diverse and complex category. Most of the samples were on the whisky side, resembling maltiness."
Anora Group gained a trio of medals – one Master and two Golds – in the following flight of Confectionery liqueurs. The Master medal was awarded to Koskenkorva Salmiakki-Raspberry (liquorice and raspberry). The judges were impressed with how well the "raspberry cleanly shines through the liquorice". Chambers said: "This blew my mind, especially the integration of the flavours with such a bold ingredient as liquorice; it was amazing."
The Dessert heat garnered two medals for Aldi Stores (Australia), one Master and one Gold. Master-winning Bellucci Crème Caramel was praised for its notes of "burnt caramel and toasted nuts on the nose, lovely silky texture and nutty finish".
The Tea flight also proved to be a hit with the tasters. Whistler's Storm Masala Chai stormed to success with a Master medal. The judges said the nose was "distinctly masala chai: fragrant, aromatic, lots of spices, cumin, tea. A wonderful nose." The palate was "hugely complex" with "some fresh ginger heat, lots of spice". Joseph Cartron's Thé Noir Fumé had some "smokiness" on the nose, and a "lingering earthy taste".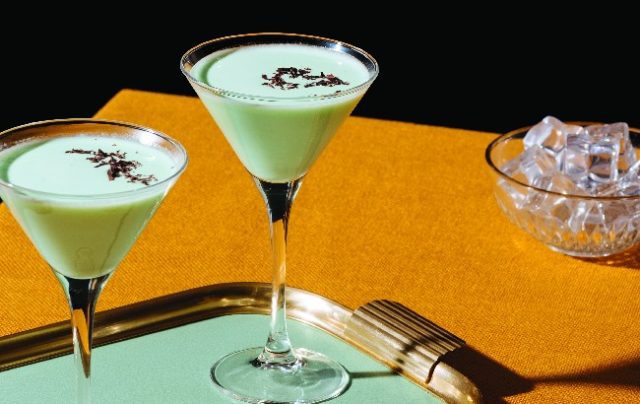 Anora Group added to its medal haul in the following Mint flight, where the judges found a Gold medallist in Koskenkorva Minttu. Eichler found flavours of "bright mint, with a little dark chocolate and spiced heat".
Vibrant toffee Liviko found success in the Toffee/Caramel round, securing a Gold medal for Vana Tallinn Toffee Caramel. The judges said the alcohol was "quite pronounced", complemented by "vibrant toffee and milk caramel notes".
A broader flight of Coffee liqueurs were presented next. Two Gold-worthy winners stood out to the judges, the first being The Barista Coffee Liqueur by Wolf Lane Distillery. Pamplin said about this entry: "Lovely fresh coffee nose, super bright and fresh – I could heat this up and drink it as my morning coffee. Special to capture these fresh notes."
Gold-winning Quick Brown Fox Coffee Liqueur offered "gentle percolated coffee" on the nose, and was described as being akin to a "caramel macchiato" on the palate.
Six Silver medals concluded the flight, including awards for Cazcabel Coffee Tequila, and Elephant Gin Coffee Liqueur. Eichler noted how she would have liked "more rich coffee notes" from some of the entries. "There are so many artisan coffee houses doing incredible things, it would be great to see more collaboration there," she said.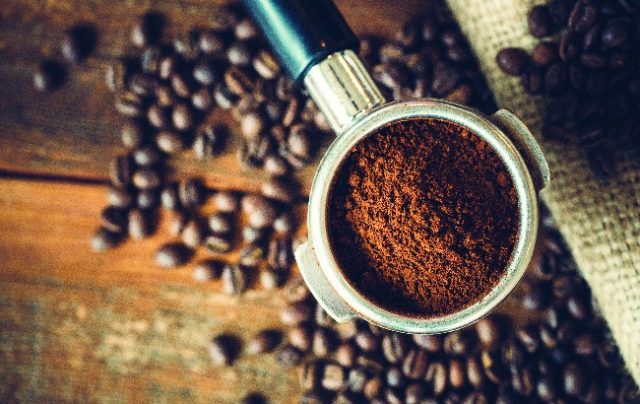 The panels then split a large flight of Cream liqueurs, awarding three Master medals.
Aldi Stores (Australia) collected top awards for its O'Donnells Christmas Pudding Country Cream, and O'Donnells Tiramisu. The Christmas Pudding bottling was "spot on Christmas-pudding-spice and raisin", while the Tiramisu entry had a "beautiful nose – exactly like tiramisu", leading to "chocolate, coffee, dessert" flavours on the palate. "Flipping delicious," enthused Pamplin.
Distell picked up the third Master medal, for Amarula Raspberry, Chocolate and African Baobab Cream Liqueur. The judges liked the liqueur's "spicy, fruity, complex" nose and "great balance" on the palate.
Seven Gold medals were also handed out in this round. Gold winners included two Creamy Creation (B2B) concepts: SL!M Dulce de Leche Cream Liqueur Concept with notes of "biscuit, coconut and light hazelnut", and Dutch Silk Luscious Cream Liqueur Concept with its "nice texture and light milk chocolate on the palate".
Five Silver medals brought the flight to a close. Perez Terrado said: "I would have liked to have seen some less obvious flavours and creativeness."
The penultimate flight of the day – Irish Cream – produced the final Master medal of the competition: Ballycastle White Chocolate Cream Liqueur, by Aldi. Tasting notes included "white chocolate mice – rich, creamy, and works well at the low-ABV; love it".
Two Gold medals were also awarded to Aldi's Ballycastle Chocolate & Clementine Cream Liqueur, and Ballycastle Espresso Martini Cream Liqueur.
Boann Distillery completed the Gold run with The Whistler Irish Cream Liqueur, which reminded the judges of "cream and wafer biscuits – a bit of Kitkat". Two Silver medals were awarded.
The final heat of the day was dedicated to Vegan liqueurs, and living up to the Gold standard was Vana Tallinn Coconut. The product was found to have a "vibrant coconut aroma", leading to a "bold, creamy palate with powerful coconut on the finish".
The judges returned to the tables to retaste the Master entries. Each was asked to pick their favourite entries of the day to decide the 'best in class'. Across the board, the judges noted the impressive complexity that distillers are putting into liqueurs, especially The Liqueur Taste Master, Golden Eight Williams – The Pear Liqueur by Massenez.
The results reflect a diverse and flavourful world of liqueurs for consumers to discover.
If innovation and standards continue at such a high level, then the future of the category looks set to go from strength to strength.
Herbal
| | | |
| --- | --- | --- |
| Company | Product  | Medal |
| Jack From Brooklyn | Sorel Hibiscus Liqueur | Gold |
| Holy Seed Beverage Group | Basbas | Gold |
| Aldi Stores (Australia) | Aperito Aperitif | Silver |
Fruit
Company
Product 
Medal
Distillerie Massenez
Golden Eight – The Williams
Pear Liqueur by Massenez
Master & Taste Master
Anora Group
Koskenkorva Ginger
Master
Anora Group
Koskenkorva Passionfruit
Master
Compagnia Mediterranea Liquori
Unico Amaro Siciliano
Master
Fair
Fair Passion Fruit Liqueur
Master
Beemer Distillery
Beemer Liqueur de Camerise
Master
Westjysk Smag
Walnut Liqueur
Master
Lemon3
Lemon3 Limoncello
Master
De Kuyper
Mandarine Napoléon
Master
Wolf Lane Distillery
Wolf Lane Grapefruit Aperitif
Gold
Distillerie Massenez
Dom Pacello Royal Orange Liqueur
Gold
Zamora Company
Villa Massa Limoncello
Gold
Anora Group
Koskenkorva Lemon
Gold
Joseph Cartron
Crème de Mûre des Roncières
Gold
Ellers Farm Distillery
Scarlett's Cherry Liqueur
Gold
Maison Brillet
Belle de Brillet
Gold
Beemer Distillery
Beemer Liqueur de Bleuet
Gold
Aldi
Clementine Gin Liqueur
Gold
Devon Cove Produce
Cove Passion Liqueur
Silver
G&H Spirits
Lemon Gino
Silver
Citroes Finest Liqueur
Citroes Lemon (Limoncello)
Silver
Rola & Co
Limoncello
Silver
Cazcabel Tequila
Cazcabel Coconut Tequila
Silver
Lemon Brothers
Limonceflo
Silver
Seaberry Liquids
Duno Liquor
Silver
Pernod Ricard Japan
Ki No Bai Kyoto Plum and Berry Liqueur
Silver
Anora Group
Koskenkorva Rhubarb
Silver
De Kuyper
Heering Cherry
Silver
Joseph Cartron
Abricot Brandy
Silver
Beemer Distillery
Beemer Liqueur de Cerise
Silver
Traditional
| | | |
| --- | --- | --- |
| Company | Product  | Medal |
| De Kuyper | Triple Sec | Gold |
| Zamora Company | Villa Massa Amaretto | Gold |
| Liviko | Vana Tallinn 40 | Silver |
Own Label
| | | |
| --- | --- | --- |
| Company | Product  | Medal |
| Rola & Co | Bombardino | Gold |
Elderflower
| | | |
| --- | --- | --- |
| Company | Product  | Medal |
| Rola & Co | Holunderblütenlikör | Gold |
| Ellers Farm Distillery | Flora's Elderflower & Elderberry Liqueur | Gold |
Cassis
| | | |
| --- | --- | --- |
| Company | Product  | Medal |
| Joseph Cartron | Double Crème de Cassis J Cartron | Gold |
Honey
| | | |
| --- | --- | --- |
| Company | Product  | Medal |
| Cazcabel Tequila | Cazcabel Honey Tequila | Master |
| Beeble Liquor | Beeble Original (Honey Whisky) | Gold |
| Beeble Liquor | Beeble Swarm (Honey Rum) | Gold |
| Boann Distillery | The Whistler Irish Honey Liqueur | Gold |
| William Grant & Sons | Tullamore Dew Honey | Gold |
Confectionery
| | | |
| --- | --- | --- |
| Company | Product  | Medal |
| Anora Group | Koskenkorva Salmiakki‐Raspberry | Master |
| Anora Group | Koskenkorva Salmiakki‐Minttu | Gold |
| Anora Group | Koskenkorva Salmiakki | Gold |
Dessert
| | | |
| --- | --- | --- |
| Company | Product  | Medal |
| Aldi Stores (Australia) | Bellucci Crème Caramel | Master |
| Aldi Stores (Australia) | Bellucci Amaretto | Gold |
Tea
| | | |
| --- | --- | --- |
| Company | Product  | Medal |
| Whistler's Storm | Whistler's Storm Masala Chai | Master |
| Joseph Cartron | Thé Noir Fumé | Gold |
Mint
| | | |
| --- | --- | --- |
| Company | Product  | Medal |
| Anora Group | Koskenkorva Minttu | Gold |
Toffee/Caramel
| | | |
| --- | --- | --- |
| Company | Product  | Medal |
| Liviko | Vana Tallinn Toffee Caramel | Gold |
Coffee
| | | |
| --- | --- | --- |
| Company | Product  | Medal |
| Wolf Lane Distillery | The Barista Coffee Liqueur | Gold |
| Quick Brown Fox | Quick Brown Fox Coffee Liqueur | Gold |
| Anora Group | Koskenkorva Espresso | Silver |
| Fair | Fair Cafe Liqueur | Silver |
| Vadehavs Spirits | Vadehavs Kaffe Likør | Silver |
| Wolf Lane Distillery | Wolf Lane Distillery Vietnamese Coffee Liqueur | Silver |
| Elephant Gin | Elephant Gin Coffee Liqueur | Silver |
| Cazcabel Tequila | Cazcabel Coffee Tequila | Silver |
Cream
Company
Product 
Medal
Aldi Stores (Australia)
O'Donnells Christmas Pudding Country Cream
Master
Distell
Amarula Raspberry, Chocolate and
African Baobab Cream Liqueur
Master
Aldi Stores (Australia)
O'Donnells Tiramisu
Master
Creamy Creation (B2B)
SL!M Dulce de Leche Cream Liqueur Concept
Gold
Creamy Creation (B2B)
Dutch Silk Luscious Cream Liqueur Concept
Gold
KBE Drinks
5 Walla Chai Tea Cream Liqueur
Gold
The Finest Group
Cream Heroes – Strawberry Cream Liqueur with Tequila Capitán Fresón
Gold
The Finest Group
Cream Heroes – Mango Cream Liqueur with Tequila Mariachi El Mango
Gold
Aldi Stores (Australia)
O'Donnells White Chocolate Country Cream
Gold
Aldi Stores (Australia)
O'Donnells Chocolate Cherry Country Cream
Gold
Aldi Stores (Australia)
O'Donnells Crème Brûlée
Silver
Aldi Stores (Australia)
O'Donnells Strawberry Country Cream
Silver
Distell
Amarula Ethiopian Coffee Cream Liqueur
Silver
Creamy Creation (B2B)
SL!M Tiramisu Cream Liqueur Concept
Silver
Distell
Amarula Cream Liqueur
Silver
Irish Cream
| | | |
| --- | --- | --- |
| Company | Product  | Medal |
| Aldi | Ballycastle White Chocolate Cream Liqueur | Master |
| Aldi | Ballycastle Chocolate & Clementine Cream Liqueur | Gold |
| Aldi | Ballycastle Espresso Martini Cream Liqueur | Gold |
| Boann Distillery | The Whistler Irish Cream Liqueur | Gold |
| Aldi | Ballycastle Chocolate, Caramel & Hazelnut Liqueur | Silver |
| Robert A Merry & Co | Merrys Irish Cream Liqueur | Silver |
Vegan
| | | |
| --- | --- | --- |
| Company | Product  | Medal |
| Liviko | Vana Tallinn Coconut | Gold |
[ad_2]
Share this news on your Fb,Twitter and Whatsapp
NY Press News:Latest News Headlines
NY Press News||Health||New York||USA News||Technology||World News