Food
The Pre-Mixed & RTD Masters 2022 – The Spirits Business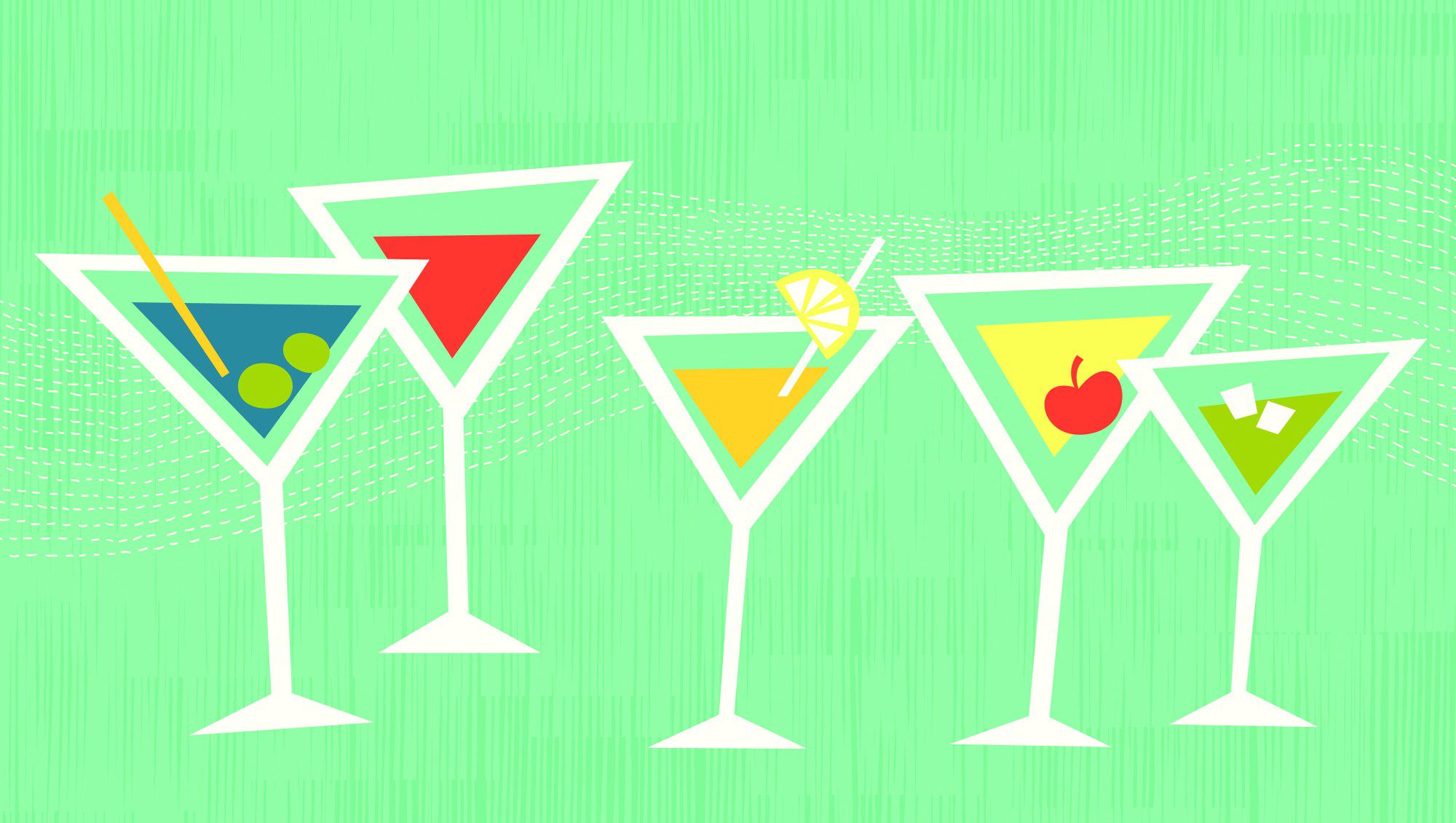 [ad_1]
The increasing popularity of ready-to-drink and pre-mixed cocktails has gone hand in hand with an increase in the number of expressions on today's market. But which brands are worth buying?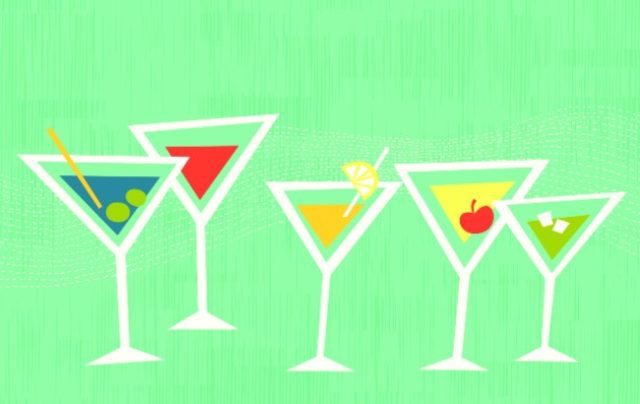 The ever-expanding ready-to-drink (RTD) sector has experienced a swathe of innovation in recent years, as alcohol firms have widened their product ranges with pre-mixed offerings. According to a recent report by IWSR Drinks Market Analysis, the RTD category is predicted to grow by 24% in volume over the next five years, led by spirit-based cocktails and long drinks.
Spirit-based RTDs – particularly vodka-based variants – held 45% of the category volume share in 2021 in the 10 markets surveyed, and were driving "the lion's share of innovation", the IWSR noted. To assess the large number of products on the market, The Spirits Business held its Pre-mixed & RTD Masters last month.
An expert team of judges gathered at the Ibis Styles in London's Southwark to bestow medals on products made with a base of vodka, gin, rum, Tequila, and whisky.
The first panel was chaired by Melita Kiely, editor of The Spirits Business and chair of The Global Spirits Masters Competitions. She was joined by: Elise Craft, co-host of Whisky Squad; Emilia Wrelton, bar manager at Electric House private members club in London; and Marko Stanar, head bartender at Annabel's in London.
The second panel was formed of: Angelo Sparvoli, head bartender at St James Bar at the Sofitel St James hotel in London; Dimple Athavia, founder of All Things Drinks; and Nicola Carruthers, deputy editor of The Spirits Business, who chaired the panel.
Panel three comprised: Sarah Miller, founder of the Gin A Ding Ding blog; Stephen Kennard of SMJK Consulting; and Anthony Callegari, head of bars at the London Edition.
Matt Chambers, co-founder of the Whisky for Everyone blog and the North London Whisky Club, chaired the fourth panel. His team included: Sara Jane Eichler, founder of the Negroni Club UK; and Herchelle Perez Terrado, director of Drinks Partnership.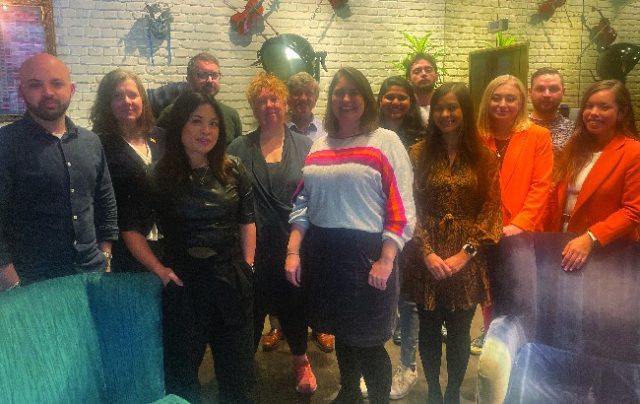 Vodka-based variants were the first entries put to the test, with two Espresso Martinis scooping the top Master award. The Mixology Company's Espresso Martini offered "rich mocha sweetness from melted espresso ice cream that delivers the smooth classic profile you expect", said Craft. Curatif's Archie Rose Espresso Martini had a "lovely thickness and texture to the liquid", with a "wonderfully overwhelming deep coffee aroma, and great balance with the coffee bitterness", Perez Terrado noted.
Fruity and moreish
The round saw a bumper 14 Golds awarded, including: Romance Apocalypse, with its "pleasant scent of rose" and sweetness; the "fruity and moreish" Pornstar Martini from Soho Street Cocktails; and Zing Zang Bloody Mary, lauded for its "inviting nose with seasoning and spice" and "nicely balanced heat on the finish".
Other Gold medallists included NIO Cocktails' "fruity and zesty" Vodka Sour; Lockdown Liquor Co's "creamy and silky" Espresso Martini; and the "nicely balanced" Buddel Cocktail Mango Cooler, with its hints of "fresh mango".
The flight concluded with 18 Silver medals.
A tasting of gin-based RTDs saw four Masters dished out, including two to Whitebox Cocktails for its Pocket Negroni, and Freezer Martini. Miller said of the former: "Bitter, sweet classic nose – looks and smells like a Negroni. Nicely balanced, not too sweet at all, medium-long finish with a good bitter note. A little bright orange might add a nice note but very satisfying." The latter was praised by judges for being "clean and smooth" particularly considering its ABV at 34.4% ABV, with some "subtle sweetness" and a hint of olive.
Fellow Master medallist Curatif Never Never Distilling Negroni was described by one judge as a "bar-quality Negroni" with hints of "spices, orange and a herbaceous nose".
Chako Sparkling Tea Cocktail – Mango and Blood Orange Tie Guan Yin completed the quartet of Master winners in the round. Craft called the expression "exceptional – fresh, elegant and grown up", while Kiely enjoyed its "nice tea flavour" and "green mango and light mandarin sweetness".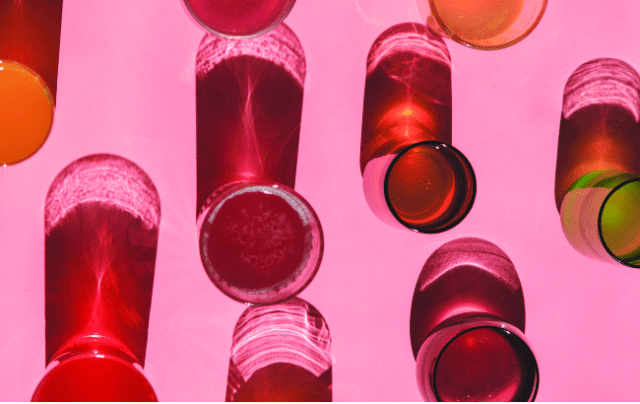 Twenty-one Gold medals were given out, including: Beefeater Blood Orange & Tonic, with its "lovely bitter zesty orange notes"; and Glaswegin Premixed London Dry Gin & Tonic, praised for its "citrus, floral character". Other brands that walked away with a Gold included: the "very drinkable and approachable" Tom Collins from Vacay; Moth Negroni, with its "bitter herbal and orange" notes; Primo Aperitivo Negroni, lauded for its "luscious mouthfeel with peppery spice"; and Vickers Pink Gin and Soda, which offered a palate of "Parma violets, raspberry and summer fruits".
Eleven Silvers were given out in the round. However, the judges noted that the juniper spirit was not often detected when tasting the RTDs. Perez Terrado said: "The common thread is 'where is the gin?'. Tonic and flavourings dominated, and I would've loved to see the gin celebrated and more to the front – slightly disappointed as a result."
Two Master medals were found in the next flight, Tequila/Mezcal Based, with Buddel Cocktail Margarita and Tequila Cazadores RTD Paloma taking home the top awards. Of the former Kiely said: "Tequila comes through prominently on the nose, with lots of agave. Tequila is balanced by some citrus on the palate." The latter offered "nice sourness and slight bitter notes from the grapefruit on the palate. The Tequila is really well-balanced."
Eleven Gold medals came to light in the tasting, including four for Tequila Cazadores. The brand's Paloma had a "nice sourness and slight bitter notes from the grapefruit", according to Kiely. Tequila Cazadores Spicy Margarita was described as a "nice, savoury, spicy twist on the classic Margarita".
Gold medallist Mezcal Mirror Margarita offered a "wonderful smoky nose", with "salt and lime" on the palate. Judges enjoyed Gold-winning Vacay's Paloma hints of "grapefruit, lime and soda", while fellow Gold-holder Curatif Tequila Tromba Margarita was praised for its "gentle herbaceousness", with "lime and Tequila notes coming through". The "super-zingy and refreshing" Tommy's Chilli Margarita scored a Gold after it was enjoyed for having a "really enticing chilli heat on the palate". Seven Silver medallists were also discovered.
Rum-based RTDs were put to the test next, where three Masters were awarded. The first went to Curatif Piña Colada, which impressed Chambers, who said: "Fresh pineapple with a good glug of rum, a hint of coconut on the nose, and a pinch of spice. Lovely mouthfeel with tangy pineapple and the coconut rum gives good power and structure. Delicious and creamy."
Master winner Planter's Punch had "amazing texture from real fruit, some subtle spice and dark rum, with a lovely delivery on nose and palate", Perez Terrado noted.
Completing the trio of Master medallists was Curatif Jacoby's Trader Vic's Mai Tai. Eichler enjoyed its "wonderful dark fruity rum notes on the nose, rich orangey caramel notes with tangy pineapple and warm sweet backing spice".
Twelve Gold winners also shone during the tasting, with Buddel Cocktail taking two home for its Mai Tai and Pusser's Painkiller. Among the Gold medallists were: the "delicious and refreshing" Jamaica Rum Vibes ­– Ginger with Lime, Passion Fruit Mojito by The Cocktail Factory, enjoyed for its "hint of dark spices" and "passion fruit and mint"; and Beenleigh Artisan Distillers' Spiced Rum and Ginger Beer with Native Botanicals, enjoyed for its "fresh ginger on the nose, spiced notes and chocolate on the finish".
The round ended with six Silver medals. Chambers said: "An absolutely superb round, with the higher-ABV RTDs showing other producers the way to go. The rum added structure as well as great flavour."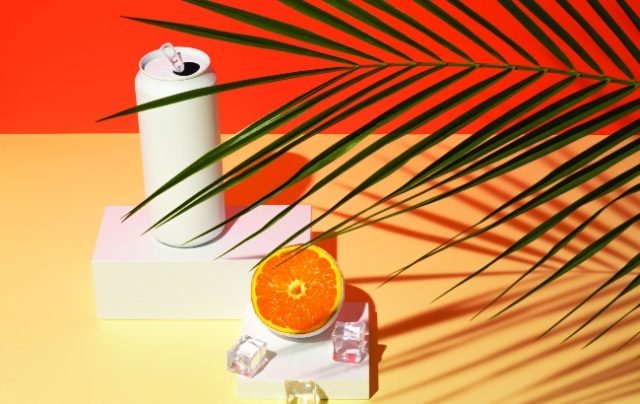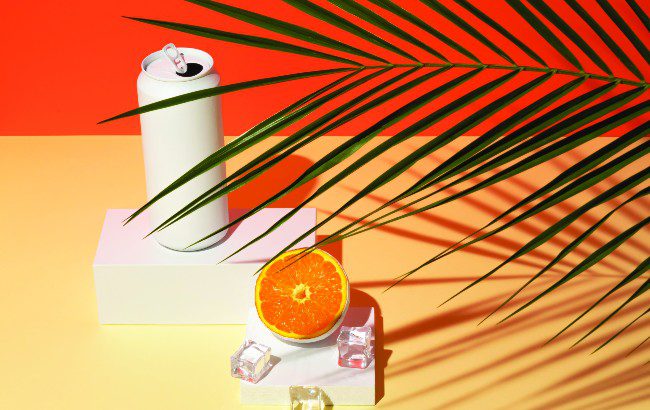 The panels progressed to a flight of RTDs made with Cognac and brandy, a segment that remains small but with plenty of potential for producers. Three Gold medals were given to Féfé's Cognac-based Espresso Martini and Calvados-based Apple Sour, as well as NIO Cocktails' Sidecar, with "lots of lemon on the nose". The Espresso Martini was lauded for being an "interesting take on a traditional Espresso Martini, lighter but boozier, and very sophisticated". The Apple Sour offered "funky ripe apple on the nose, with fermented orchard fruits mingling with crisp apple".
Two Master medals followed in the Whisky-Based flight. Starward's (New) Old Fashioned took the top award, described as an "excellent Old Fashioned – delicious and sweet" with "great body and length".
Lockdown Liquor & Co's Master-winning Old Fashioned was "lovely and fragrant on the nose, with a hint of orange peel and cherry, lovely mouthfeel with plenty of vanilla and oak, good balance of Bourbon with hints of orange and maraschino cherry, and a pinch of warming wood spice". Kennard described the flight as a "very consistent round, showing the versatility of whisky in cocktails".
Seven Golds were given out, including to: Rock Island Scotch Whisky & Tonic Ready-to-Drink Cans, with its "smoky whisky notes"; Chipper's Cherry Wood Old Fashioned, praised for its "amaro spice and light whisky notes"; and NIO's Whiskey Sour, lauded for its "creamy vanilla" nose and "gentle Bourbon spice" on the finish.
Five Silvers ended the flight.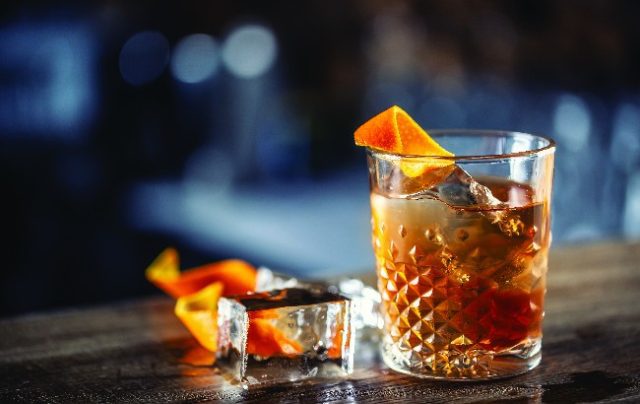 Next up came RTDs made with liqueurs and speciality spirits, with one Master going to Cocktail 43 Fresco Apple. The expression impressed Eichler with its "wonderful apple pie and baking spice on the nose and palate", which she likened to "apple crumble and custard with toffee sauce on the palate". Stablemate Licor 43 Carajillo took home a Gold for its "strong coffee aroma, delicious and boozy, rich and indulgent – a great pick-me-up". The Way You Look at Me was described as "well-balanced", with hints of "hibiscus and rose"; while fellow Gold medallist Curatif Bar Bambi Amaretto Sour had "sweet almond on the nose and hints of lemon and brown sugar". Three Silvers concluded the flight.
Eichler said of the round: "A couple of incredible and well thought-out products – sometimes simplicity is best where you taste the base spirit."
The Vegan flight saw Creamy Creation (B2B) secure a Master for its Coconut Winter Melon Concept, which particularly impressed Craft, who said: "Creamy coconut milk with a gorgeous light toasted nuttiness, just sweet enough. But the hero is the subtle fruitiness of the melon which is different in the very best way." Creamy Creation (B2B) also took home a Gold for its Oats Spicy Coffee Concept, said to be "very indulgent" with "honeyed cereal aromas".
Another emerging sector in RTDs is the low- and no-alcohol category, with four Golds dished out. The medallists included: Mocktail Beverages' "very drinkable" Espresso Martini; the "spicy and flavourful" Forest Picante; and The Cocktail Factory's "refreshing and light" Strawberry Daiquiri, and Mango Fizz, noted for delivering "fresh mango on the nose".
The final round of the day was Hard Seltzers, with four Golds awarded to White Sands Lime, Mont-Rouge Seltzer Mango Yuzu, White Sands Berry and Phunk. Mont-Rouge Seltzer Mango Yuzu was enjoyed for its "green mango with chilli salt aroma, and light yuzu citrus", while White Sands Berry was likened to "fizzy Ribena with a confected berry flavour". Phunk offered "light but fresh ginger", while White Sands Lime had a "crisp and light palate".
As with every competition, the judges had the tough decision of retasting all the Master medallists to choose the product worthy of the Taste Master title.
Starward's (New) Old Fashioned was the clear standout, made with the Australian distillery's single malt whisky, orange bitters, and wattleseed syrup.
Celebrate the spirit
The rum-based RTD category was particularly loved by the judges. Perez Terrado called it a "round where the base spirit is celebrated, all classic rum cocktails delivered some superb results. Customers could not be disappointed if purchasing these".
The judges also concluded that it was interesting to see more options for whisky- and brandy-based RTDs. As the pre-mixed sector continues to expand, the judges noted producers need to think about their target audiences and RTD occasions. Craft added: "I hope the category starts to get more depth because those moments and occasions are really important as to how you enjoy it and why you would pick it."
Vodka Based
Company
Product 
Medal
The Mixology Company
The Mixology Company – Espresso Martini
Master
Curatif
Curatif Archie Rose Espresso Martini
Master
Angels Dare Cocktails
Maverick Martini
Gold
GoldenBird
Romance Apocalypse
Gold
Hard Rock International
Hard Rock Expert Cocktails Passion Fruit Martini
Gold
GoldenBird
42 Degrees Celcius
Gold
NIO Cocktails
Vodka Sour
Gold
Lockdown Liquor & Co
Espresso Martini
Gold
Soho Street Cocktails
Pornstar Martini
Gold
Pals
Pals Vodka, Mango, Pineapple and Soda
Gold
Zing Zang
Zing Zang Bloody Mary
Gold
Moth
Moth: Martini
Gold
Black Cow Vodka
Black Cow Negroni
Gold
Caddy Clubhouse Cocktails
The Wedge – Half & Half
Gold
Pals
Pals Vodka, Central Otago Peach, Passionfruit and Soda
Gold
Buddel Cocktail
Buddel Cocktail Mango Cooler
Gold
Can‐to Cans
Chako Sparkling Tea Cocktail – Peach & Ginger Oolong
Silver
Pals
Pals Vodka, Hawke's Bay Lime and Soda
Silver
Lockdown Liquor & Co
Passion Fruit Martini
Silver
Vacay
Vodka Mule
Silver
Moth
Moth: Espresso Martini
Silver
Aldi Stores (Australia)
Striganov Guava
Silver
Vacay
Vodka Soda
Silver
Caddy Clubhouse Cocktails
The Driver – Transfusion
Silver
Rola & Co
Ready to Drink Sex on the Beach
Silver
The Mixology Company
The Mixology Company – Cosmopolitan
Silver
Soho Street Cocktails
Cosmopolitan
Silver
Aldi Stores (Australia)
Striganov Lemon and Lime
Silver
Pals
Pals Vodka, Watermelon, Mint and Soda
Silver
AldiI Stores (Australia)
Striganov Watermelon
Silver
AldiI Stores (Australia)
Striganov Raspberry
Silver
MBG International
Premium Brands
Effect Vodka & Acaí
Silver
MBG International
Premium Brands
Effect Vodka & Energy
Silver
Soho Street Cocktails
Espresso Martini
Silver
Gin Based
Company
Product 
Medal
Whitebox Cocktails
Pocket Negroni
Master
Whitebox Cocktails
Freezer Martini
Master
Curatif
Curatif Never Never Distilling Negroni
Master
Can‐to Cans
Chako Sparkling Tea Cocktail –
Mango & Blood Orange Tie Guan Yin
Master
Courageous Spirits
Glaswegin Premixed Raspberry & Rhubarb
Gin and Lo‐Cal Tonic
Gold
NIO Cocktails
Gimlet
Gold
Angels Dare Cocktails
Secret Orchard
Gold
Brown‐Forman
Up Or Over Fords Gin
Classic Dry Martini
Gold
Vickers Gin
Vickers Pink Gin & Soda
Gold
Anora Estonia
Saaremaa Ras Gin & Tonic
Gold
Vacay
Tom Collins
Gold
Buddel Cocktail
Buddel Cocktail French 75
Gold
Pernod Ricard UK
Beefeater Blood Orange & Tonic
Gold
Goldenbird
Room 302
Gold
Mercury Spirits
Primo Aperitivo Negroni
Gold
Moth
Moth: Negroni
Gold
The Mixology Company
The Mixology Company ‐ Negroni
Gold
Aldi Stores (Australia)
Bellucci Negroni
Gold
Lockdown Liquor & Co
Negroni
Gold
Pernod Ricard UK
Beefeater London Dry & Tonic
Gold
6 O'clock Gin
6 O'clock Gin Exotic Orange Gin & Tonic
Gold
Courageous Spirits
Glaswegin Premixed London Dry Gin & Tonic
Gold
Silent Pool Distillers
Silent Pool Gin & Tonic Can
Gold
Vickers Gin
Vickers London Dry Blended with Pink Grapefruit
Gold
Can‐to Cans
Chako Sparkling Tea Cocktail –
Apple & Elderflower White Tea
Gold
Anora Estonia
Saaremaa Ore Gin & Tonic
Silver
6 O'clock Gin
6 O'clock Gin London Dry Gin & Tonic
Silver
Angels Dare Cocktails
Cheeky Wee Kiss
Silver
Pals
Pals Gin, Hawkes Bay Lemon, Cucumber and Soda
Silver
6 O'clock Gin
6 O'clock Gin Mango, Ginger & Lime Gin & Tonic
Silver
NIO Cocktails
Gin Sour
Silver
Goldenbird
Late Night Phone Call
Silver
Anora Estonia
Saaremaa Rhu Gin & Tonic
Silver
Pernod Ricard UK
Beefeater Pink Strawberry & Tonic
Silver
The Cocktail Factory
Gin Mango by The Cocktail Factory
Silver
Anora Estonia
Saaremaa Cur Gin & Tonic
Silver
Tequila/Mezcal Based
Company
Product 
Medal
Buddel Cocktail
Buddel Cocktail Margarita
Master
Tequila Cazadores
Tequila Cazadores RTD Paloma
Master
Vacay
Paloma
Gold
Curatif
Curatif Tequila Tromba Margarita
Gold
Curatif
Curatif Black Pearl Toreador 130ml
Gold
Mirror Margarita
Mezcal Mirror Margarita
Gold
Mirror Margarita
Tequila Mirror Margarita
Gold
Lockdown Liquor & Co
Picante
Gold
Pimentae
Tommy's Chilli Margarita
Gold
Tequila Cazadores
Tequila Cazadores RTD Spicy Margarita
Gold
Tequila Cazadores
Tequila Cazadores RTS Paloma
Gold
Tequila Cazadores
Tequila Cazadores RTS Margarita
Gold
Tequila Cazadores
Tequila Cazadores RTD Margarita
Gold
El Toro Tequila
Lime Ranch Water
Silver
Zing Zang
Zing Zang Margarita
Silver
Pimentae
Cucumber & Elderflower Eclipse
Silver
Brown‐Forman
Up Or Over Herradura Premium
Margarita
Silver
Whitebox Cocktails
Squeezy's Margarita
Silver
Vacay
Margarita
Silver
El Toro Tequila
Grapefruit Paloma
Silver
Rum Based
| | | |
| --- | --- | --- |
| Company | Product  | Medal |
| Curatif | Curatif Piña Colada | Master |
| Rola & Co | Ready to Drink Planters Punch | Master |
| Curatif | Curatif Jacoby's Trader Vic's Mai Tai | Master |
| Buddel Cocktail | Buddel Cocktail Mai Tai | Gold |
| Buddel Cocktail | Buddel Cocktail Pusser's Painkiller | Gold |
| Lockdown Liquor & Co | Rum Rock | Gold |
| Soho Street Cocktails | Piña Colada | Gold |
| Impression Beverages | Jamaica Rum Vibes – Ginger with Lime | Gold |
| Curatif | Curatif Plantation Pineapple Daiquiri | Gold |
| Vacay | Mojito | Gold |
| The Cocktail Factory | Passion Fruit Mojito by The Cocktail Factory | Gold |
| Curatif | Curatif Plantation Hurricane | Gold |
| Impression Beverages | Jamaica Rum Vibes – Lime | Gold |
| Beenleigh Artisan Distillers | Spiced Rum and Ginger Beer with Native Botanicals | Gold |
| Hard Rock International | Hard Rock Expert Cocktails Mojito | Gold |
| Soho Street Cocktails | Strawberry Daiquiri | Silver |
| Les Bienheureux | Thoreau | Silver |
| Goldenbird | It Stays in Vegas | Silver |
| NIO Cocktails | Daiquiri | Silver |
| Hard Rock International | Hard Rock Expert Cocktails Pina Colada | Silver |
| The Cocktail Factory | Mojito by The Cocktail Factory | Silver |
Cognac/Brandy Based
| | | |
| --- | --- | --- |
| Company | Product  | Medal |
| Féfe | Espresso Martini (Cognac Base) | Gold |
| Féfe | Apple Sour (Calvados Base) | Gold |
| NIO Cocktails | Sidecar | Gold |
| Féfe | Pornstar Martini (Armagnac Base) | Silver |
Whisk(e)y Based
Company
Product 
Medal
Starward
Starward (New) Old Fashioned
Master & Taste Master
Lockdown Liquor & Co
Old Fashioned
Master
Buddel Cocktail
Buddel Cocktail Whisky Sour
Gold
Douglas Laing & Co
Rock Island Scotch Whisky & Tonic Ready‐To‐Drink Cans
Gold
NIO Cocktails
Whiskey Sour
Gold
Starward
Starward Ginger Beer and Zesty Orange
Gold
Whitebox Cocktails
Chipper's Cherry Wood Old Fashioned
Gold
Starward
Starward Whisky Negroni
Gold
Brown‐Forman
Up Or Over Old Forester Ginger
Citrus Old Fashioned
Gold
Springfield Distillery
Scratch Blackberry Whiskey Sour
Silver
Whitebox Cocktails
Pret à Boire Boulevardier
Silver
Brown‐Forman
Up Or Over Gentlemen Jack
Tennessee Whiskey Sour
Silver
Pals
Pals Whiskey, Hawke's Bay Apple and Soda
Silver
Zing Zang
Zing Zang Bourbon Whiskey Sour
Silver
Liqueur/Speciality Based
| | | |
| --- | --- | --- |
| Company | Product  | Medal |
| Zamora Company | Cocktail 43 Fresco Apple | Master |
| Zamora Company | Licor 43 Carajillo | Gold |
| Goldenbird | The Way You Look at Me | Gold |
| Curatif | Curatif Bar Bambi Amaretto Sour | Gold |
| The Mixology Company | The Mixology Company ‐ Amaretto Sour | Silver |
| Tankyu Distillery | Libre | Silver |
| Creamy Creation (B2B) | Creamy Grapefruit Paloma Blanco Concept | Silver |
Vegan
| | | |
| --- | --- | --- |
| Company | Product  | Medal |
| Creamy Creation (B2B) | Coconut Winter Melon Concept | Master |
| Creamy Creation (B2B) | Oats Spicy Coffee Concept | Gold |
Low/No Alcohol
| | | |
| --- | --- | --- |
| Company | Product  | Medal |
| Mocktail Beverages | Espresso Martini | Gold |
| Lockdown Liquor & Co | Forest Picante | Gold |
| The Cocktail Factory | Daiquiri by The Cocktail Factory | Gold |
| The Cocktail Factory | Mango Fizz by The Cocktail Factory | Gold |
Hard Seltzer
| | | |
| --- | --- | --- |
| Company | Product  | Medal |
| Aldi Stores (Australia) | White Sands Lime | Gold |
| A Lassonde | Mont‐Rouge Seltzer Mango Yuzu | Gold |
| Aldi Stores (Australia) | White Sands Berry | Gold |
| Phunk | Phunk | Gold |
| Hard Fizz | Hard Fizz | Silver |
| Nütrl | Nütrl Pineapple Vodka Seltzer | Silver |
| Nütrl | Nütrl Classic Lemonade Vodka Seltzer | Silver |
| A Lassonde | Mont‐Rouge Seltzer Grapefruit Rosemary | Silver |
| High Water | High Water Mango & Peach | Gold |
| A Lassonde | Mont‐Rouge Seltzer Lemonade | Silver |
[ad_2]
Share this news on your Fb,Twitter and Whatsapp
NY Press News:Latest News Headlines
NY Press News||Health||New York||USA News||Technology||World News